Commissioned paintings created from your photos or mine!
Custom horse and dog paintings combine my traditional art skills, modern art techniques and my eye for beauty, colour and composition to create one of a kind custom portrait paintings full of personality and character.
Portrait paintings can be created from your favourite photos (even from a phone camera!) and are presented on museum quality cotton rag fine art paper or ready to hang gallery wrapped canvas.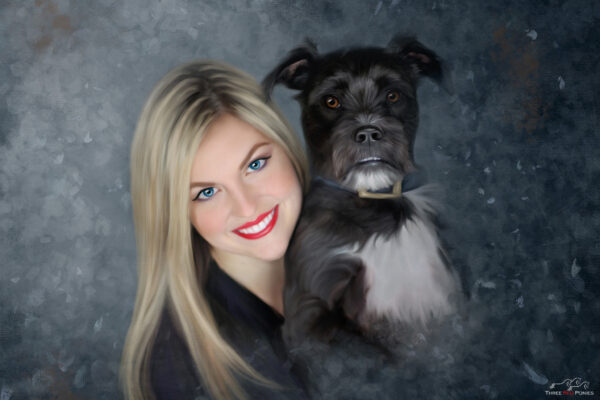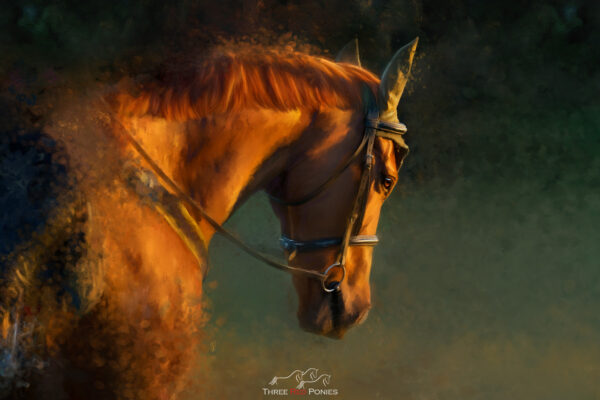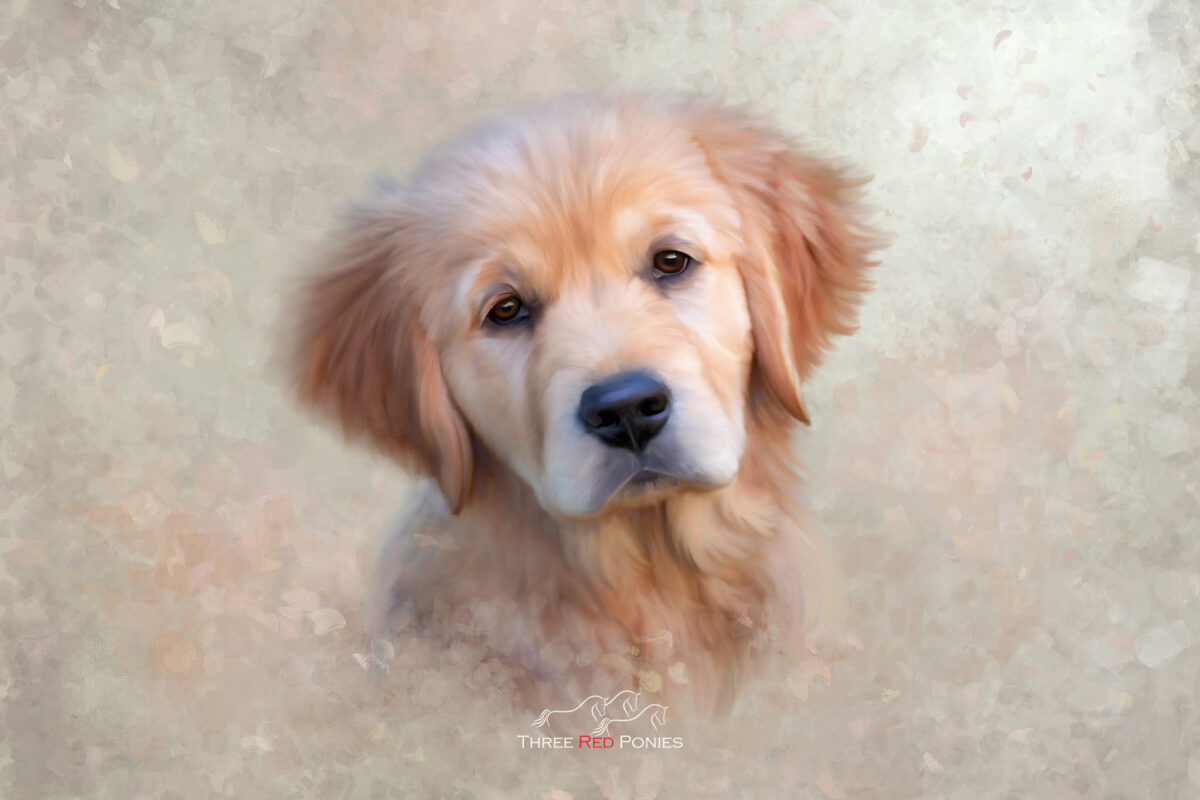 I am trained in traditional oils, acrylics, pastels, ink, pencil and charcoal and my award winning, highly detailed and realistic portrait paintings have been sold to collectors around the world since 2003.
These days I prefer to work with a digital canvas and paintbrush using my traditional painting skills in the digital environment. Digital painting combines the benefits of traditional mediums while allowing me greater creativity and expression as an artist as well as being able to provide a premium quality artwork at the fraction of the cost of a traditional oil painting that takes months to complete.
Painted portraits are presented on premium quality archival fine art paper or gallery wrapped canvas, professionally printed and designed to last more than a lifetime.
I have partnered with a local professional print lab so your commission is helping support two small Australian owned and operated businesses, not just one.
I hand paint all portraits right here in my farm studio in rural Western Australia – I do not use artist sweatshops in India or Pakistan to create your precious portrait!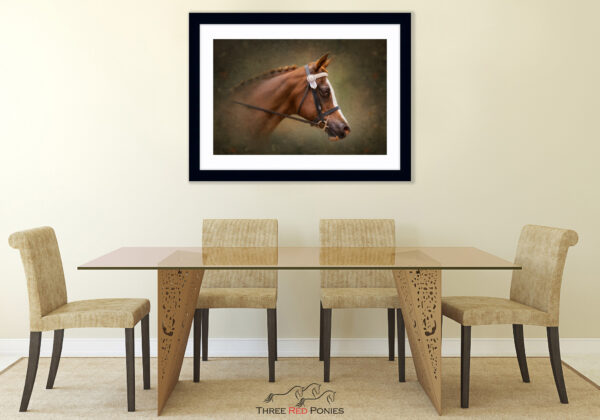 The Process
These custom pet portraits are are hand painted brushstroke by brushstroke just like a traditional painting, except using a digital canvas and paintbrush. – they are NOT computer generated or created with one click photoshop 'paint' filters.
Each painting takes 15-20+ hours to complete using a creative fusion process of techniques I have developed over four decades of traditional painting experience combined with modern digital tools.
A wacom tablet, digital art pen, custom brushes I have created from organic paint brushstrokes and sophisticated computer programs that emulate traditional art mediums allow me to create a very similar result to a traditional acrylic or oil paintings.
Popular Size Guide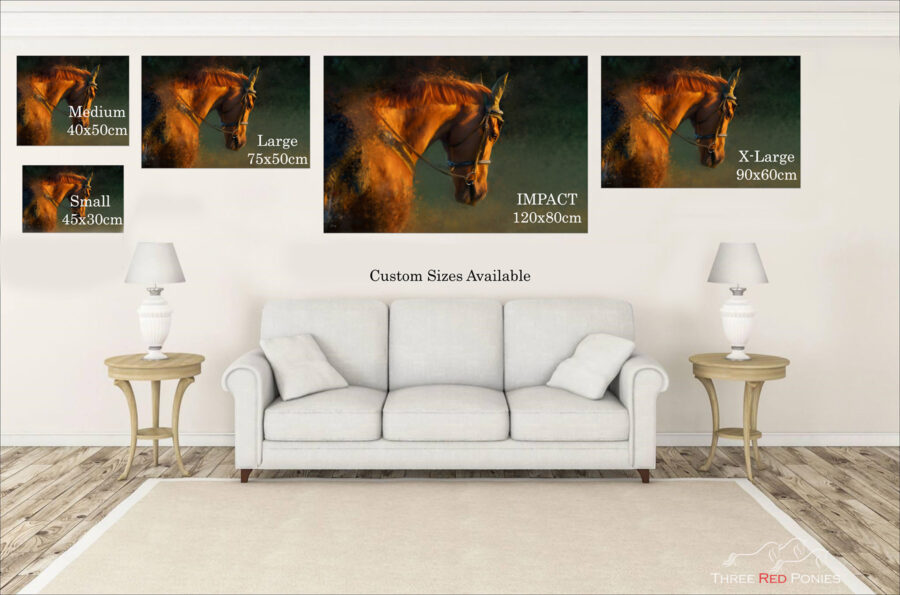 How to Commission Your Painting
Commissioning a painting of your beloved horse or dog is as easy as 1,2,3!
Simply to get in touch and let me know what type of painting you are interested in. I'll ask you a few questions, guide you through which photos make the best paintings and provide you with an obligation free quote for the portrait size and number of subjects you would like painted.
Once you have decided to go ahead with your commission, payment of your deposit will secure your commission in my next available spot with the balance due when you approve the digital proof of your painting. We'll finalise the details, background colours and composition and then I will commence work on your painting.
On completion (1-2 weeks), I will send you a proof by email for final approval, make any adjustments and once it is perfect your portrait will be sent to my professional lab for printing before being securely packaged and shipped direct to your door.
If you have opted for a hand embellished painting to further develop your painting with textural painted brushstrokes, your painting will be professionally printed on canvas, hand embellished with artist quality paint then varnished and delivered ready to hang on your wall and enjoy immediately.

Professional Photographer Collaborations:
Wholesale ghost painting service for other professional photography studios is also available. More details.
Join our VIP Newsletter
Keep in touch for Three Red Ponies news, exclusive offers, helpful tips, competitions and model calls straight to your inbox.