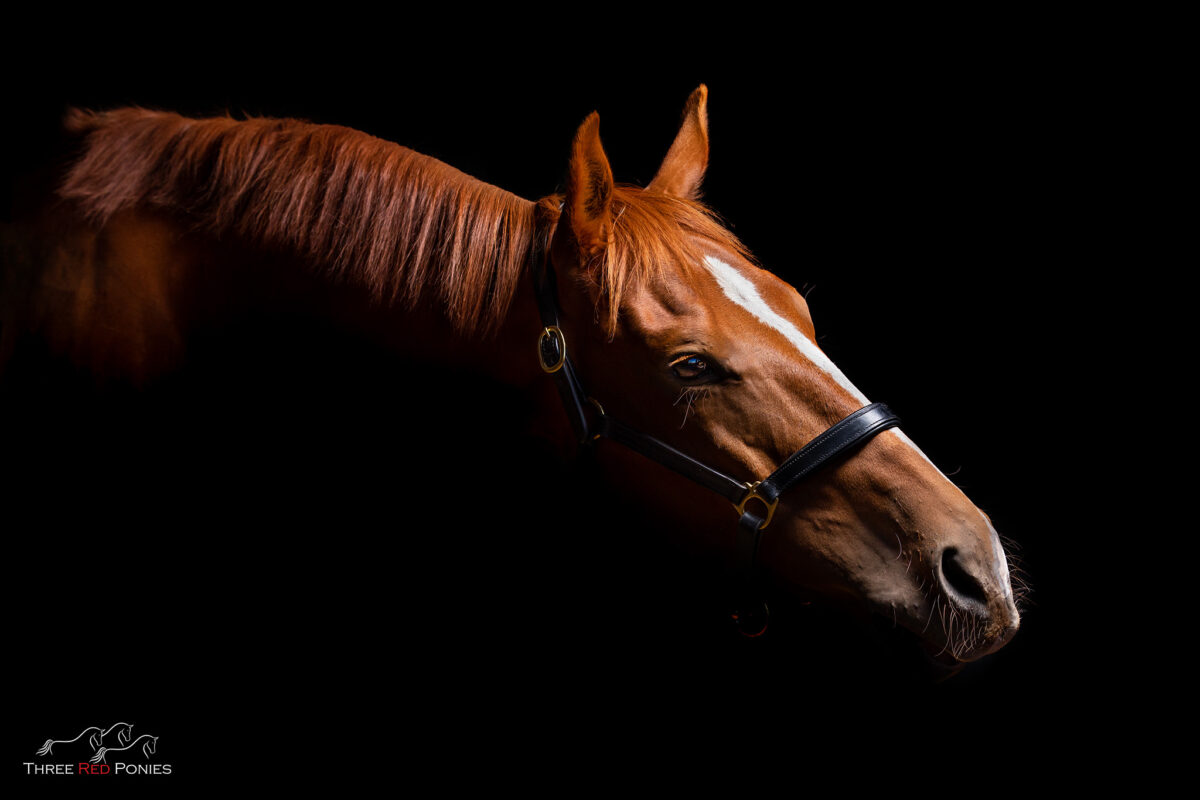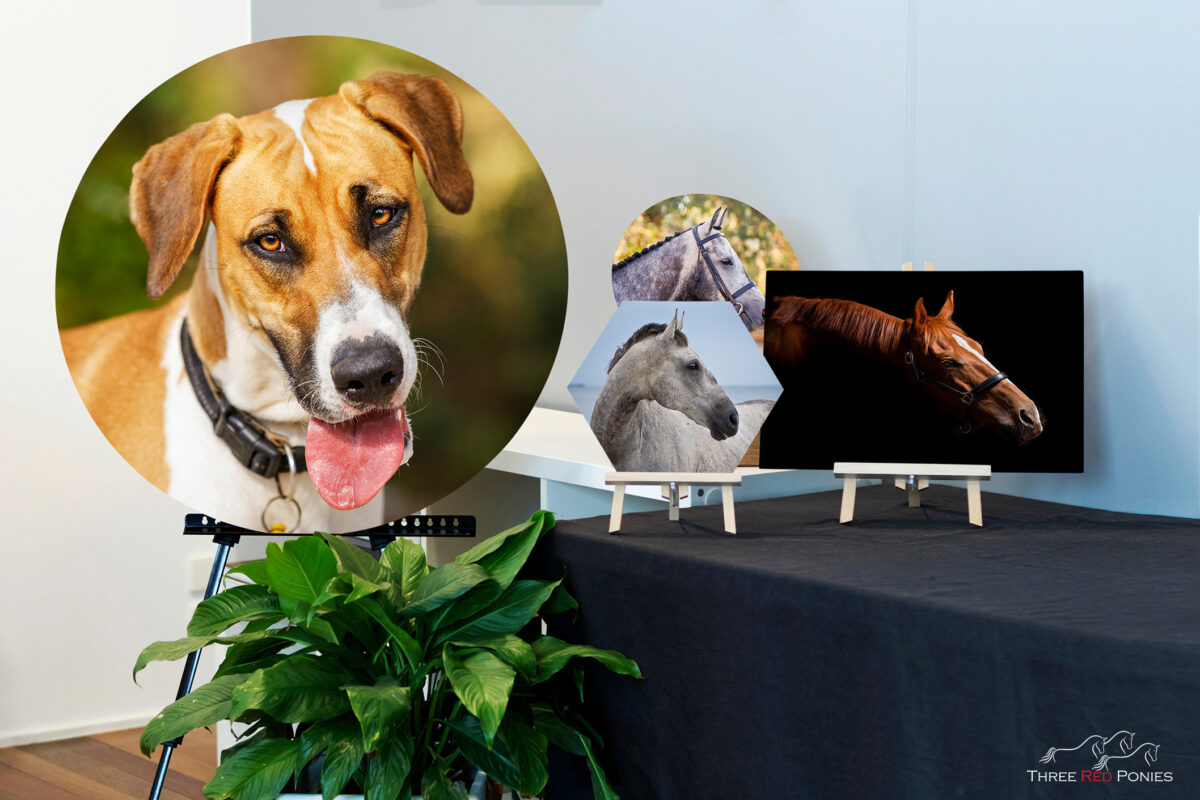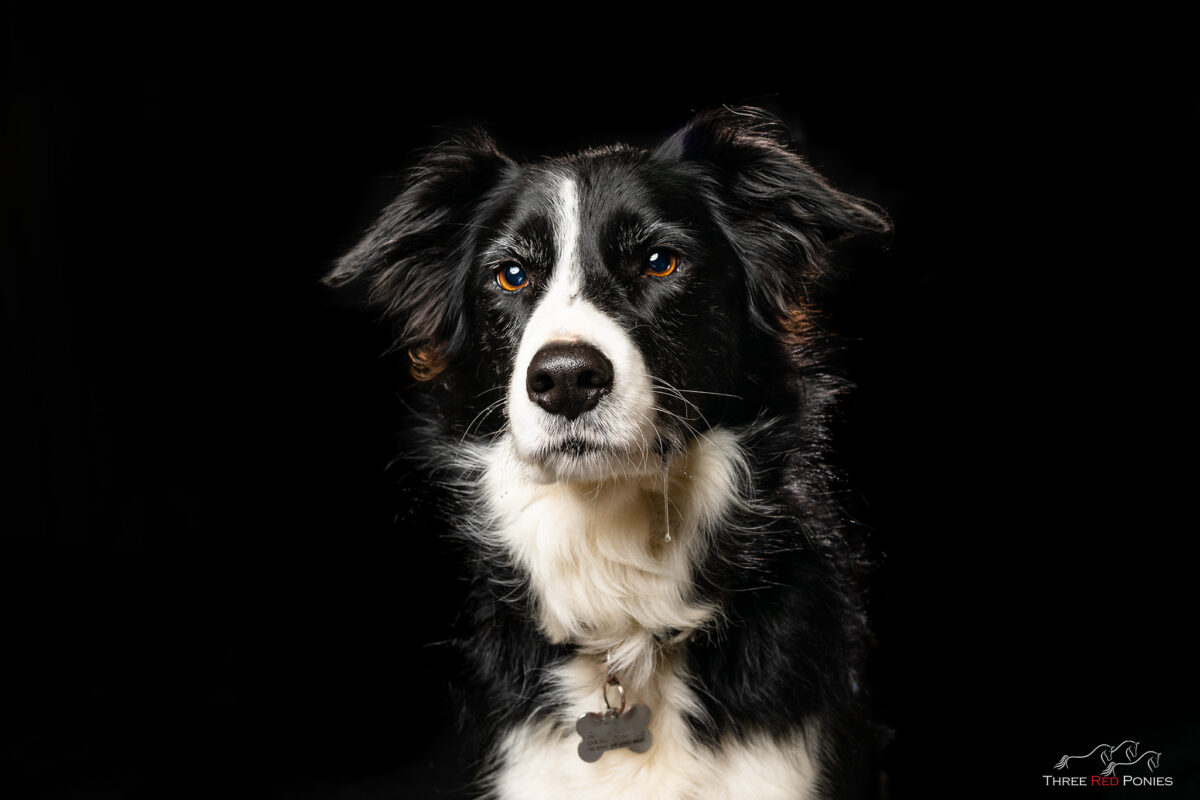 Three Easy Steps to beautiful custom artwork you will love
The beautiful soul connection you share with your horse or dog is incredibly special and deserves to be celebrated for life.

As a horse and dog parent myself, and having spent a lifetime with these beautiful animals, I know how much time, hard work, dedication and love that it takes to form that special bond and understand just how important your four legged family is to you.
Let's work together to tell your unique love story through a custom experience that will create tangible memories and beautiful art for your home that you will treasure forever!
Step One
Get in Touch for an obligation free chat about your vision for your session.

I'll explain the details, the guidance I provide, full pricing and answer any questions you have.

If we are a good fit, you can pay the retainer fee of $200 over the phone and secure your preferred session date in my calendar there and then.
Step Two
During our pre-session consult in person at my studio or over the phone, we'll plan your perfect session and start thinking about how you would best like to enjoy your photographs every day in your home.

I'll also get you to send me phone pics of your room walls so I can help you remove the guesswork and see exactly what your finished artwork will look like to scale in your home.


Step Three
The session itself will be fun and relaxed with lots of laughs, treats and gentle guidance to help everyone look their absolute best in your finished portraits!

After the session, you'll be able to view the available options for your finished artwork and we'll book your View and Order Appointment.
Step Four
Two weeks after your session we'll get together at my studio or online zoom meeting for your View and Order Appointment.

This is when you'll see your final photos for the first time and I'll help you choose your absolute favourites for wall art, albums or boxed collections that best suits your taste, home and budget.

Your finished artwork will be ready for collection or delivery 6-8 weeks later then all you have to do is sit back and enjoy!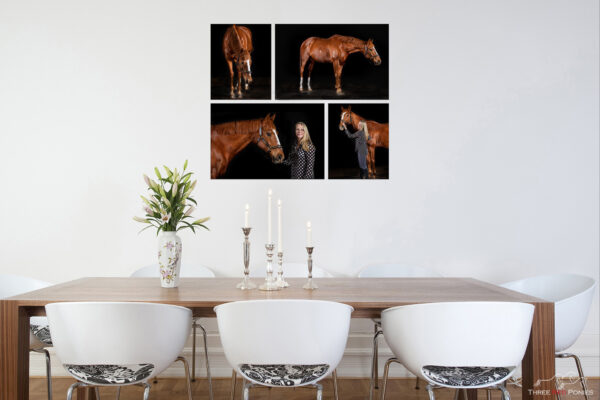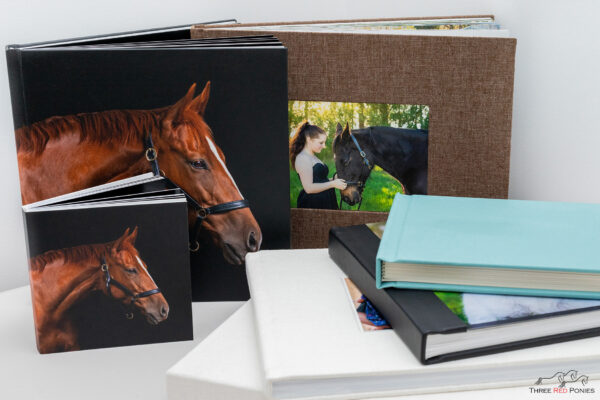 Studio Session $200
Pet Photography sessions for your horse, dog or other pet at my Farm Studio in Boyup Brook.
Includes
Pre-Session Planning consultation in person at my studio or by phone
1-2 hour photography session at my farm studio
Includes 2 pets and 2 people from the same home
Includes indoor/outdoor studio and lifestyle photos
Healthy treats for your pet
Artwork Design and Order appointment
Professional editing and retouching of purchased images
Artwork and Digital files are purchased separately


Travel Session – On Location Lifestyle (Natural Light) $1500
Outdoor lifestyle horse photography at your favourite location.
Includes
Pre-Session Planning consultation in person at my studio or by phone
1.5 hour outdoor lifestyle photography session at your location
Includes all horses/pets from the same home
Travel up to 100km return
Artwork Design and Order appointment
Professional editing and retouching of purchased images
$1300 credit towards finished artwork
*Studio lighting for travel sessions is an optional extra
*Group bookings to share expenses is available
*Additional travel fee over 100km is $1.50/km
Finished Artwork
Three Red Ponies specialises in premium quality art products from the best professional labs in Australia to ensure your precious memories will last and be enjoyed for a lifetime and eventually be passed down as family heirlooms.

Our hand selected range of products includes something to suit every taste, décor and budget with ready to frame gift prints from $130, wall art from $395, print collections and albums from $670 and multi piece wall art collections from $1195.

As much as I love tangible artwork, I understand that clients also want digital files from their session. The matching digital file is provided complimentary with all finished products purchased and high res digital only collections start at $895.
A price list will be provided prior to your session, but as a guide my clients typically plan to spend $800-$1600 on their custom artwork collection which for most clients includes wall art along with an album or boxed portrait collection of their favourites.