Your four legged family bring so much joy and laughter to your life, they're your escape from the world, accept you for who you are, never judge, just love you unconditionally and bring so much comfort on the worst days.
Your story is unique and the relationship you share with your beloved pet deserves to be told. I want to help you tell your story, to celebrate and cherish your special bond so you will remember it forever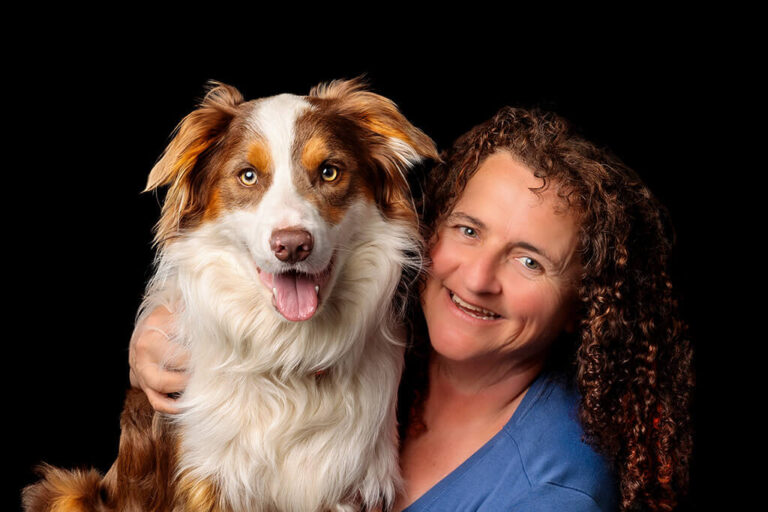 Did you know that looking good in photos is all about feeling relaxed?
Not many people are naturally confident in front of the camera, it's my job to help you feel comfortable and gently guide you with tips and tricks that will have you and your pet looking your absolute gorgeous best in your portraits.
I guarantee you will also have fun – how could you not be with your best friend by your side!
A visual storyteller at heart.
The dogs and horses that first shaped my life have long since passed, remembered only in fading memories and a handful of snapshots.
I have beautiful artwork of my animals in recent years and the difference it makes in my daily life is incredible – especially for the ones I have since lost.
This artwork is comforting, makes me smile, gives a sense of belonging and anchors me on difficult days.
It reflects who I am and gives a sense of accomplishment for shared achievements and the deep bond between us. This art is the most valuable possessions I own.
I truly believe that beautiful art keeps them alive in your home and your heart forever.
My greatest joy is handing you a custom piece of meaningful art that has the same value to you.
Please don't wait.
My family and I have unexpectedly lost two of our dogs, a beloved horse and my beautiful Dad all in a short, bitterly painful period of time. The future is not promised to any of us and as terribly cliched as it is, one day all we have left is memories and photographs.
I promise you that making the time now to celebrate your pet and create tangible memories that you will treasure for the rest of your life is something you will never, ever regret.
Ready to capture your precious memories?
Some of my favourite things: