Custom Photography for Horse and Dog Lovers
Located in Boyup Brook WA, servicing the southwest and beyond
Beautiful art keeps them alive in your heart and your home forever
The years pass so fast.
No matter how long we have with our precious horses and dogs, it's never long enough.
Beautiful personality filled art celebrates the joy and happiness they bring to your world, turns your house into a home and will bring a smile to your face even on the toughest days.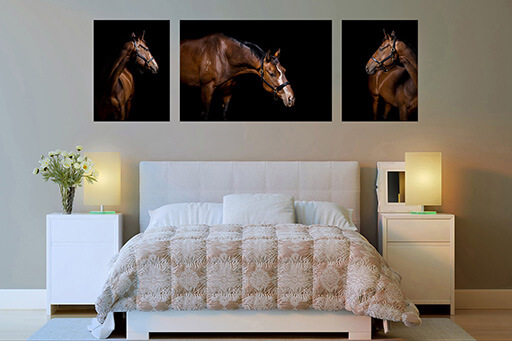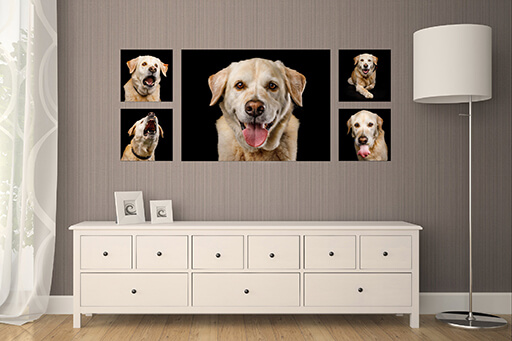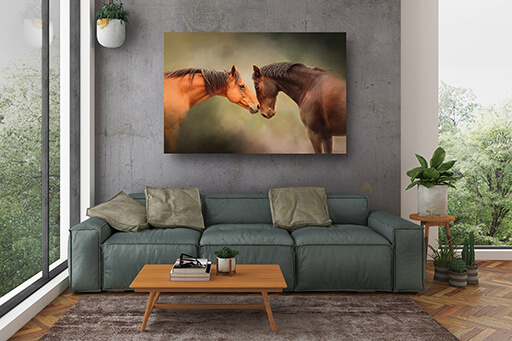 Remember every detail you love long after your time together has passed.
The velvet nose, the warm breath on your neck.
The adoring eyes and enthusiastic wiggle dance when you come home from work.
The special connection you share, the depth of which others don't understand and words can never explain.
As Seen in

Worried your horse isn't well trained or your dog can't be off lead?
With years of experience owning, photographing and working with horses and dogs of different breeds, temperaments and personalities, beautiful portraits of even the most challenging subjects are guaranteed.

For safety reasons, nearly all pets photographed are haltered or on a lead which is removed afterwards in photoshop and they only need to stay still for a moment to capture a beautiful moment in time.
Straight out of the camera image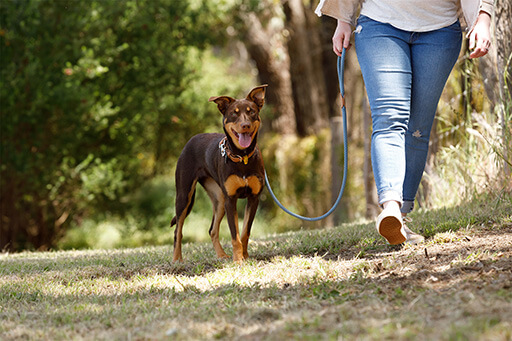 Retouched image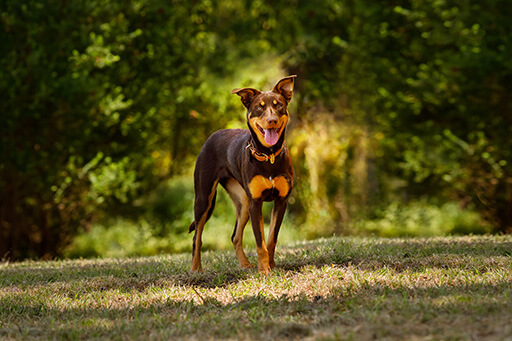 Final artwork in your home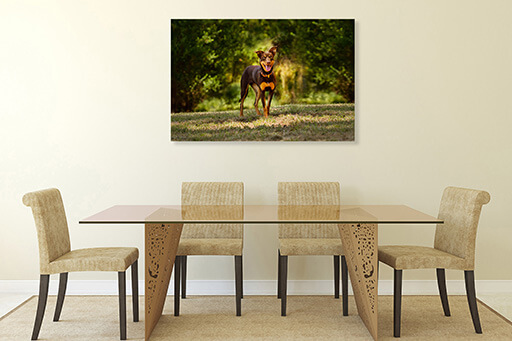 The Process
Have you always wanted a photo shoot with your beloved furbaby, but never seem to have the time?
Three Red Ponies is a full service studio providing a boutique style service to take care of everything for you with guidance every step of the way and a simple, guided process that turns your precious memories into beautiful art you will treasure forever!
Lets chat. A quick 10 minute call to get to know each other, answer your questions, tell me your needs and secure your preferred session date in my calendar.
Our planning leads to a fun and relaxed photo session customised to you and your pet to get the images you love.
Next you'll enjoy a cinematic presentation of final images and easy, stress free ordering of the custom designed art collection you love most.

Enjoy seeing the love and connection you share forever in your home!
The Experience
Capture the connection you share
Best of Both Worlds
You deserve our Signature, one of a kind Farm Studio Photography Experience that combines fine art studio and outdoor photography to create special memories and capture everything you love most about your beloved pet in stunning artwork you will be proud to display in your home.

Our climate controlled studio is set up for dogs and small pets and the outdoor area overlooking beautiful farmland is reserved for your exclusive use during your session.

Dramatic outdoor studio lighting is also available for horses and other livestock.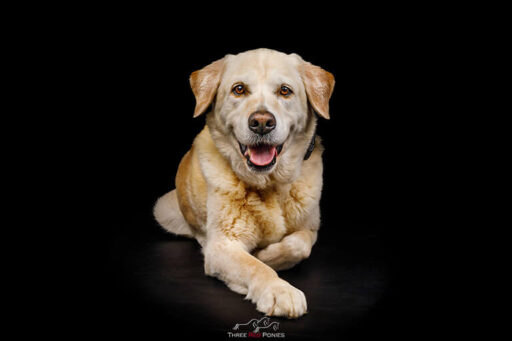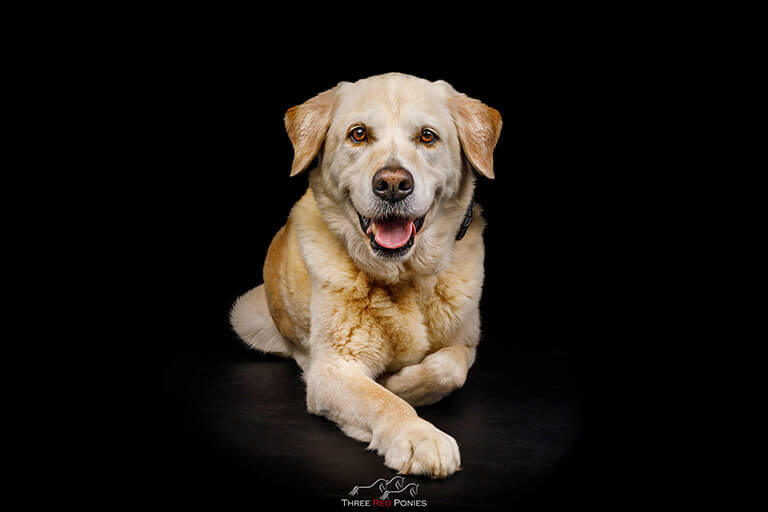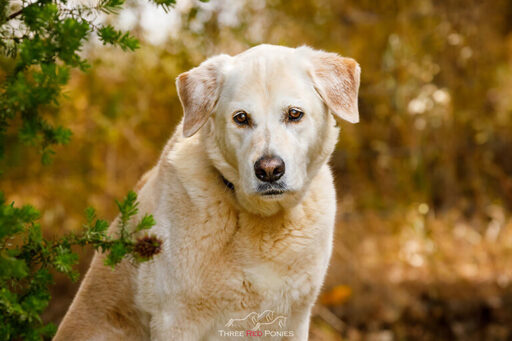 On Farm Studio Photography
Located in Boyup Brook, Three Red Ponies is a dedicated pet photography studio for horses, dogs and other pets that offers a full service, boutique style experience for animal lovers.
Servicing clients in the south west and great southern areas of Western Australia including Bridgetown, Manjimup, Busselton, Bunbury, Donnybrook, Collie, Kojonup, Katanning, Mt Barker, Perth and beyond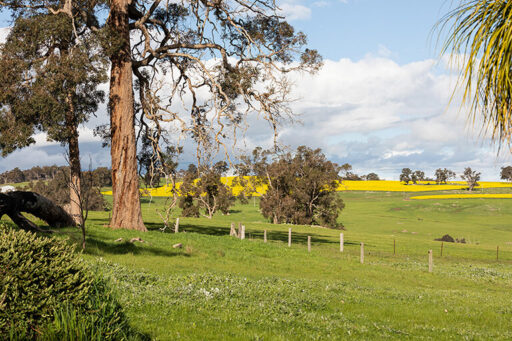 Your beloved furbaby deserves more than just phone photos!
Portraits of your four legged family should be enjoyed everyday and shown off in your home with pride – not hidden away to be forgotten, lost or damaged on a phone or USB!
Three Red Ponies pet photography studio specialises in museum quality art products from the best professional labs to ensure your pet's artwork will be enjoyed for a lifetime.
All artwork comes with a Lifetime Warranty so you know it will look as beautiful decades from now as it does today.
Custom Artwork reflects your style
How do you most want to enjoy artwork that captures your horse or dog's personality and the love you share?

Our hand selected range of finished art products includes something beautiful to suit every taste and budget with art pieces available individually or enjoy significant savings with collections you love.

View Art Product and Pricing

Wall Art Collections
Pet Photography Session Fees
The Three Red Ponies Signature Session is a one of a kind, 'best of both worlds' farm studio pet photography experience that includes both indoor studio and outdoor photography at our private farm in Boyup Brook.
Outdoor only and studio only sessions are also available.
ALL SESSIONS INCLUDE
Session Planning consult (phone or in person).
Prep Guide to get the most from your session.
Widescreen cinematic presentation of your final images at your personal Ordering Appointment.
Professional design of your custom artwork.
Standard Outdoor Session
$175
1 hour outdoor photography Mon-Fri*
Suitable for two pets and family from the same household
One 5×7″ print with any purchase
Standard Studio Session
$175
1 hour outdoor photography Mon-Fri*
Suitable for two pets and family from the same household
One 5×7″ print with any purchase
Signature Session
$300
2 hours studio and outdoor photography
Weekday or weekend
Suitable for two pets and family from the same household.
One 5×7″ print with any purchase
*Weekend surcharge $50 | Additional Pets $50 each
Artwork Prices
Prices start at $465 for a set of three ready to frame prints, individual wall art from $595 and multi piece collections from $1195.

Our clients typically invest between $900 – $3500 for their artwork collection that includes something for the wall along with a boxed portrait collection or album of their favourite portraits.

Some spend a less, some spend more – you only take home what you absolutely love!

The matching digital file is complimentary for all artwork purchased over $1000.

View Artwork options and pricing.


Horse Photographer
Studio and lifestyle horse photography
Dog Photographer
Studio and lifestyle dog photography
Painted Portraits
Custom hand painted from your favourite image
Commercial Photography
Professional photography services for equine, pet, rural and agricultural businesses including product photography and personal branding.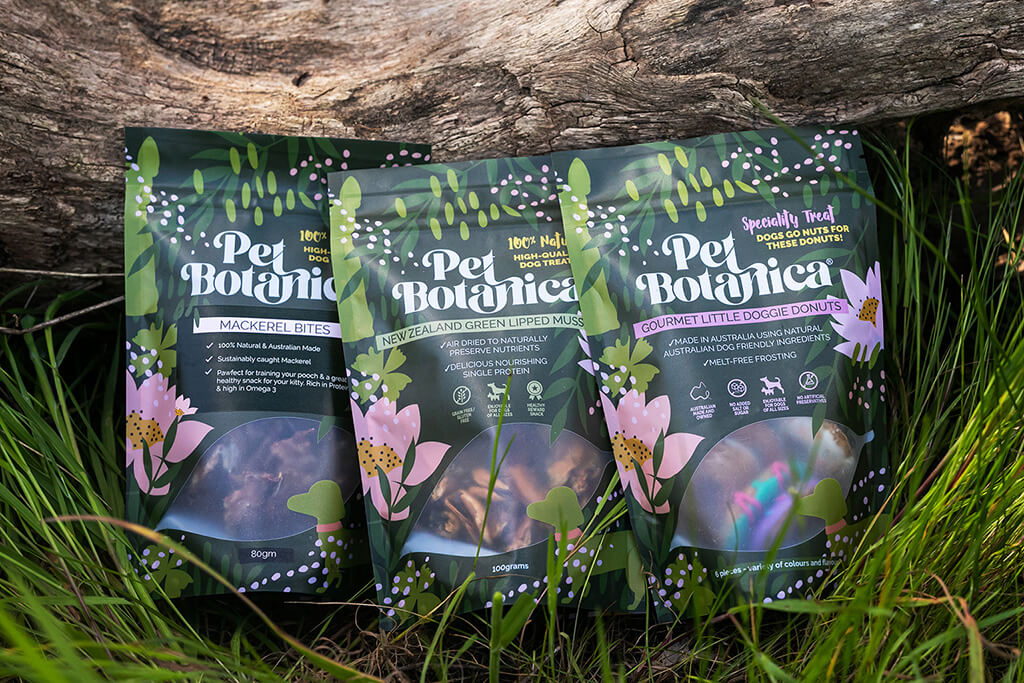 FAQ – Your Questions Answered
Welcome
Pet's are the best people, don't you think?
If you are searching for a professional photographer who loves and understands animals and believes that our special horses and dogs are not just animals but important members of the family, then you're in the right place!
I can't wait to meet your special four legged family member and tell your story through beautiful art that celebrates your time together!