Custom Art you will be proud to display in your home
Photographs of your special horse deserve to be enjoyed everyday and shown off in your home with pride – not hidden away to be lost or damaged on a phone or USB!
Three Red Ponies specialises in gallery quality art products from the best professional labs in Australia to ensure your tangible memories of the unique connection you share with your horse will be preserved for a lifetime.
Knowing how best to display and enjoy the photographs in your home can be a daunting task, this is why I provide an artwork design service to help make choosing your favourites and selecting the perfect finished options to display them in your home easy and convenient.

Most clients choose finished artwork that includes a wall art collection or single large statement piece along with an album or boxed portrait collection of their favourites.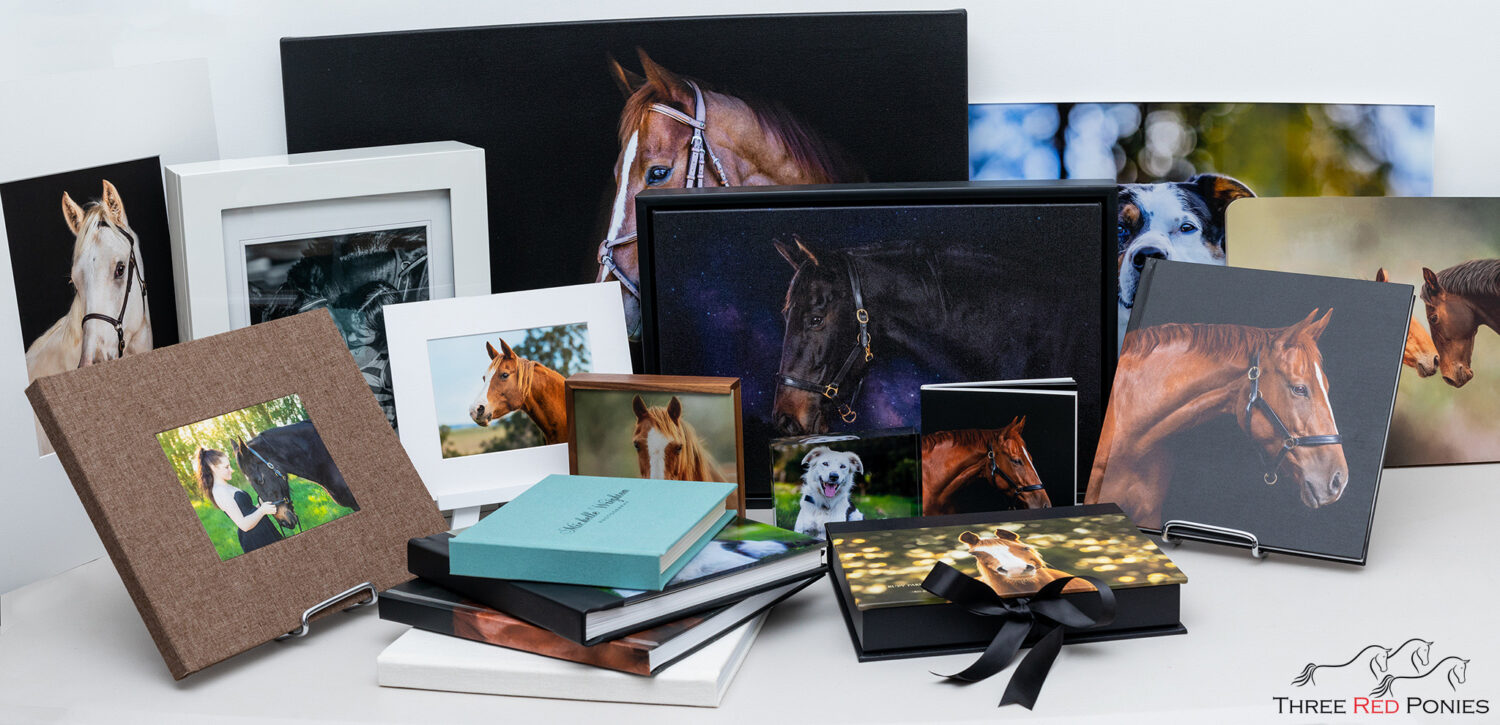 Canvas Wall Art
Canvas wall art is a stunning and popular display option available with a beautiful slimline boxed frame in black, white or oak to suit every style and home decor.
These gallery quality canvas prints arrive ready to hang on your wall and enjoy immediately with an unconditional 75 year guarantee that your precious artwork will not twist, warp or fade like low quality canvas prints will.
Ready hang canvas prints are priced from $395 with significant savings on wall collections starting at $1195.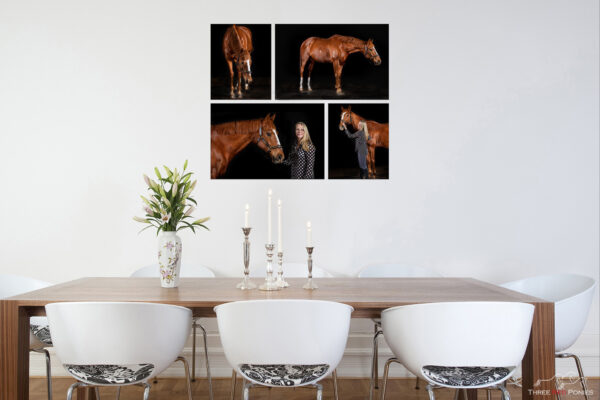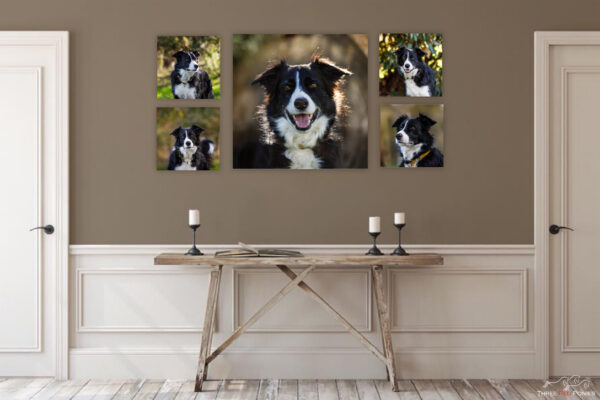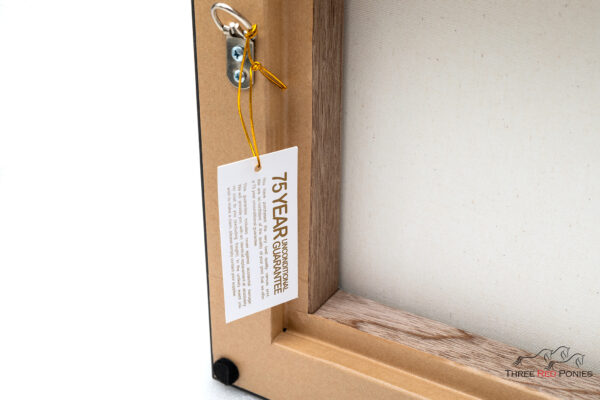 Framed Wall Art
Our gorgeous traditional framed prints are professionally mounted, matted and framed using premium archival quality, acid free mat boards and foam materials. With five moulding colours to choose from, double washed glass and stainless steel hanging wires, there is a stunning, high quality frame to suit every taste and style of decor.

Individual framed prints are priced from $435, multi image storyboards from $1195 and multi piece framed wall collections from $1315.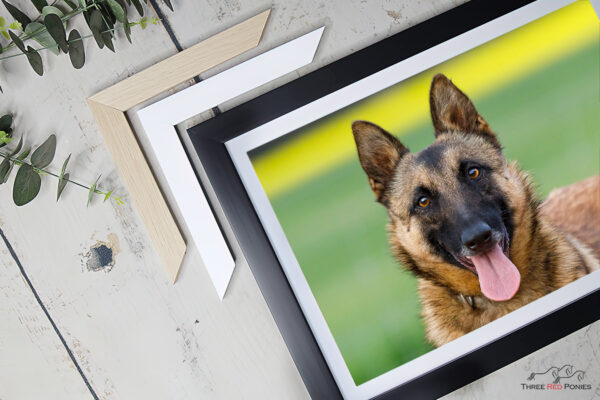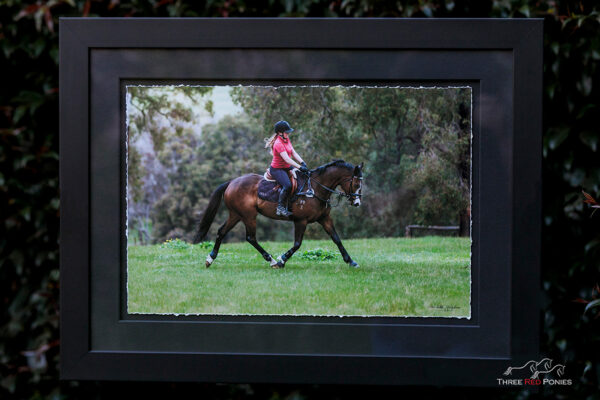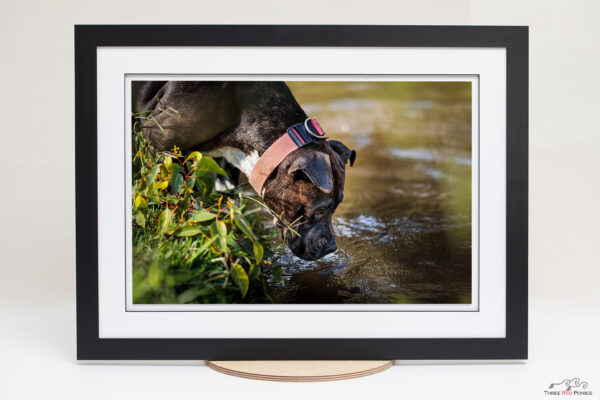 Wood Panel Prints
Our unique wood panel prints are mounted onto a durable 20mm raw edge 20mm timber panel and finished with an optically clear matte (non shiny) laminate for a beautiful soft finish and durable protection. Wood panels are available with round or square edges and also in circle prints for something extra unique.
Wood panel prints are priced from $395 each and in beautiful multi piece wall collections from only $1195.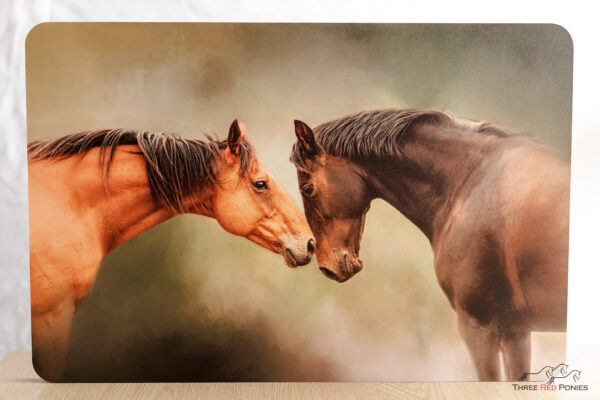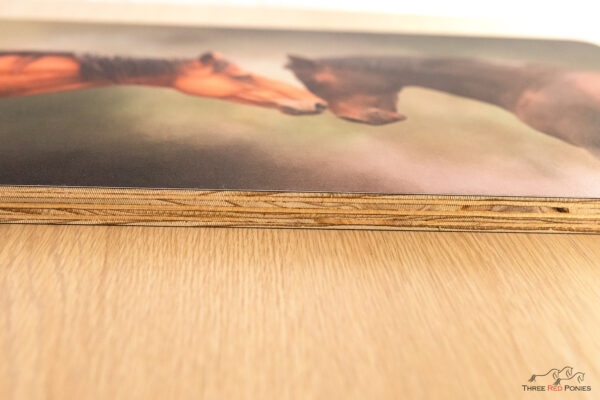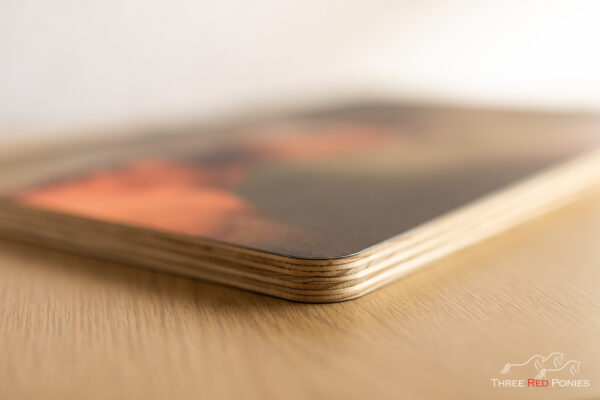 Metal Wall Art
Introducing stunning High Definition genuine Chromaluxe aluminium prints, a vibrant, modern high gloss print option designed to impress every visitor to your home. The easy aluminium hanging system makes these wall art prints easy to hang with hooks or 3M products making them ideal for those in rental homes.

Available in rectangle and square formats as well as hexagon and circles to suit hanging on the wall or desk display.
The quality of these prints is unsurpassed with a 60 year guarantee so you know your memories will look as stunning decades from now as they do today.
Metal prints are priced individually from $435 with collections starting at $1315.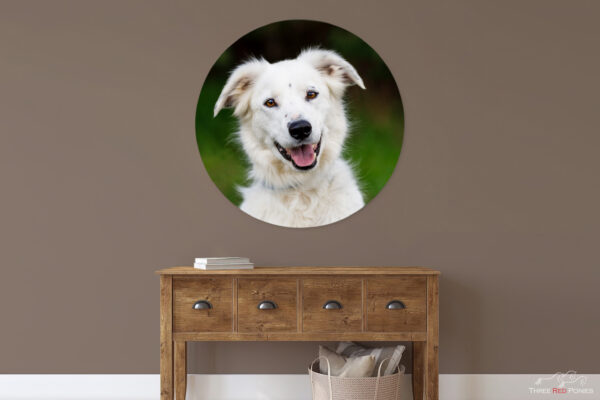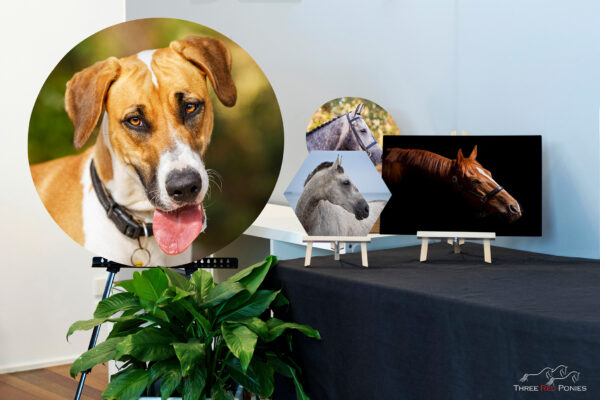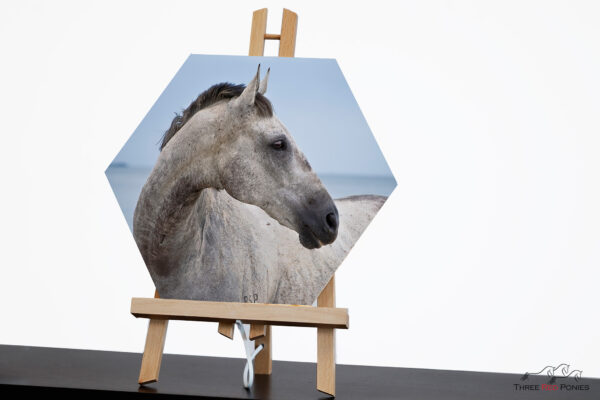 Boxed Portrait Collections
Beautiful mounted and matted collections of prints in one of our beautiful photo and fabric or acrylic front display box sets. These collections can be added to over the years, gift some prints to family and friends or create a wall gallery display using your own frames.

Individual mounted ready to frame prints start at $130 with the best value print collections starting at $670.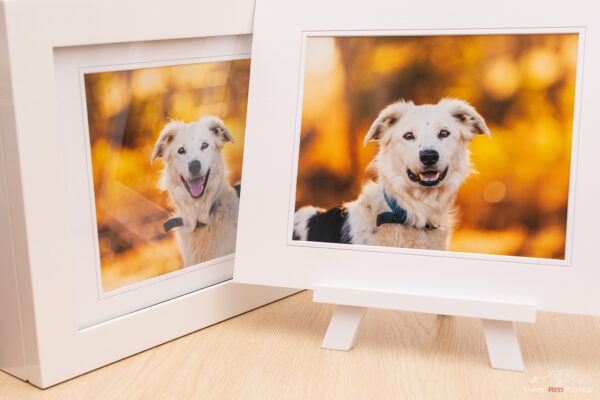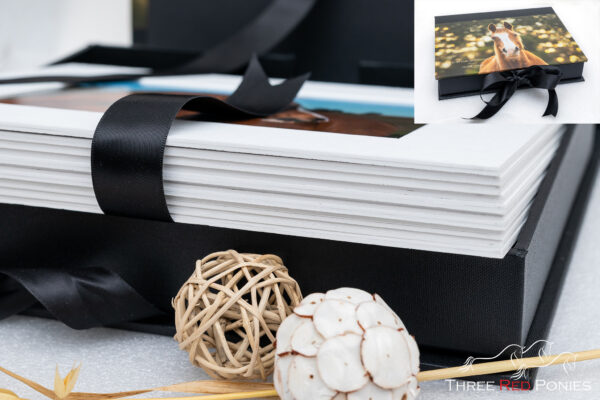 Storybook Albums
Tell your unique story with all your favourite photographs from your session in a custom designed album that will last for generations.
With three styles to choose from and priced from $670, there is a perfect album to suit every taste and budget.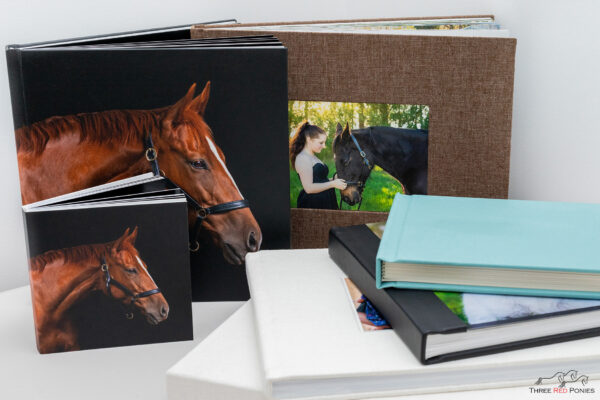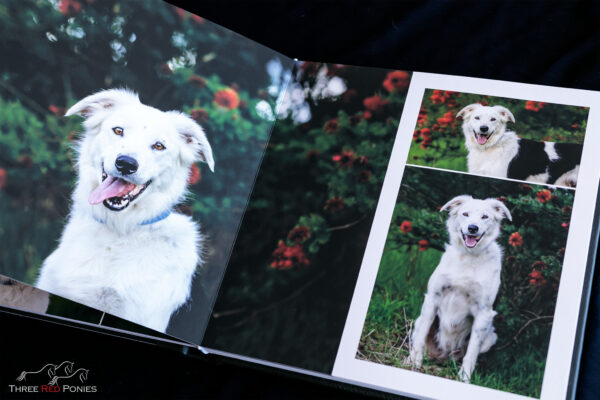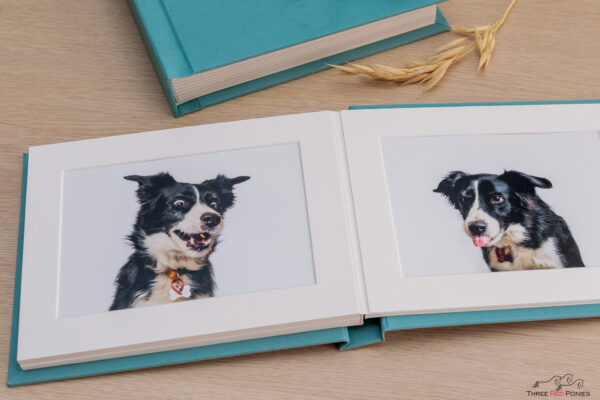 Acrylic Ice Blocks
These stunning free standing acrylic ice block prints offer a unique modern 3 dimensional effect, ideal for your desk, as a gift or a collection on the mantelpiece. Acrylic Ice Blocks are priced from $75.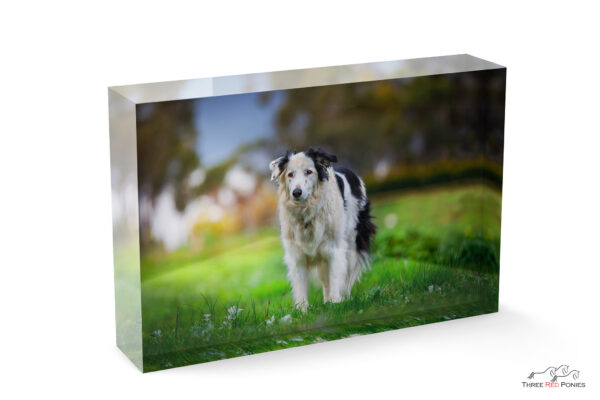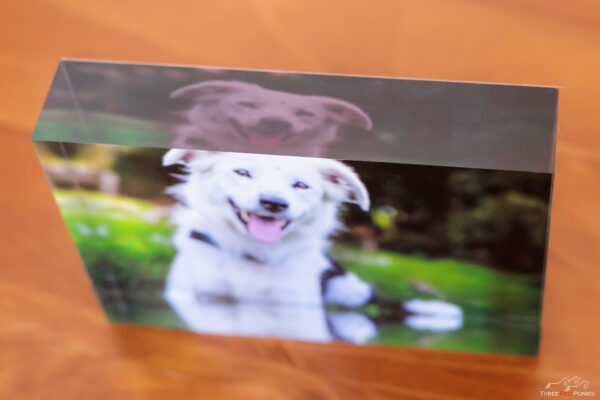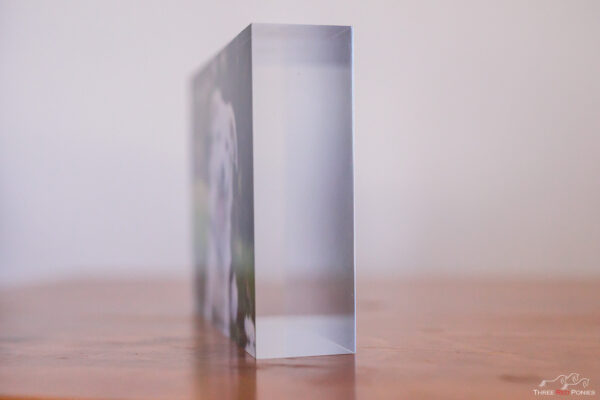 Digital Collections
The matching size digital file and web size display file are provided complimentary with every print purchased.
High Res Digital download Collections with personal print licence start at $995.
The Three Red Ponies Signature Digital Collection is presented in a gorgeous wooden Treasure Box, custom made from walnut wood with full set of 6×4″ colour proof prints from your session along with a USB of high res files with an unlimited personal print licence to print in any size and quantity you like.
Read more about the Treasure Box.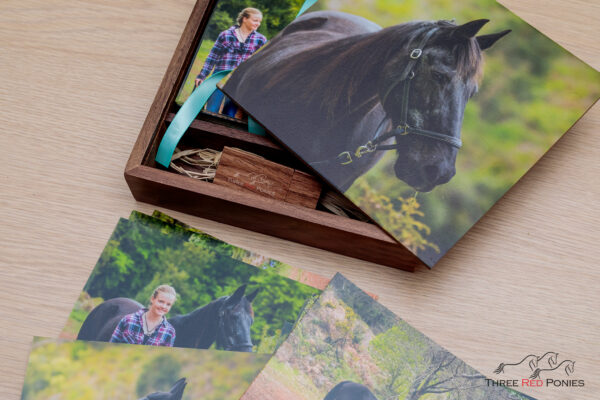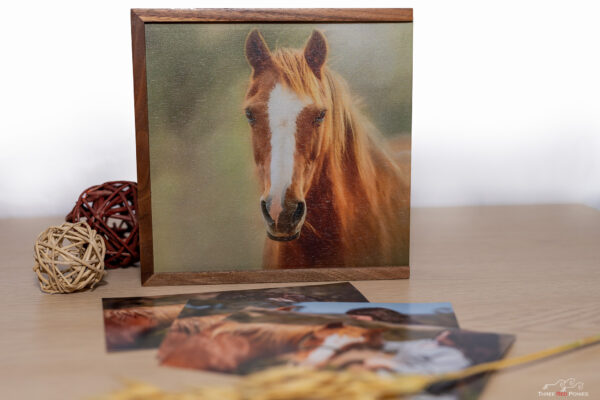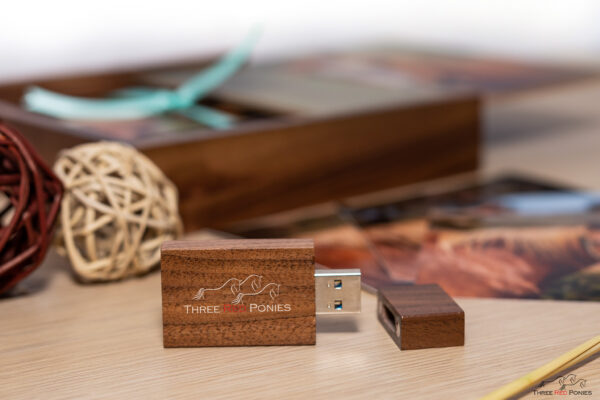 Commissioned Paintings
Your favourite photograph can turned into a truly one of a kind, mixed media painting that will completely transform your home with your unique personality and style.

Find out more about commissioning a custom painting from your photographs.