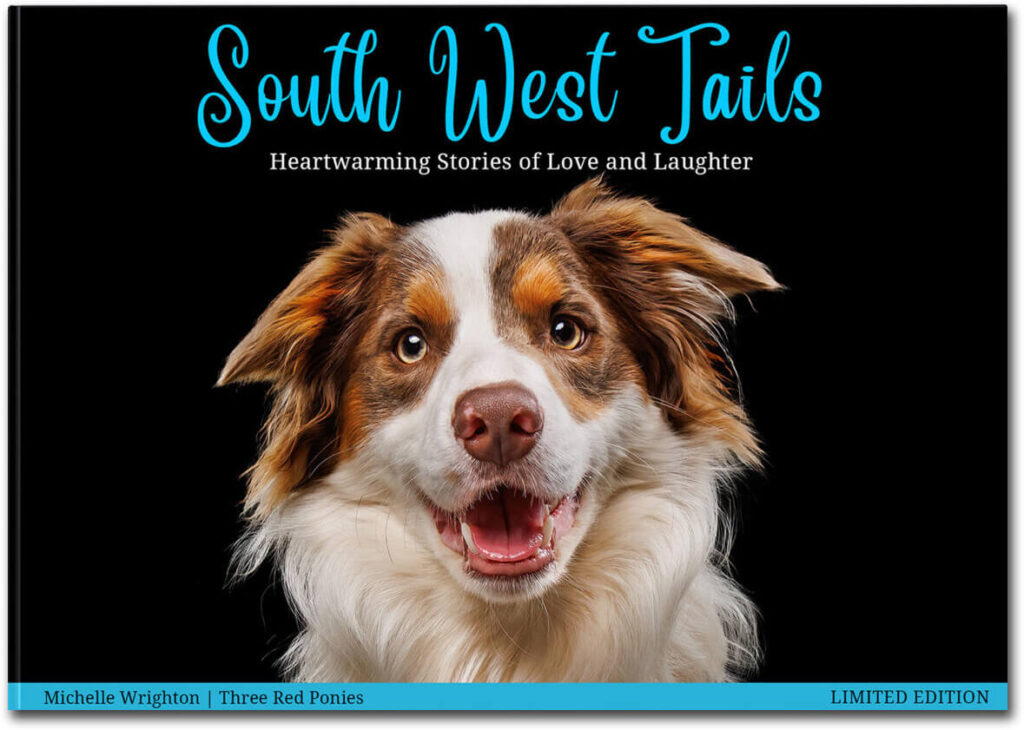 From Michelle Wrighton, the artist behind Three Red Ponies Pet Photography Studio comes 'South West Tails: Heartwarming stories of love and laughter', a limited edition coffee table book to raise desperately needed funds and awareness for homeless animals in need.
My vision is for the book to be a beautiful mix of gorgeous, personality filled photographs of beloved pets who live and play in the south west corner of WA along with their unique stories while providing financial assistance and awareness to SAFE Bunbury to help them with their vital animal rescue work.
The last few years have been tough, for many of us the love from our pets and the laughter their quirky personalities bring into our homes has helped us cope with the challenges we've all faced. 'South West Tails' celebrates the love and laughter pets bring to their families and the many ways they make our world a better place.
We are currently looking for beloved pets from all around the South West and Great Southern regions of Western Australia to get involved.
Registrations open soon and are strictly limited – if you would like to be kept up to date please enter your details below.