It can be a daunting task to try and work out the best options and ways to display artwork for your home, especially when the mass produced generic prints you find in every home decor store follow similar styles and themes. You may even see the same print or something similar in a friend or family member's home!
Your home decor and the art you display reflects your personality, it reveals who you are and the things that are most important to you as an individual. It also defines the mood, character and personality of your home itself and it should be as unique as you are!
Appreciating art is all about the emotion and connection an art piece evokes in us, so it makes sense that decorating your home with custom designed art featuring beautiful photographs of the ones you love is the best way to decorate your personal space with art that not only makes your heart sing whenever you look at it, but will also make you the envy of all your visitors!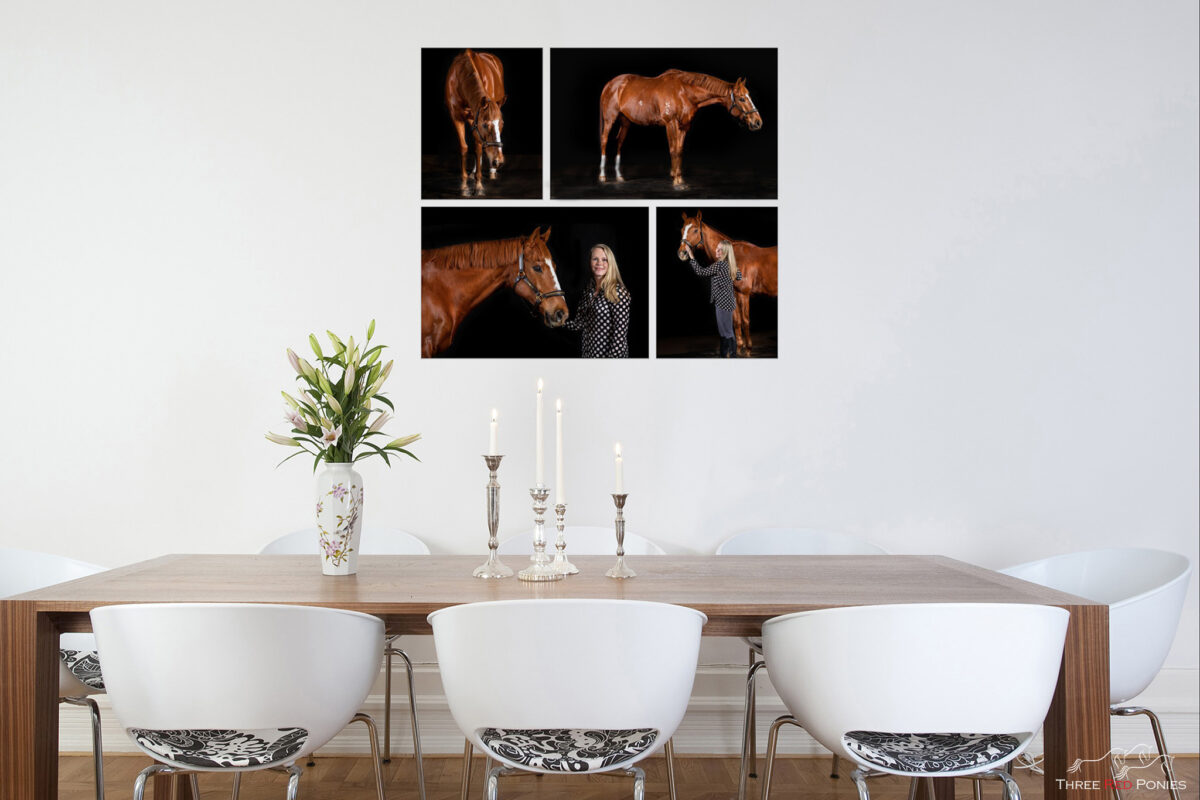 During our pre-session chat when we start planning your session and after your photography session during your Design Consultation I will answer any questions you have, show you product samples and help you choose the display options for your art that best suits your personal style, taste and home.
I have invested in specialised software that takes all of the guesswork out of choosing the right type and size of artwork for your home. You will be able to see exactly how your choices will look, to scale on the walls of your home so you can be confident in choosing the most perfect options for your spaces.
The following tips may help you start thinking about the rooms in your home where you would like to display your custom art collection so that the photographs we create together during your session perfectly reflect the vision you have for your home.
Architectural Style
The most obvious thing to consider is the style of architecture – the artwork that suits an ultra modern home beach front home is not the same as the art that bests suits a colonial style cottage in a rural area. The style of your home may be perfect for traditional wood framed photographs on fine art paper or more suited to the clean edged look of box framed canvas or a framed multi photograph gallery display.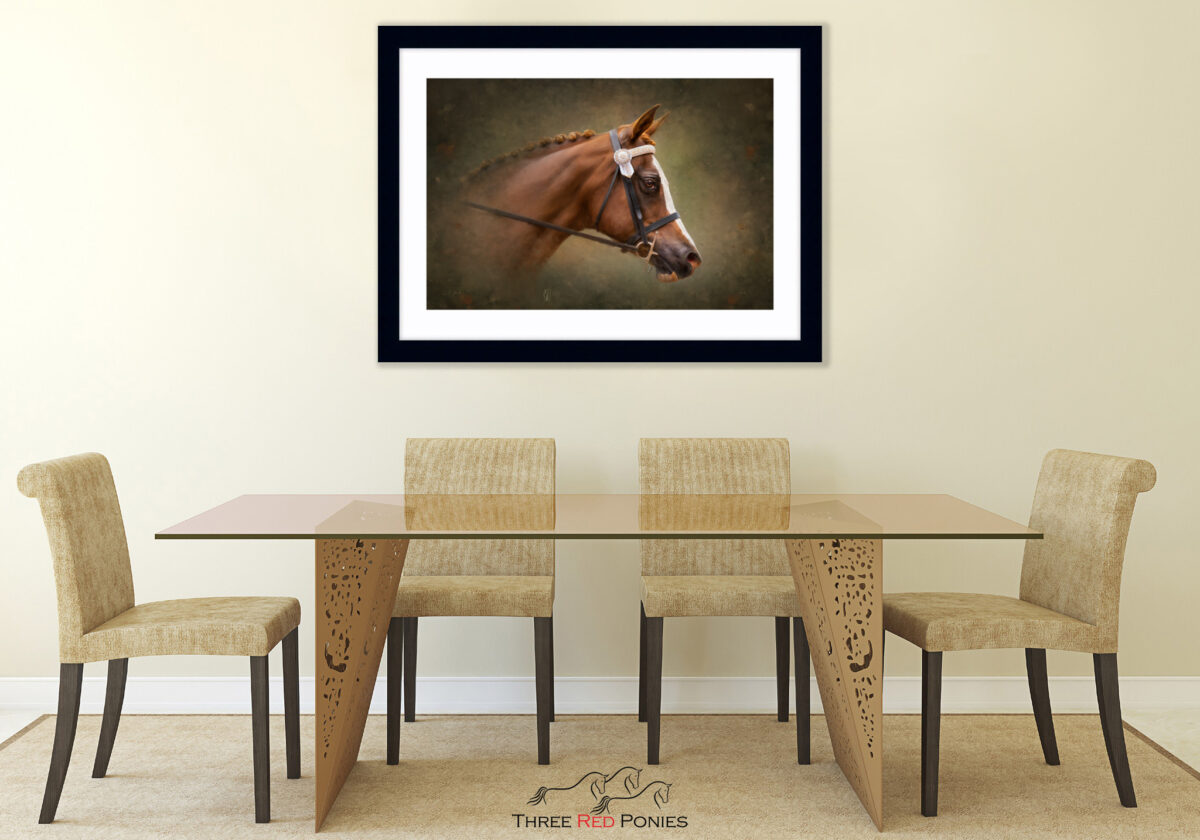 Character
Each room in your home has a different character. The kitchen is often a hive of activity and a meeting place perfect for fun, casual artwork that can be placed in smaller spaces over counter tops and benches. The lounge room is the most formal room in many homes and may suit the more 'arty' style of images or a series in striking black and white.
Houses that have a hallway or staircase wall beg to have a series of artwork displayed that you can add to over the years to create a nostalgic wall of memories.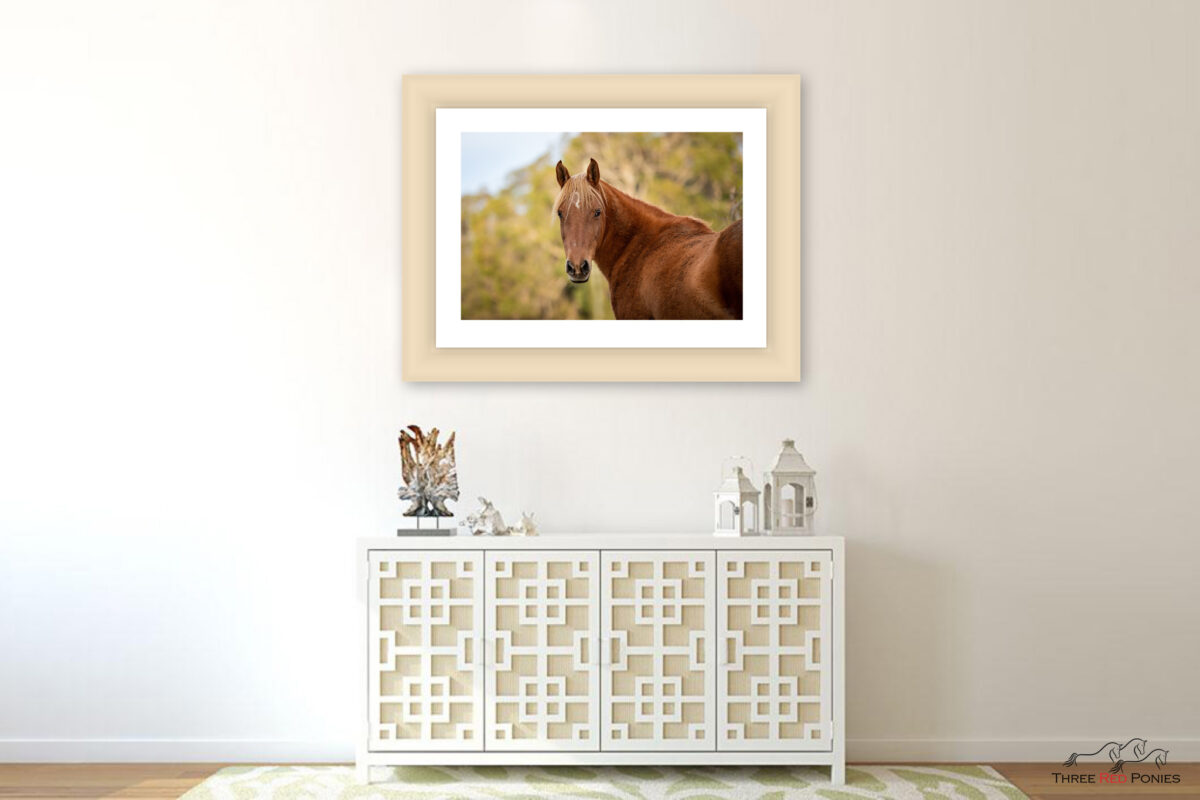 Our bedrooms are our cosy private retreats and the wall over the bed is usually the best place to hang artwork, particularly photographs we have a deep emotional connection too. The living room is often the casual 'fun' room of the house that visiting friends and family will see most. This is the room you want artwork that really reflects your personality and what is most important to you.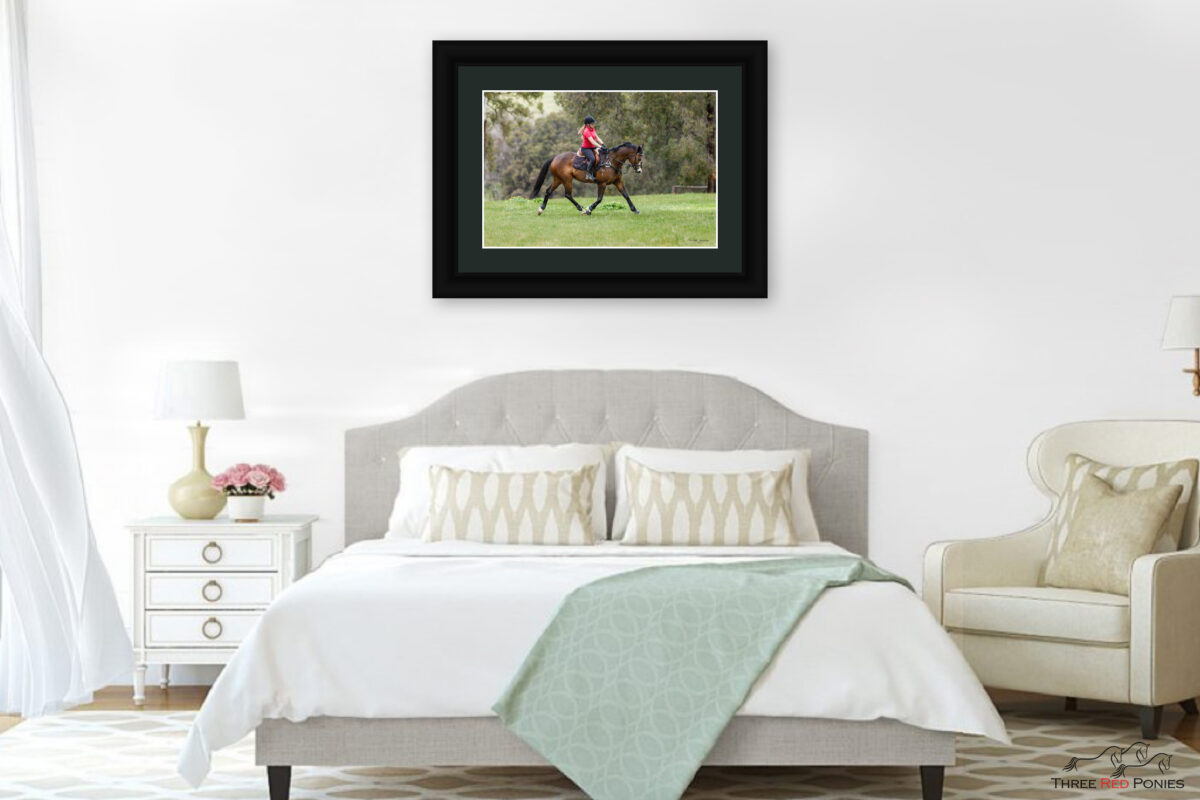 Colour
In every room the overall colour theme should be taken into consideration when it comes to planning your equine photography session. Things like choosing the location, your choice of clothing for your session and also frame and matt colour for framed photographs all relate to the colour schemes in your home.
If you would prefer your artwork to be a pop of colour in a neutral coloured room, then consider things such as session locations such as a lush green paddock in spring, a background of changing autumn leaves or a stunning sunset when planning your horse photography sessions.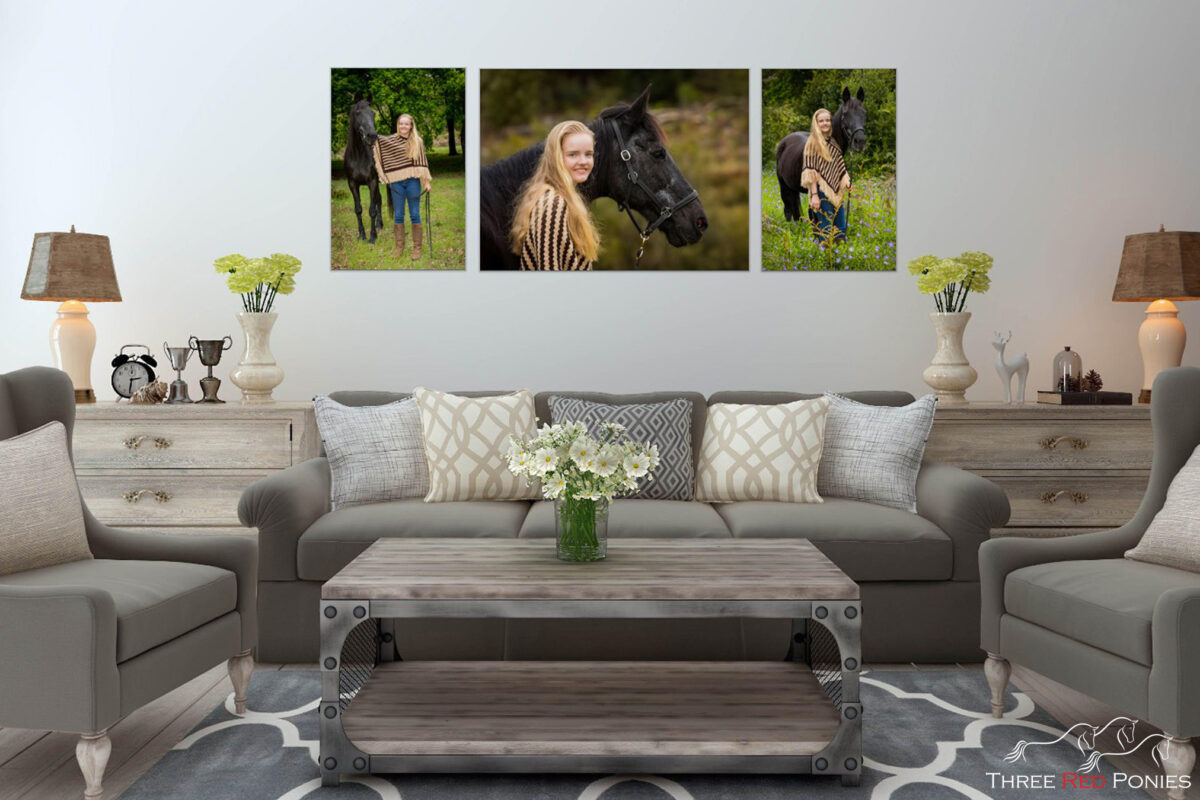 Alternatively, low key black background studio portraits or high key white background studio portraits might be the best way to photograph your horse. Portable studio photography is a perfect option if you would like a consistent theme for your horse photographs and artwork throughout your home
Story or Statement?
The size of each room and the available wall or shelf space is also a big consideration, the bigger the space the bigger the statement you can make about the art you choose to display. One big hero piece canvas over a couch might suit your taste or you may prefer to tell an intimate story of the unique connection you share with your horse through a collection of smaller images in a series.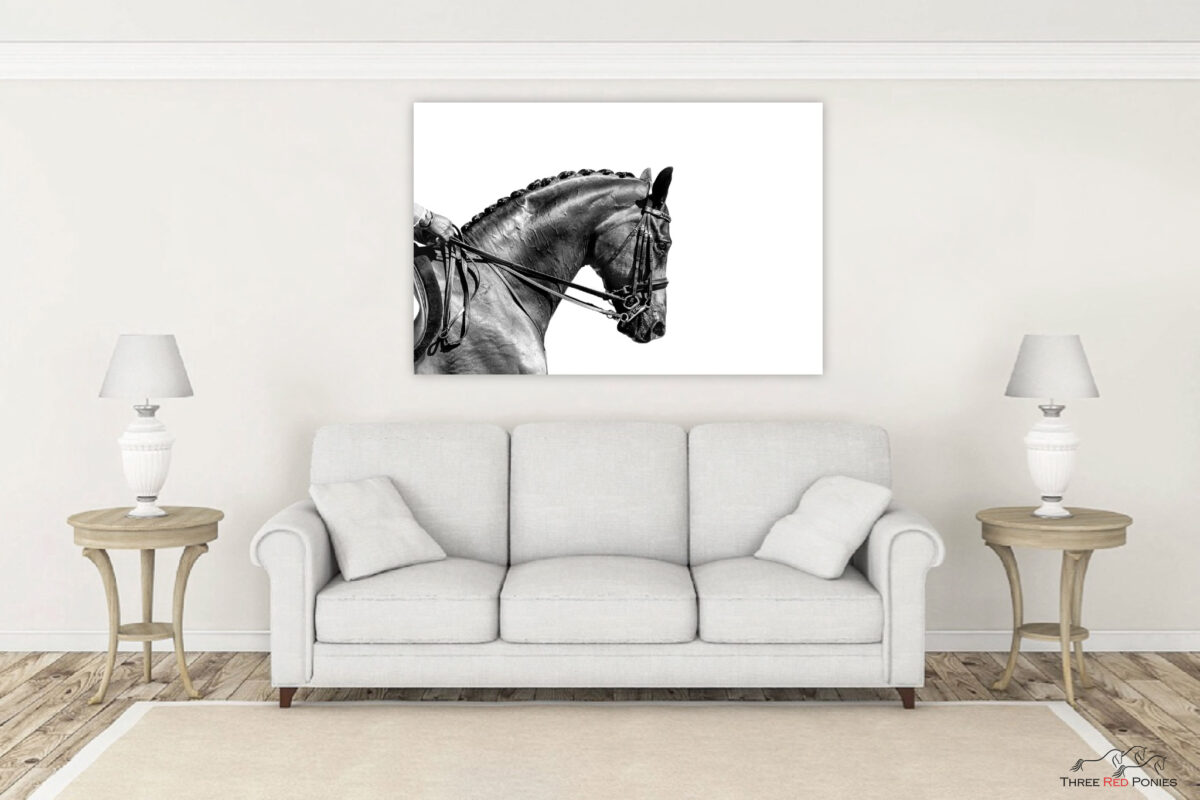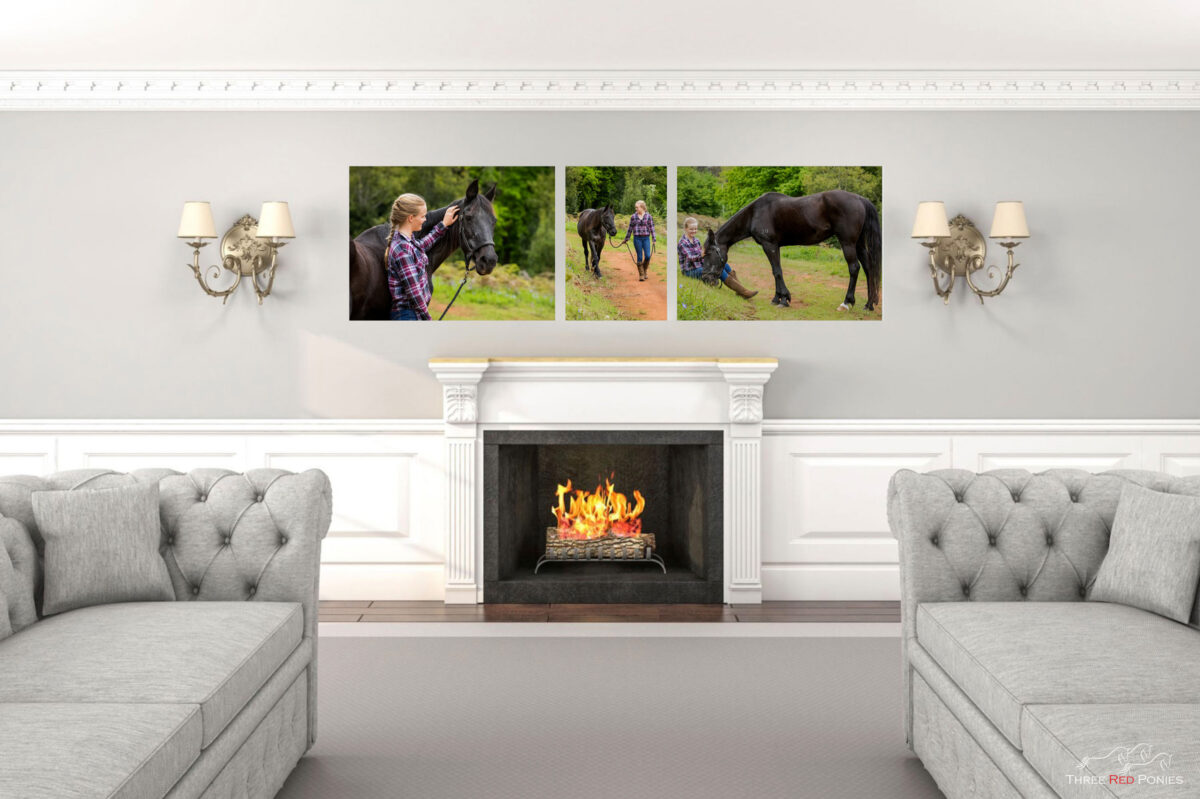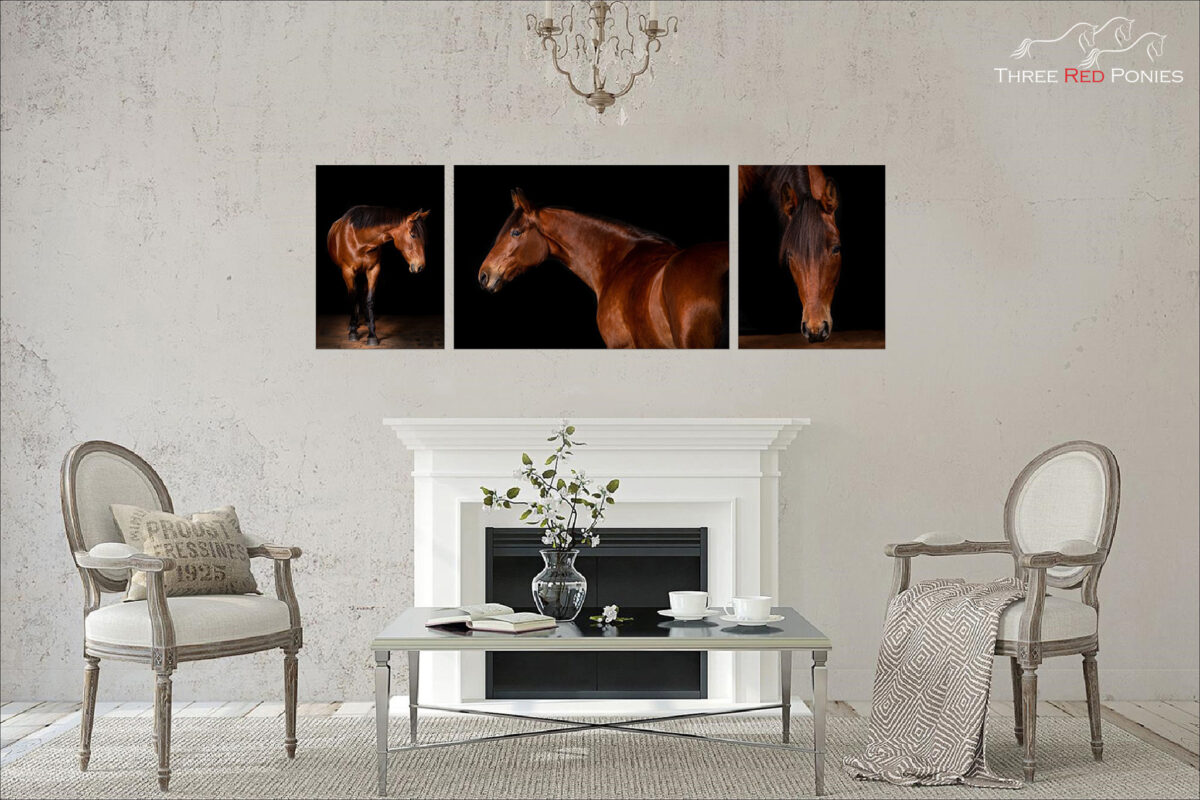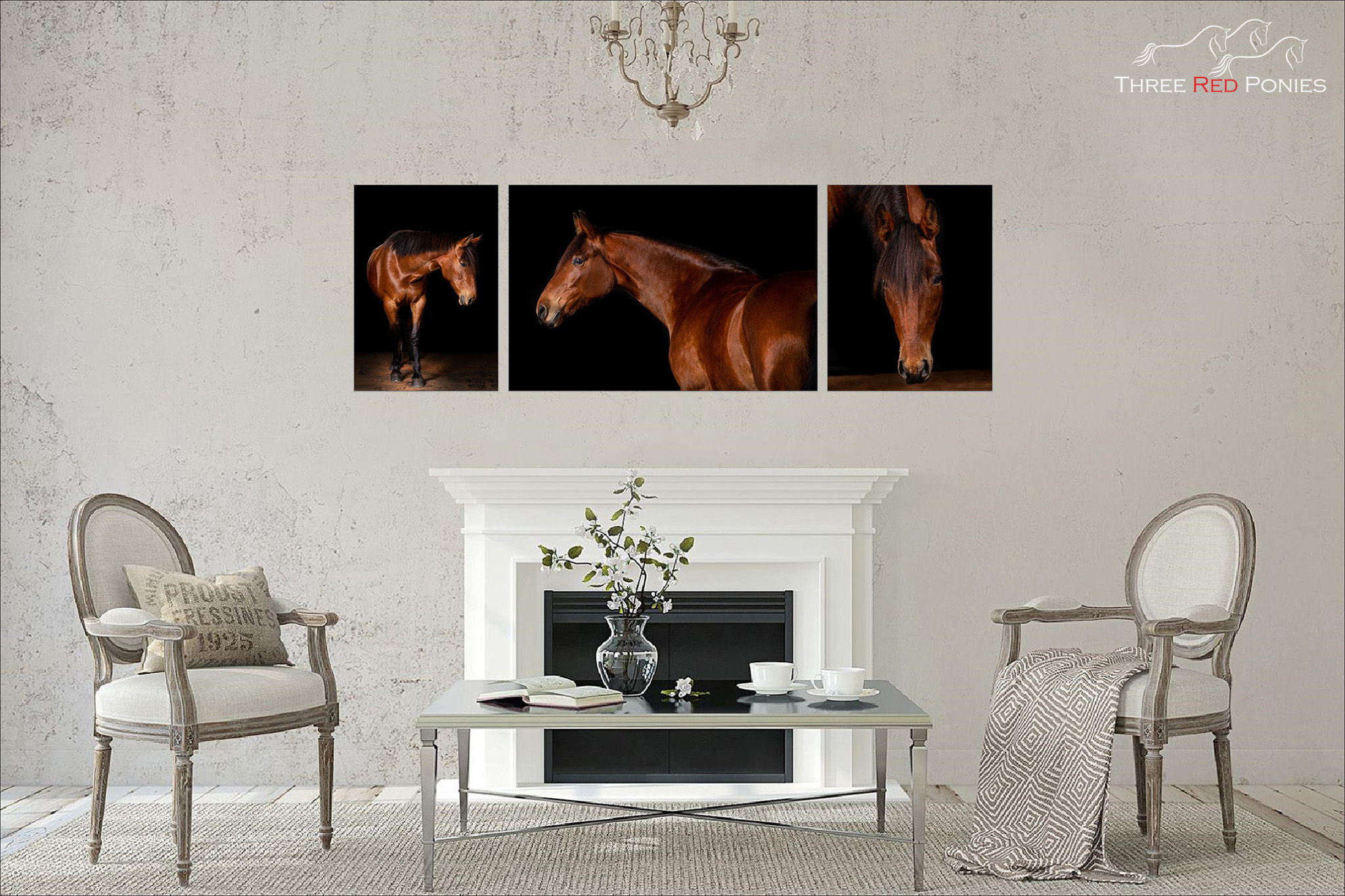 If it sounds a bit too complicated, rest assured I will guide you through every step of the way and make it simple and convenient for you to fill your home with beautiful artwork that shows the special connection you share with your horse and reflects your personality and style exactly as you want to express it in your home.