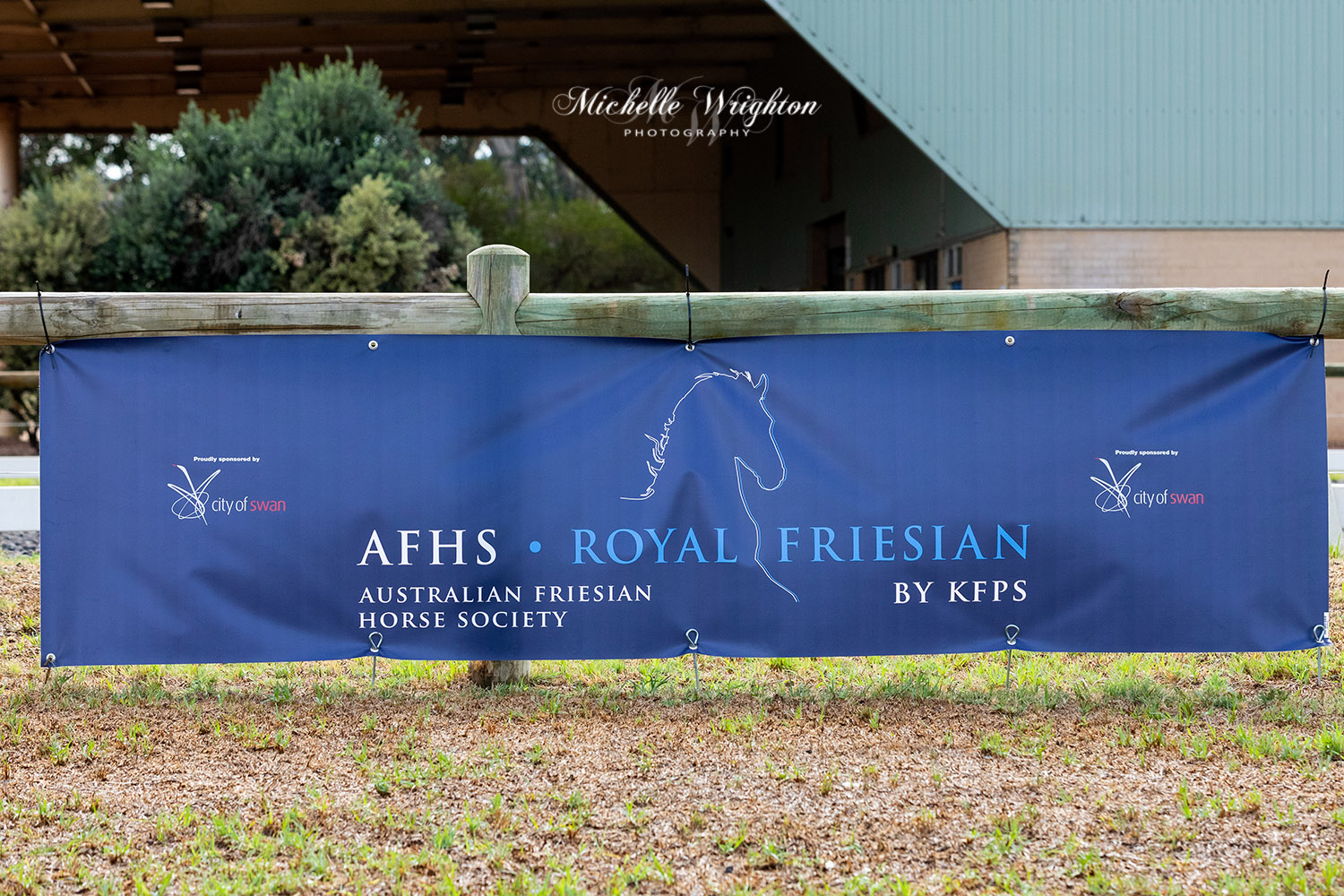 I was invited up to the State Equestrian Centre in Brigadoon on 3 April to photograph the WA leg of the 2019 Australian Friesian Horse Society and KFPS Keuring Tour. The keuring (judging) event is for the assessment and classification of Friesian horses for the official studbook and is carried out every two years by officials from the Netherlands, Inspector Harrie Draaijer and judge Wil Thijssen.
There are not many horse lovers who don't appreciate the beauty and grace of this magnificent breed and I have to admit that as a horse photographer, being able to photograph and document this year's WA Keuring was definitely bucket list stuff!
Once the official measuring was finished, spectators were entertained with a beautiful carriage driving display followed by an informative horsemanship display by Andrew Turnbull of AMT Equestrian Services and 3yo gelding Benedict who demonstrated the first steps to create a harmonious partnership with a young horse.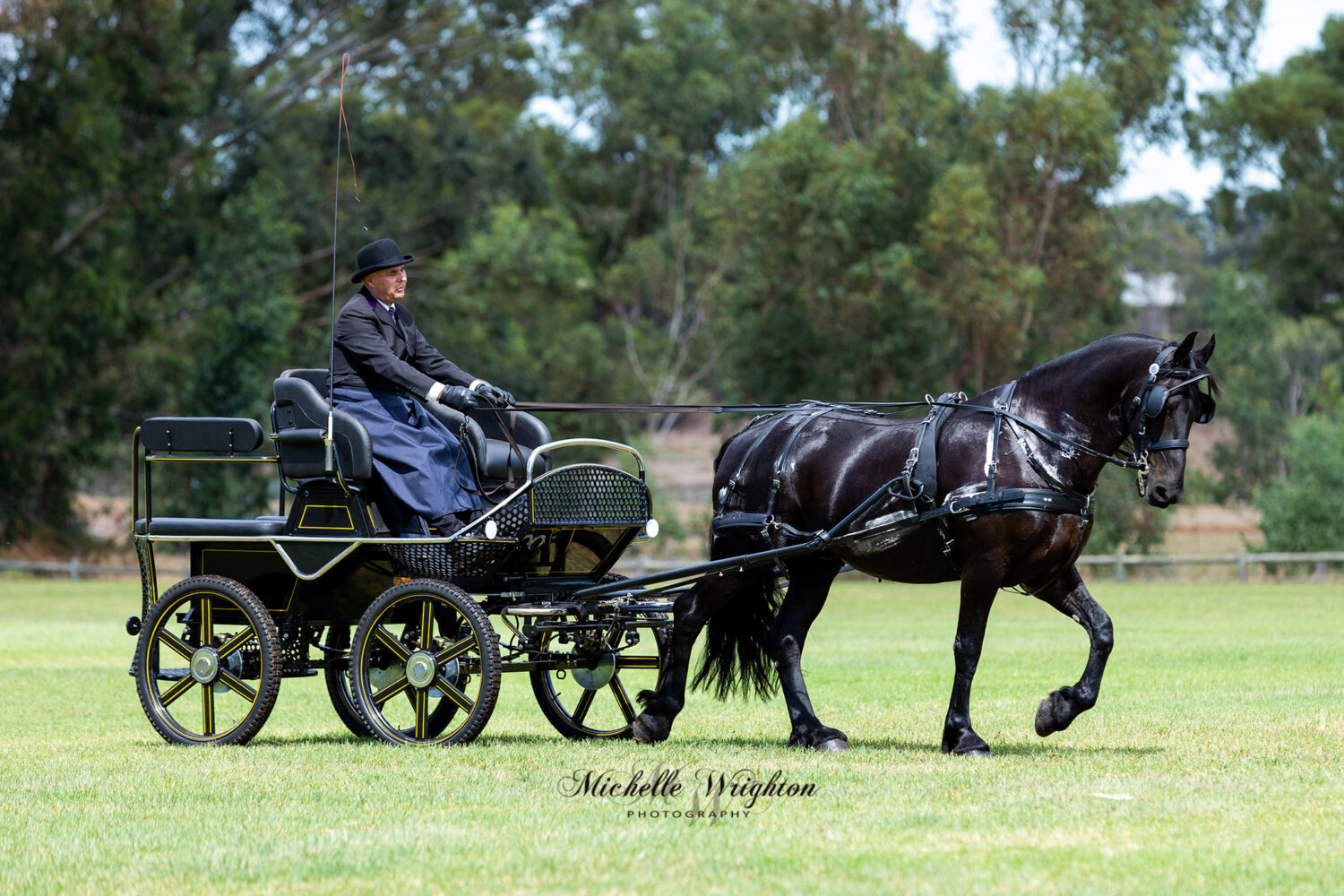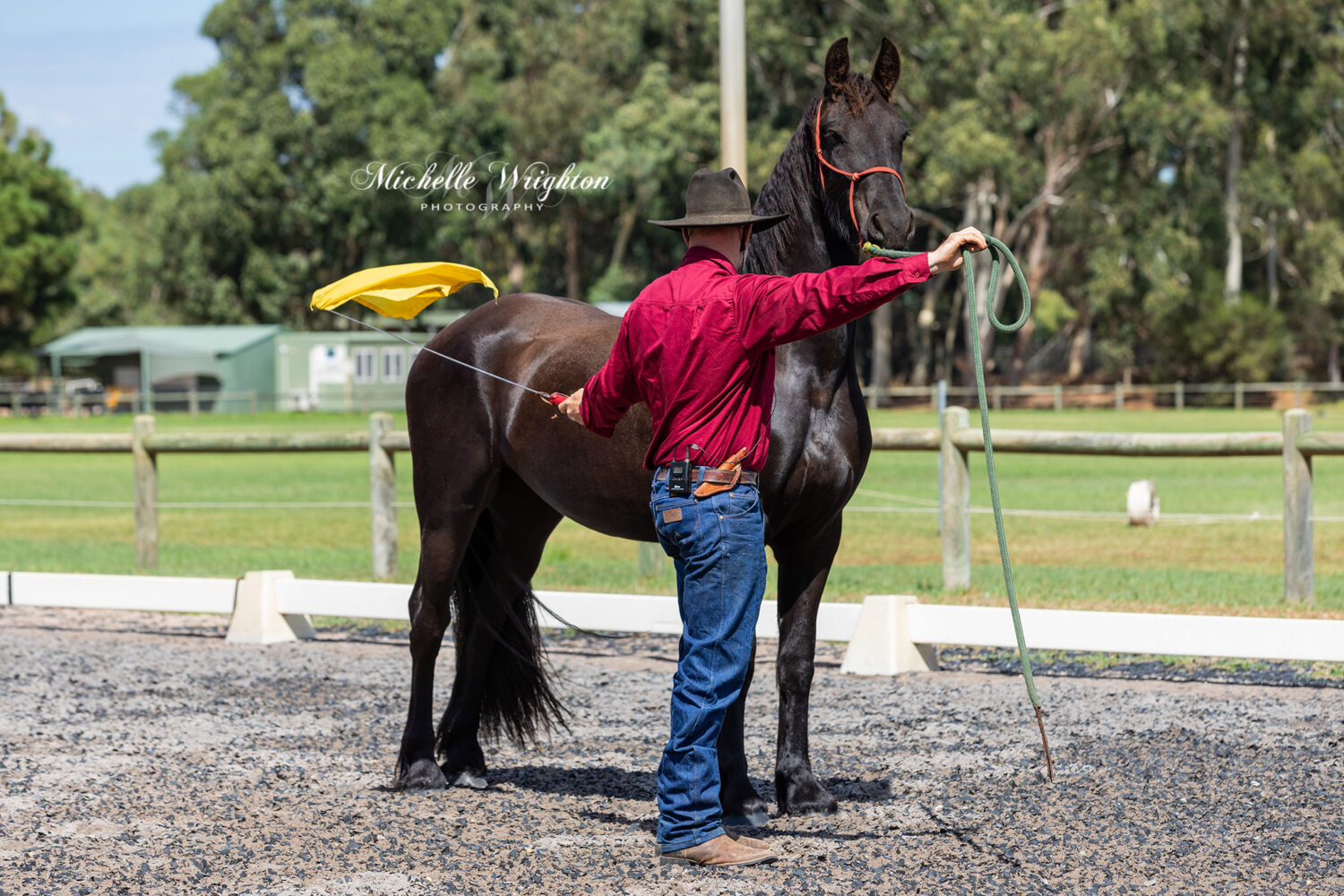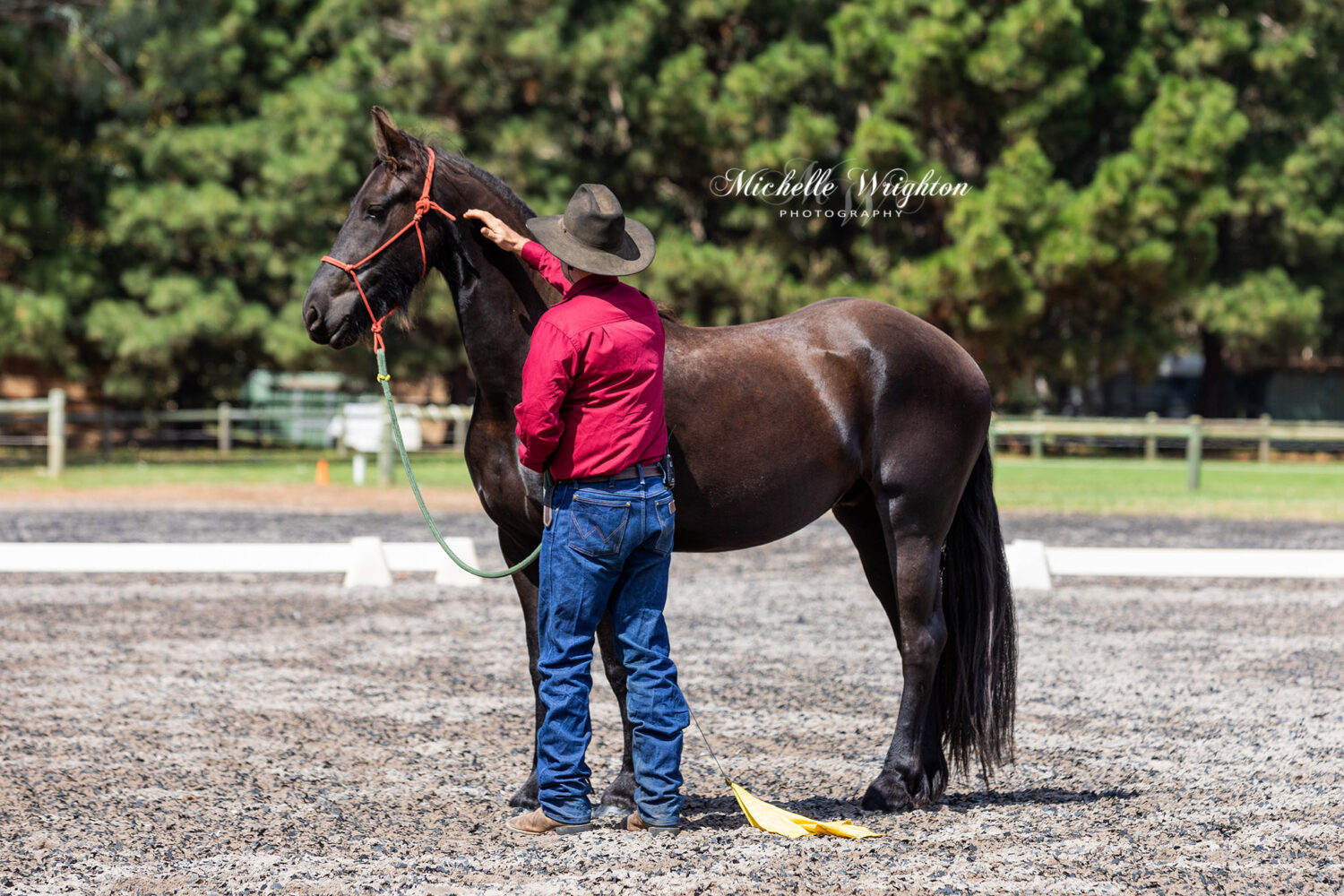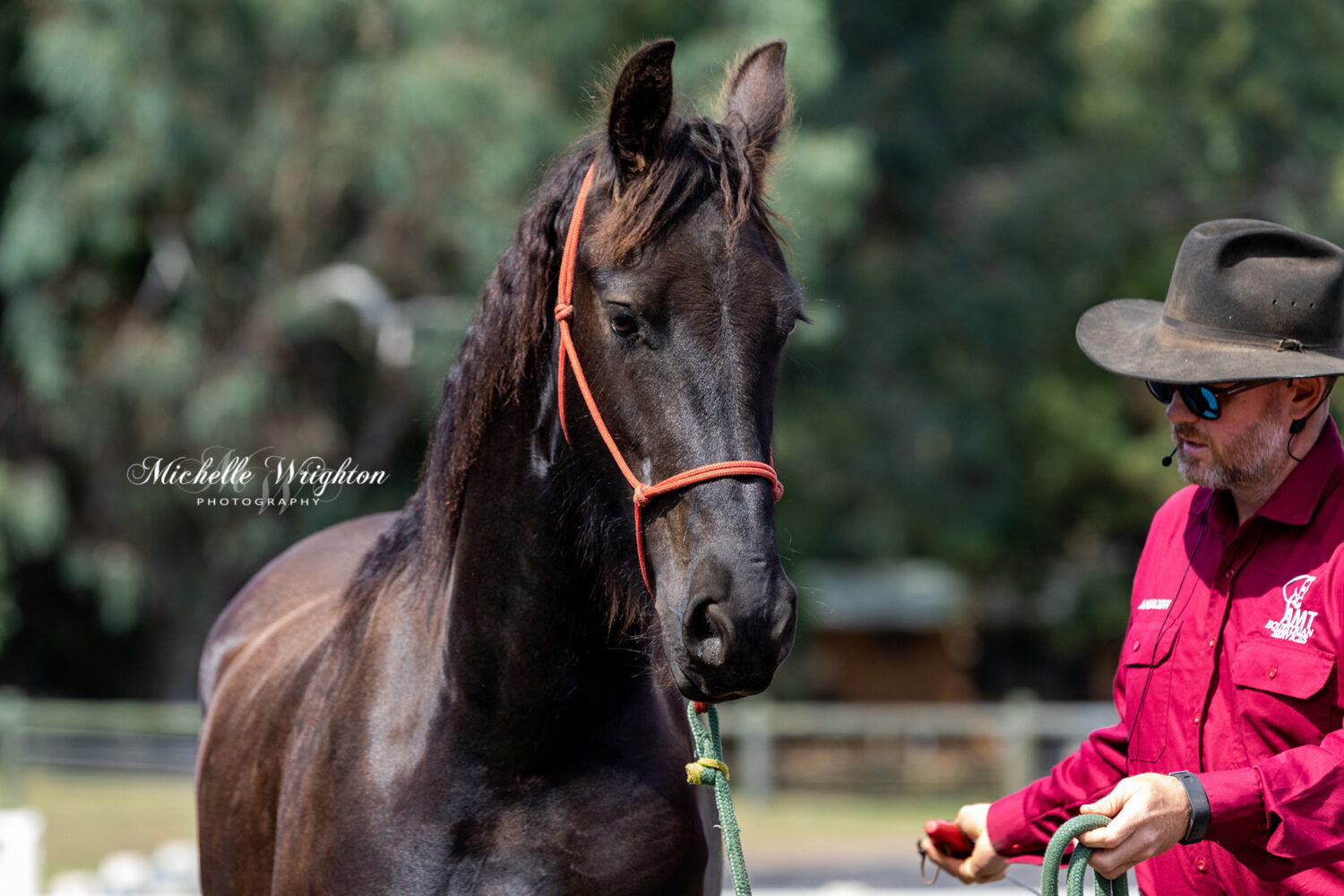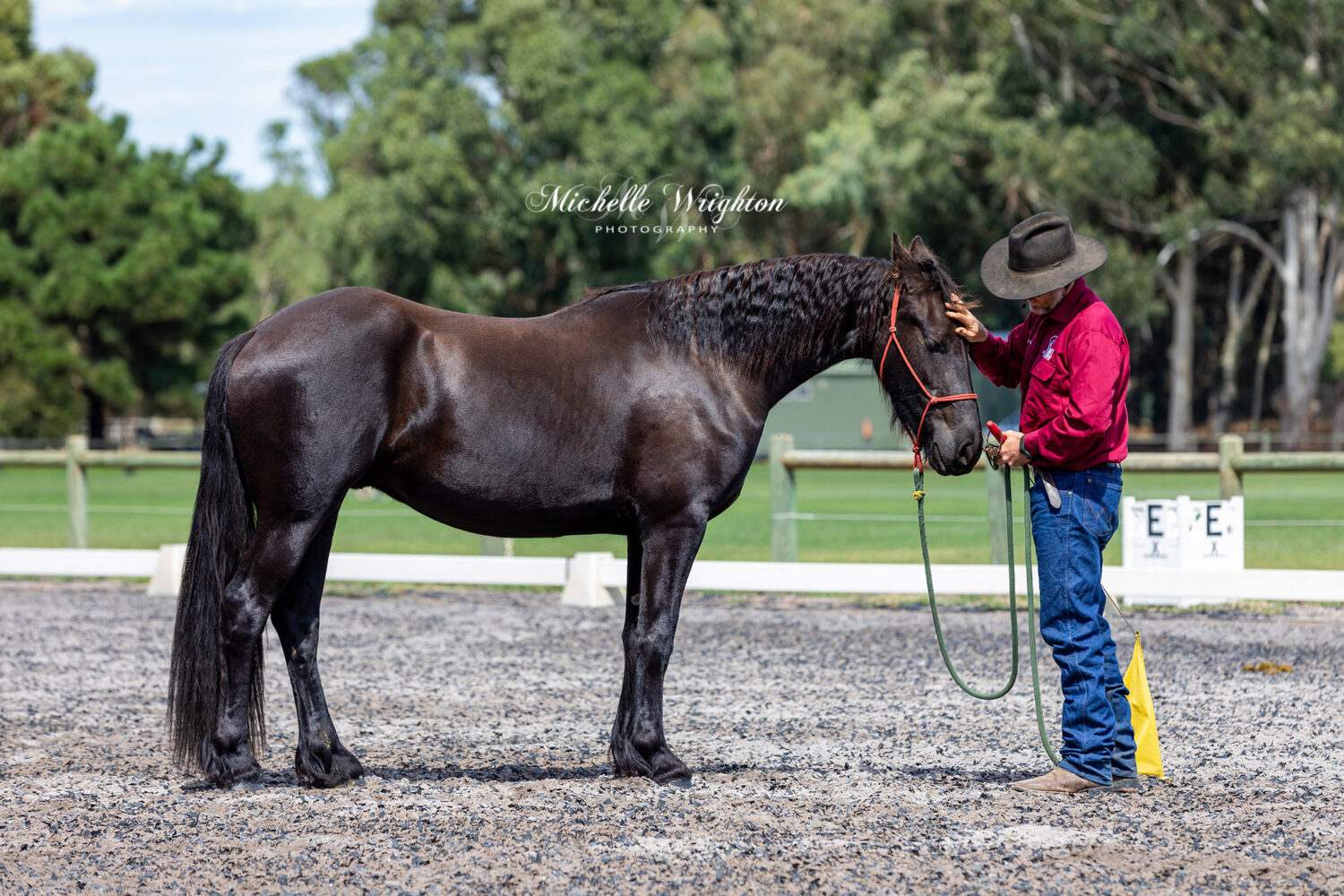 Next on the days agenda was an incredible Freestyle to Music Dressage display by Tashlin Jeffries and the stunning imported mare Fenne S.R. from Kendal Park Friesians in Burekup.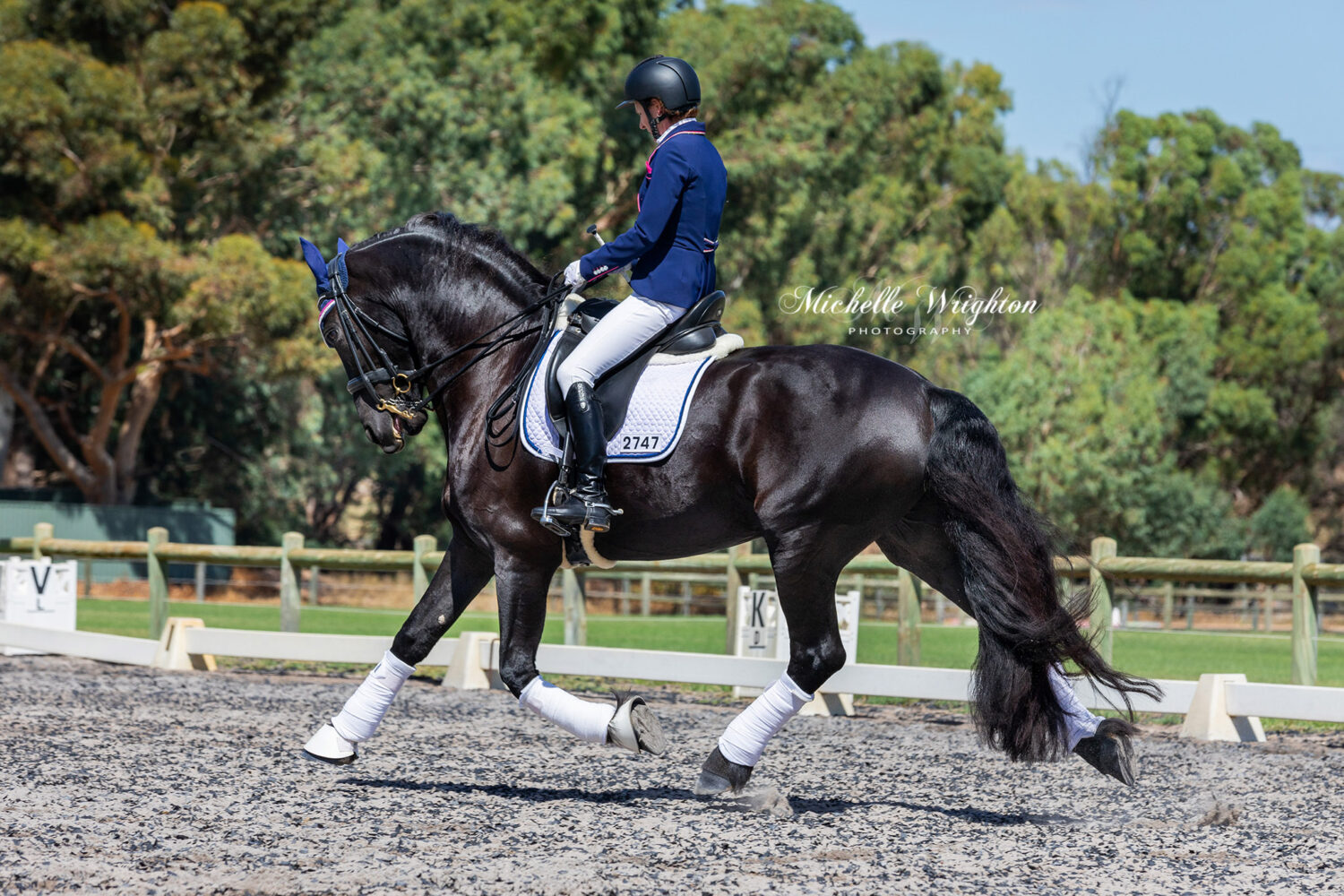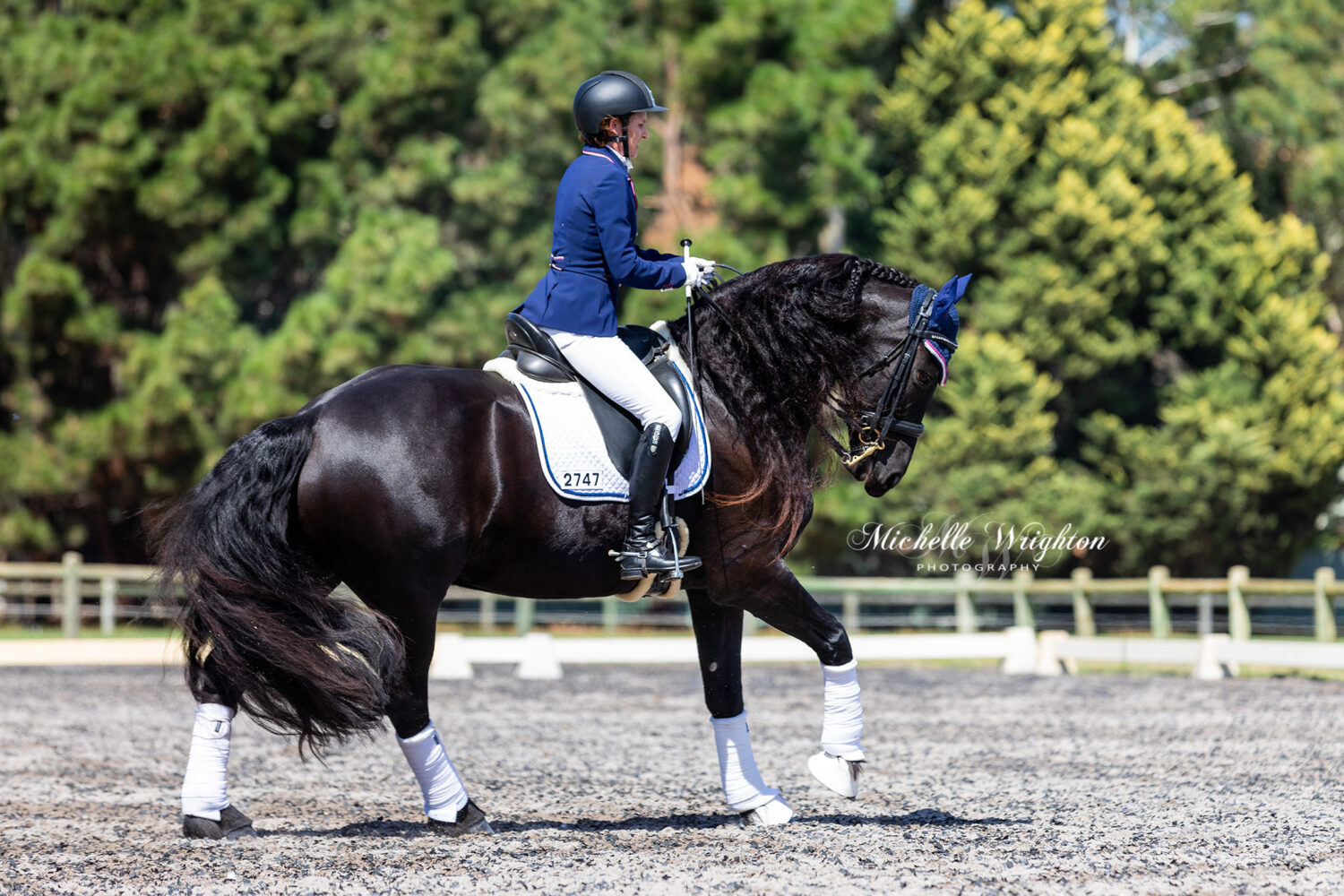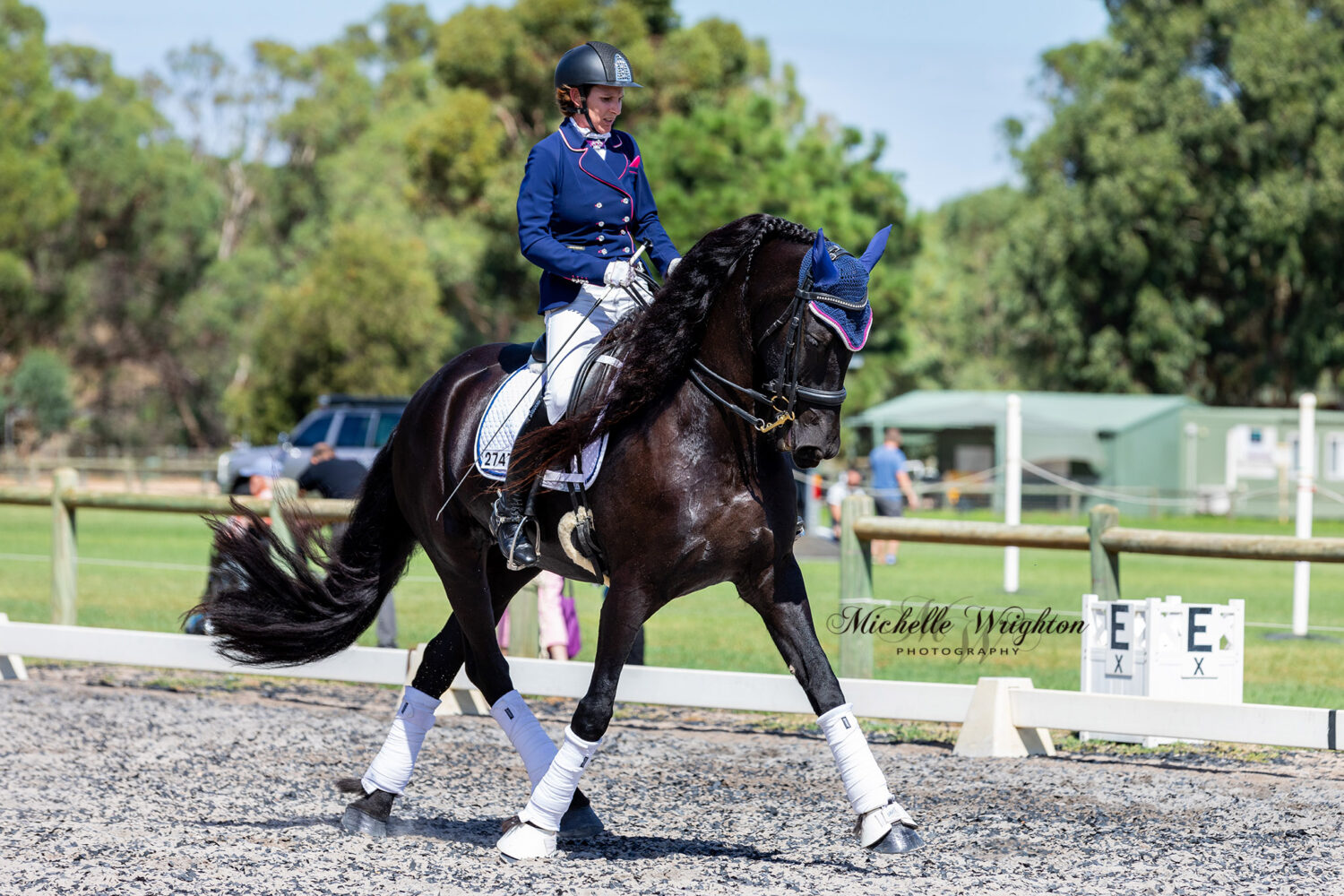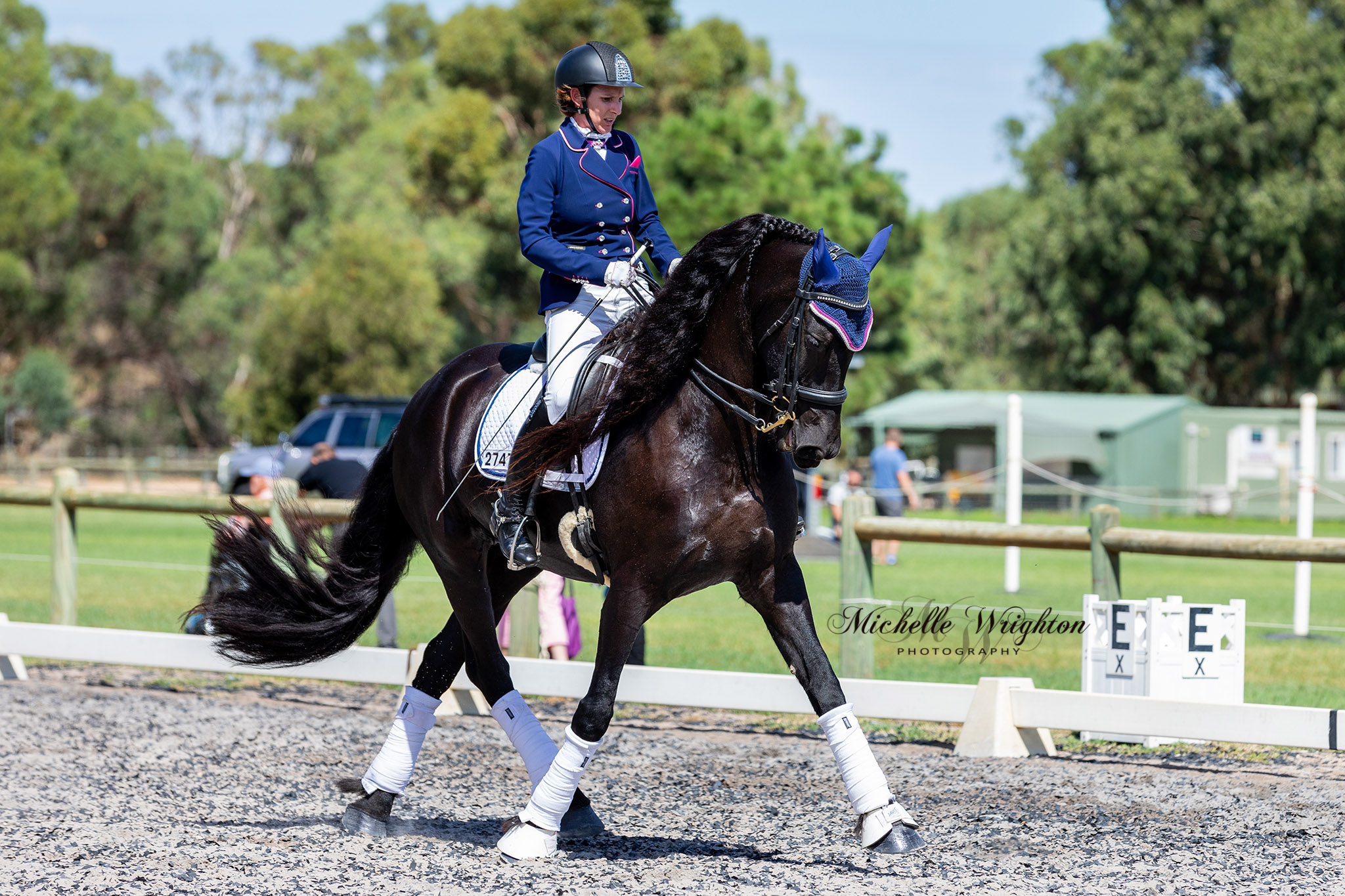 With three horses entered in the ridden IBOP Performance test, the judging of the WA Keuring commenced with Maserati followed by the beautiful Tzar who I photographed last year scoring 63 and then the expressive mare So Special KP.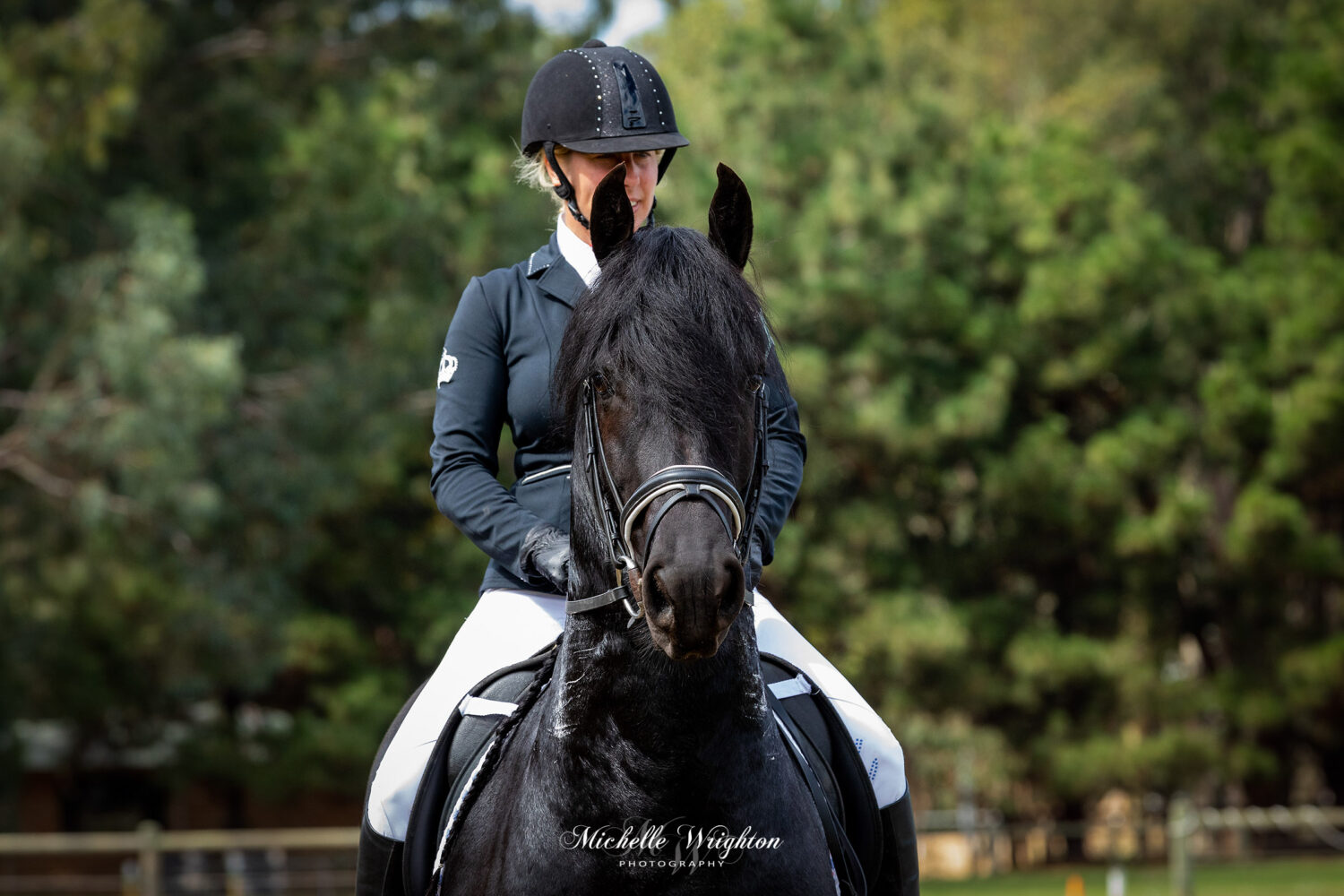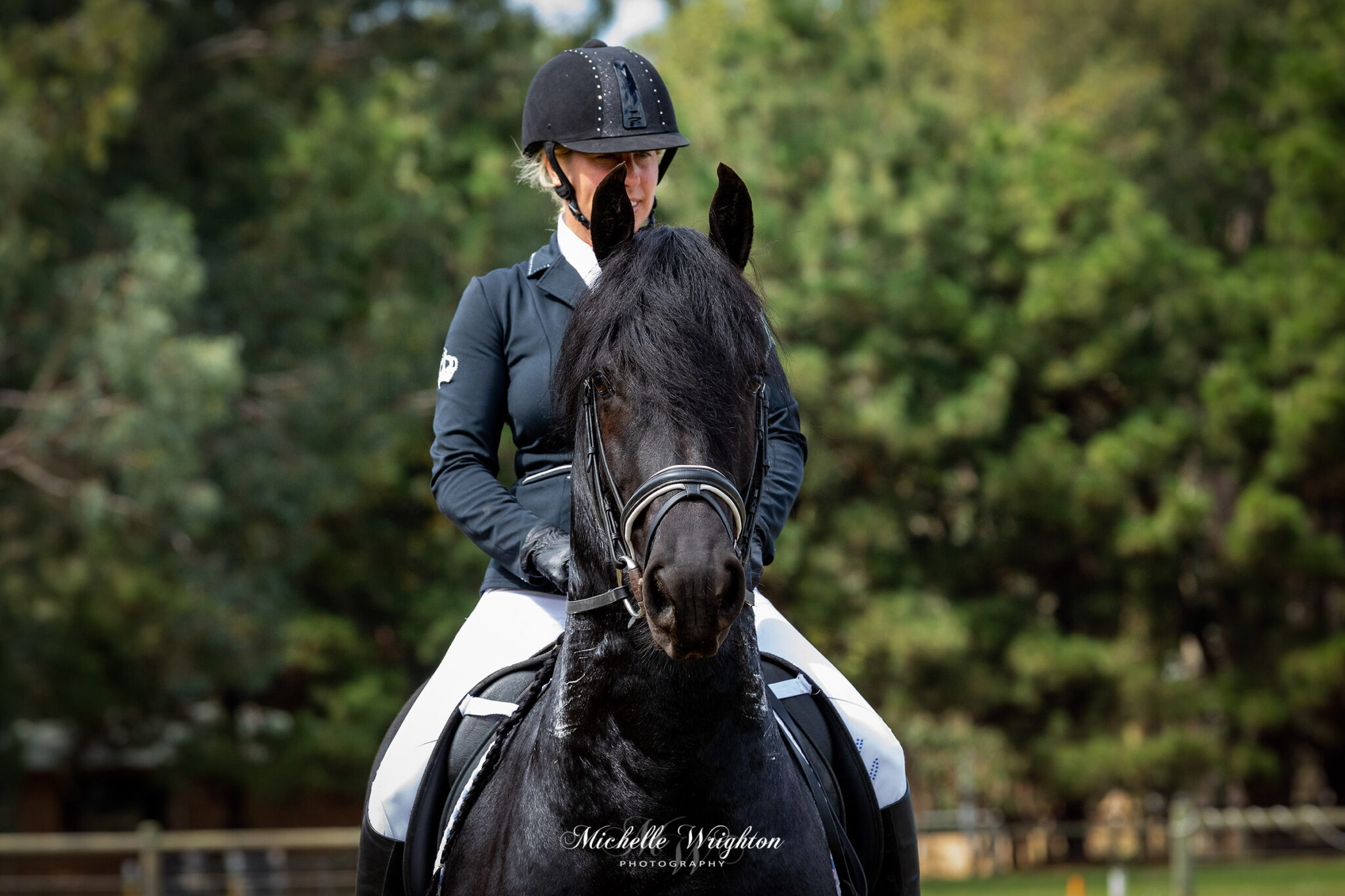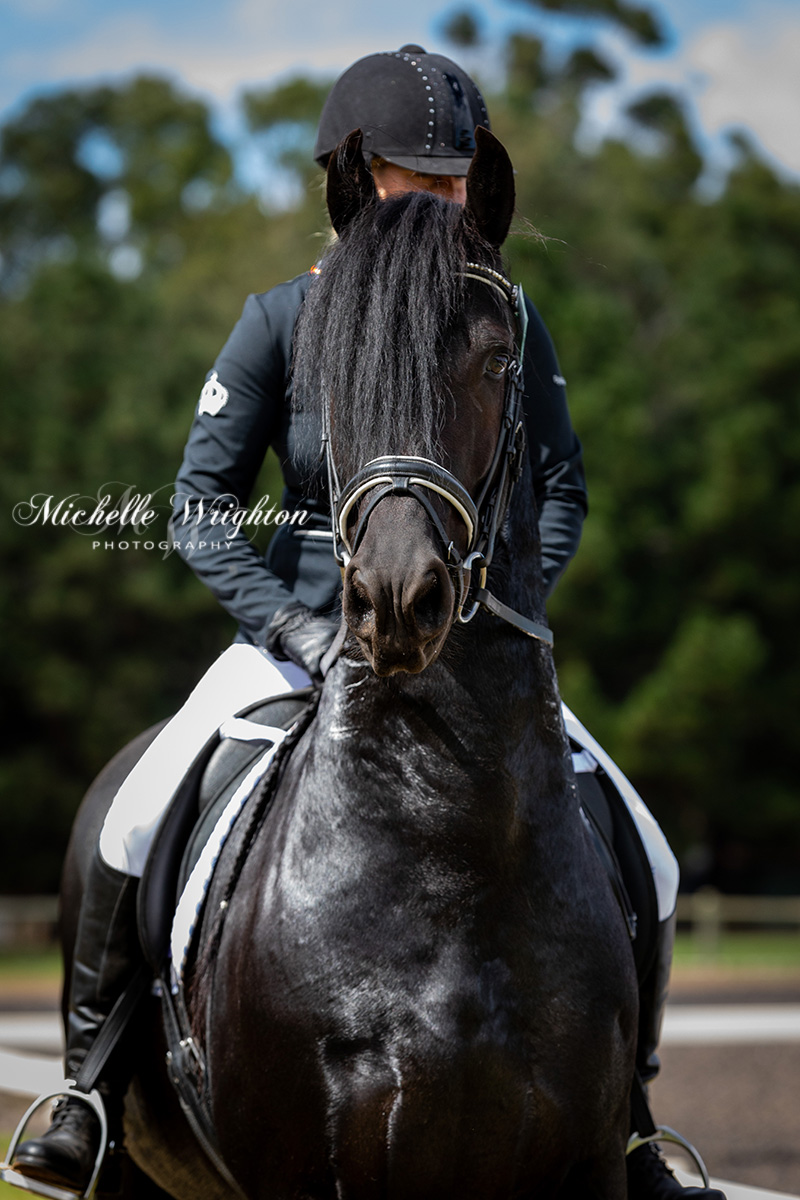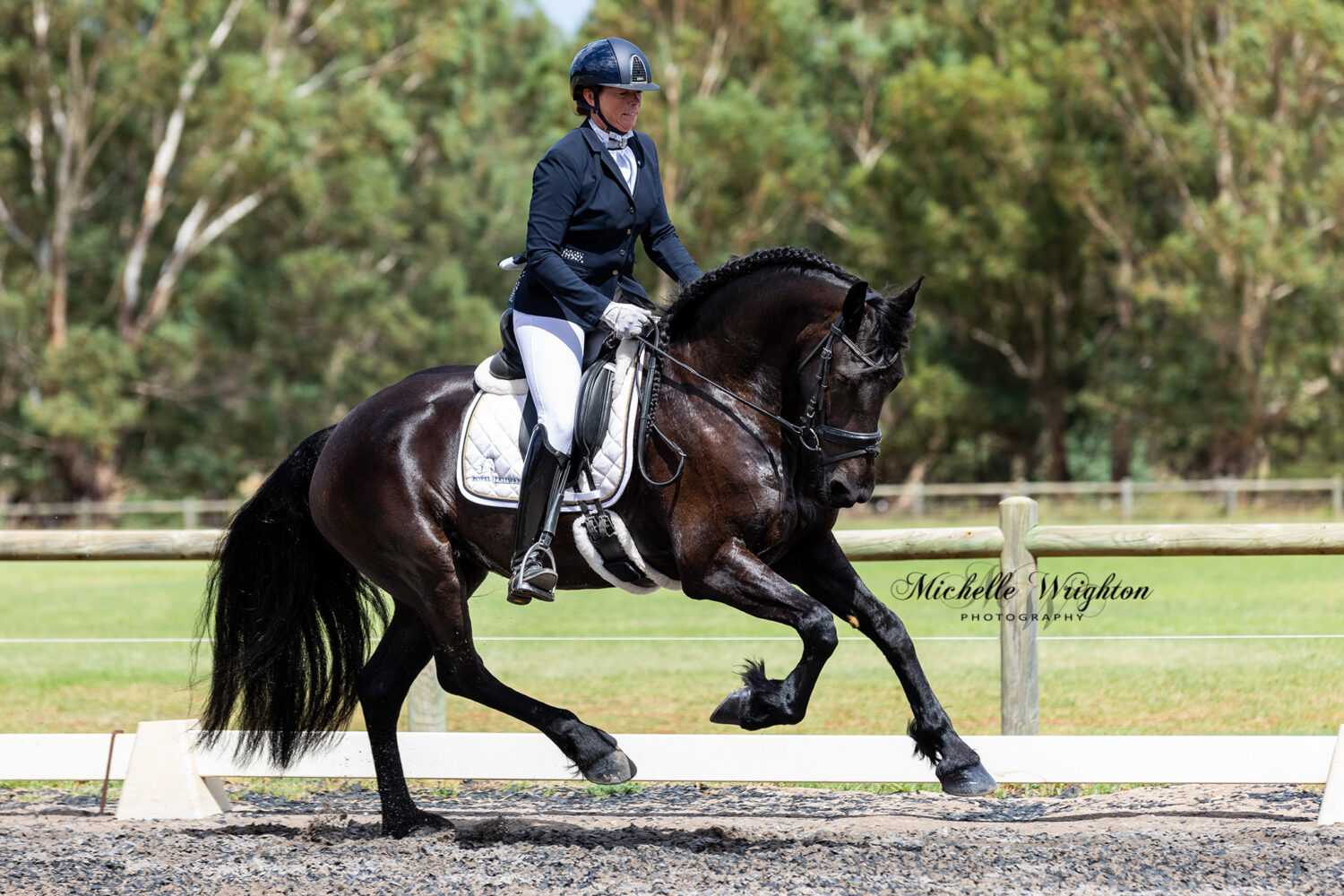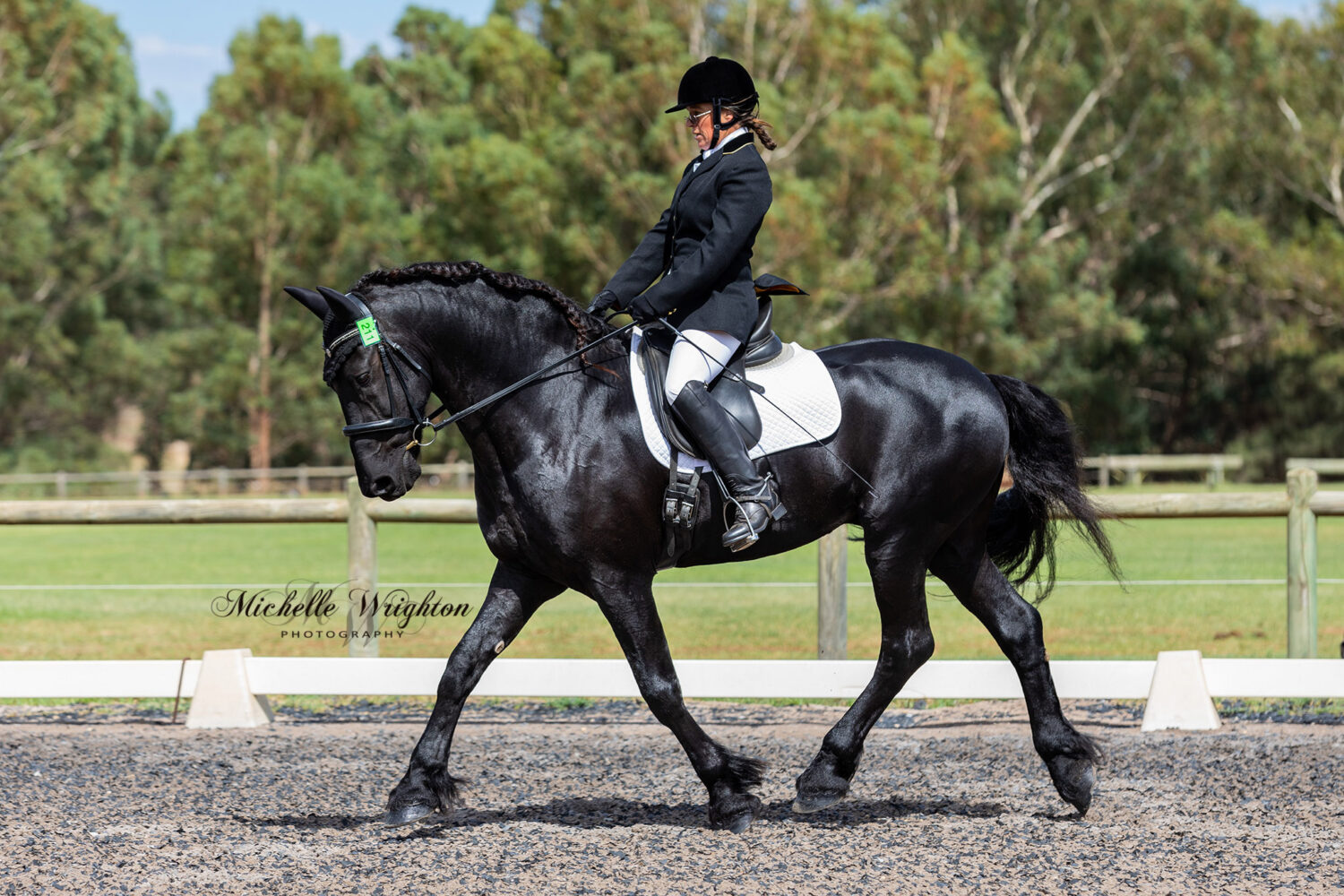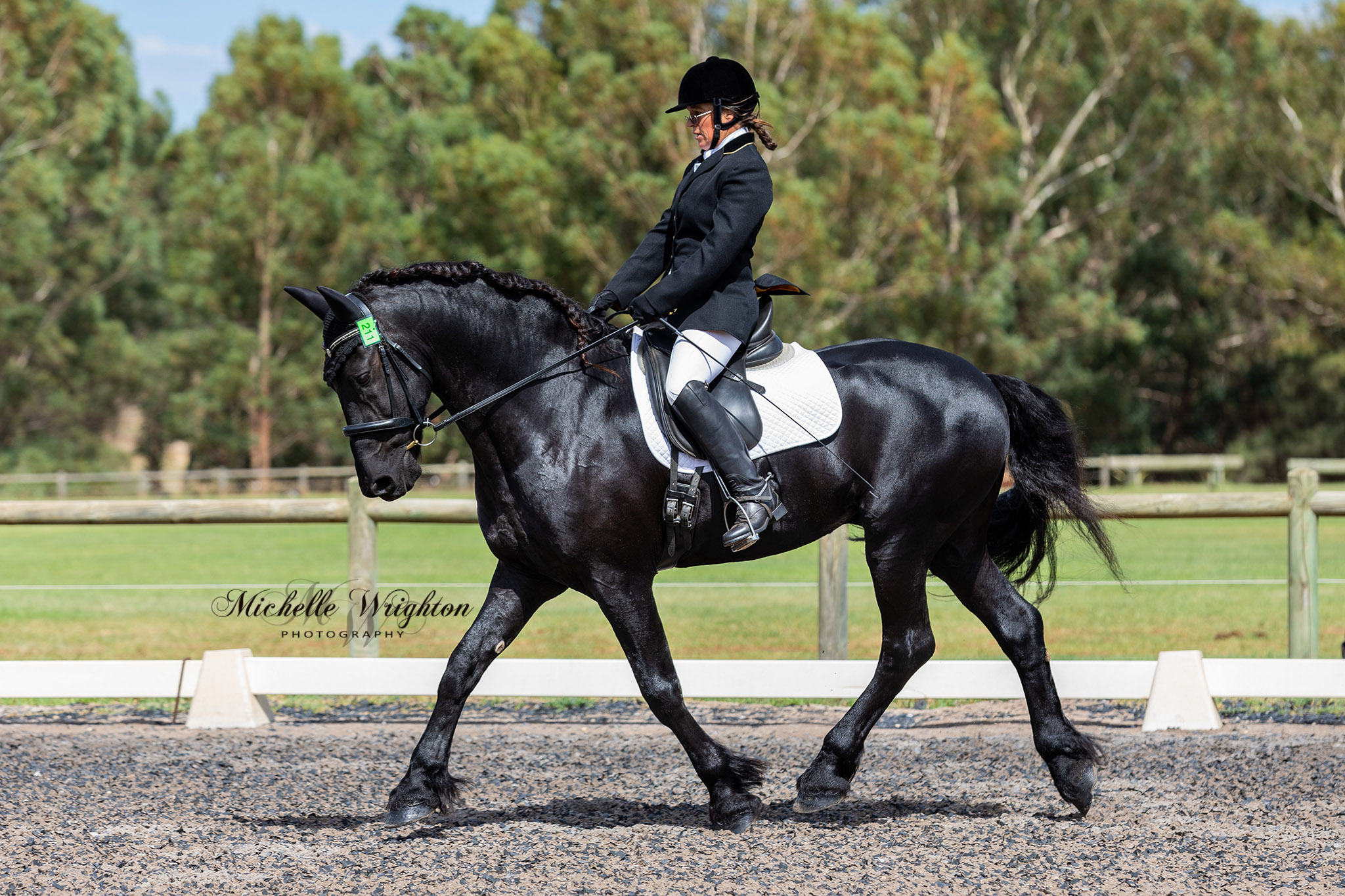 The in hand section of the assessment was very interesting, with the conformation assessment followed by a prescribed triangle pattern each horse run out by an official runner and chaser. The temperature by this time in typical Aussie fashion had soared making it hard for both men who still managed to do a great job keeping each horse moving at an even steady pace.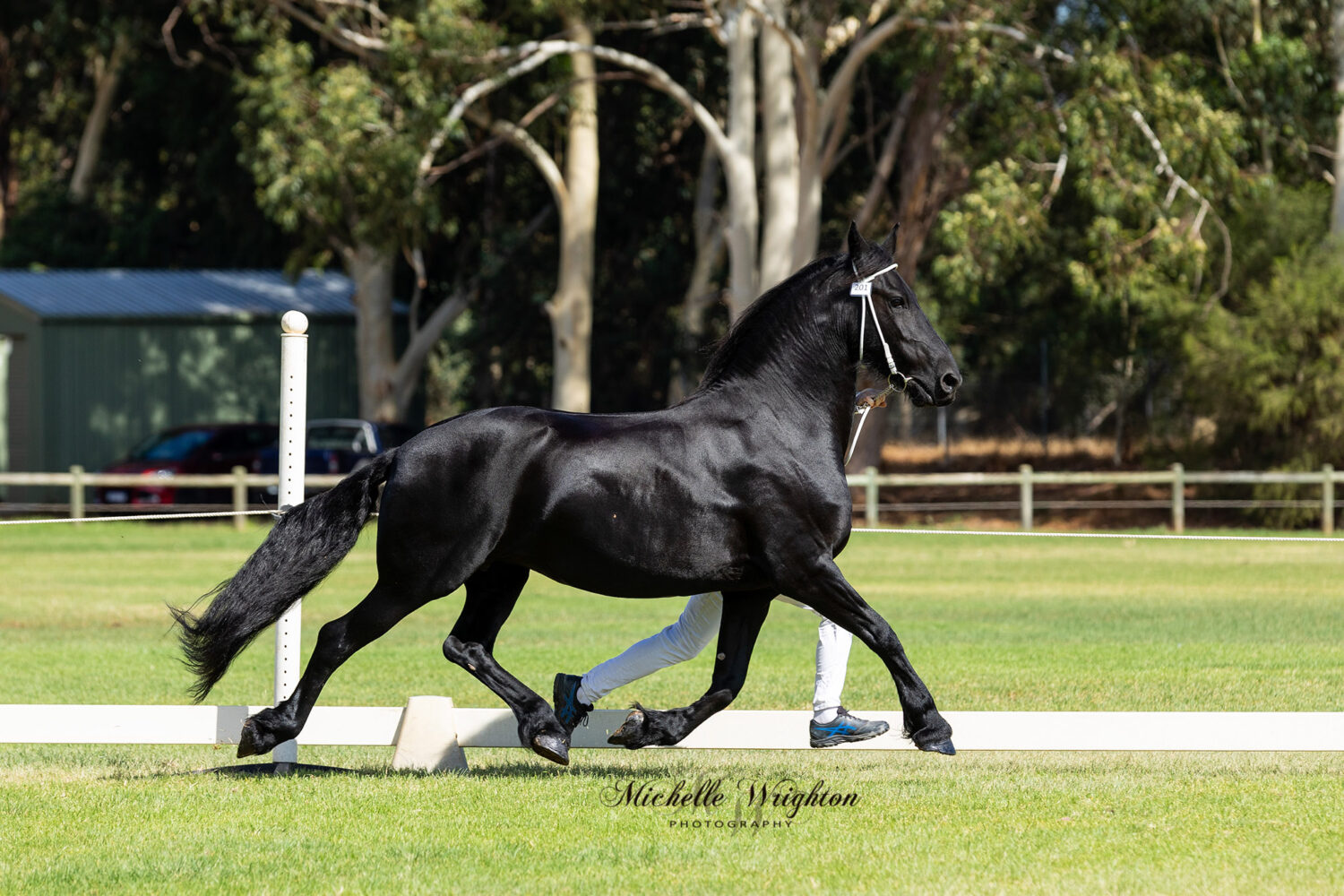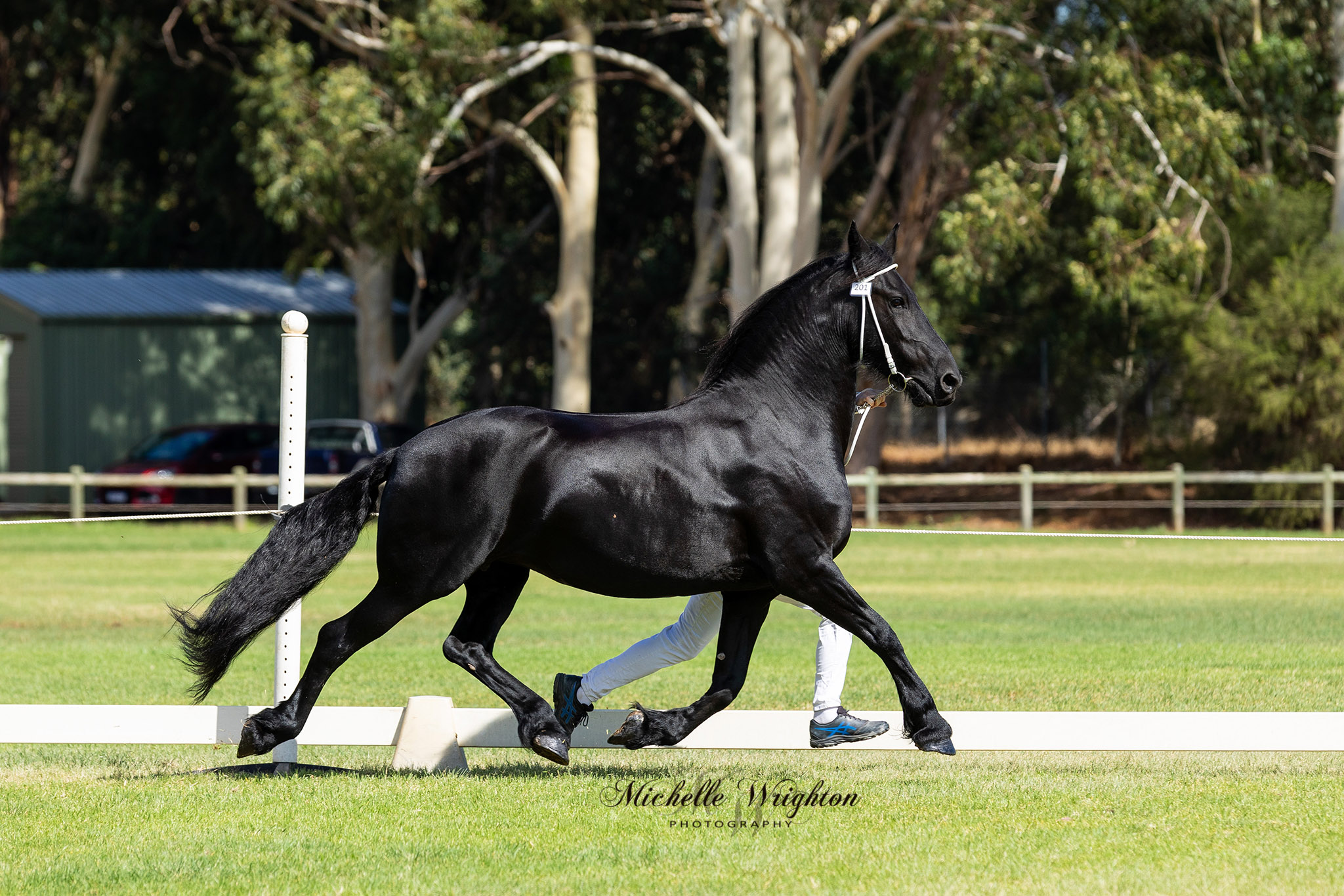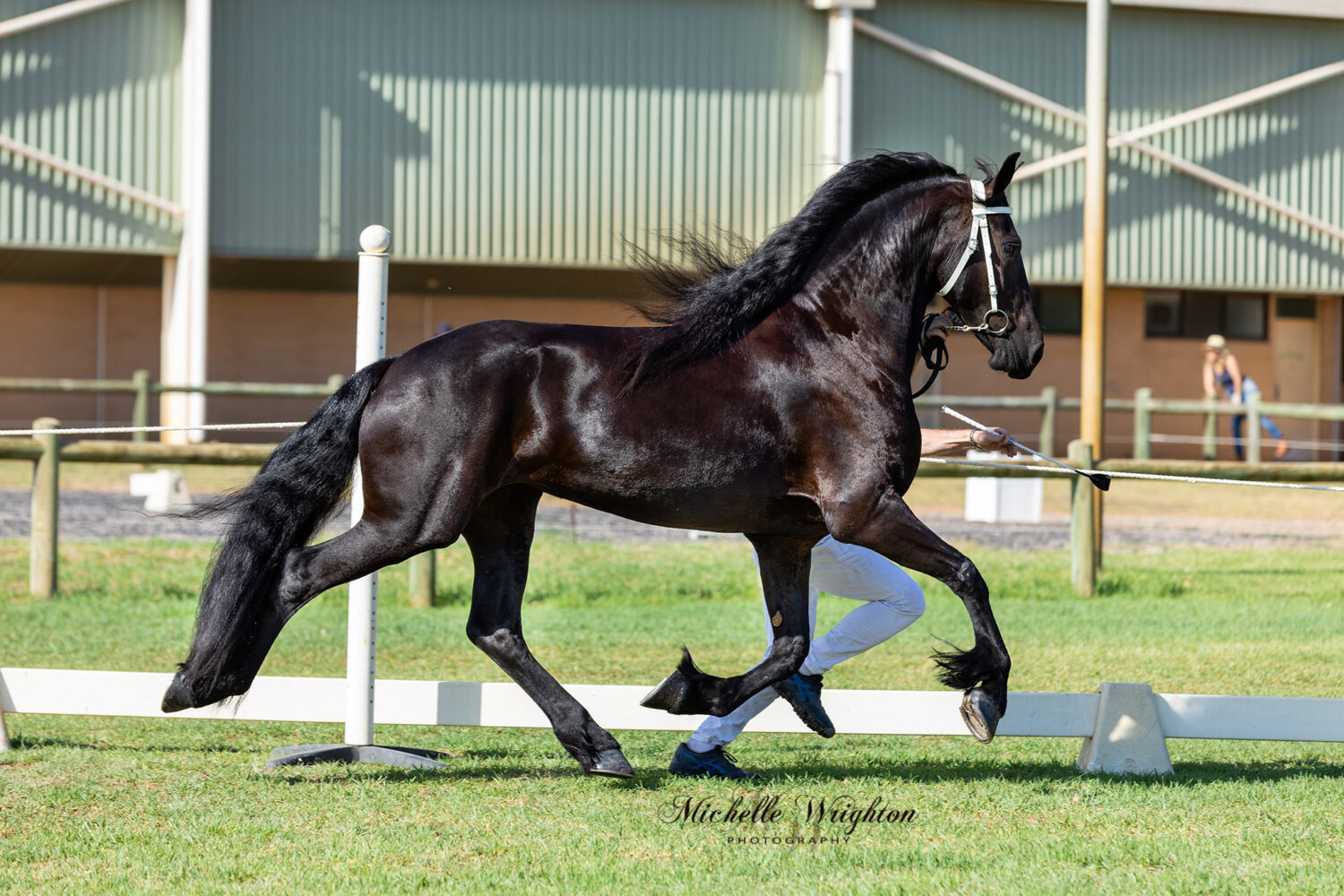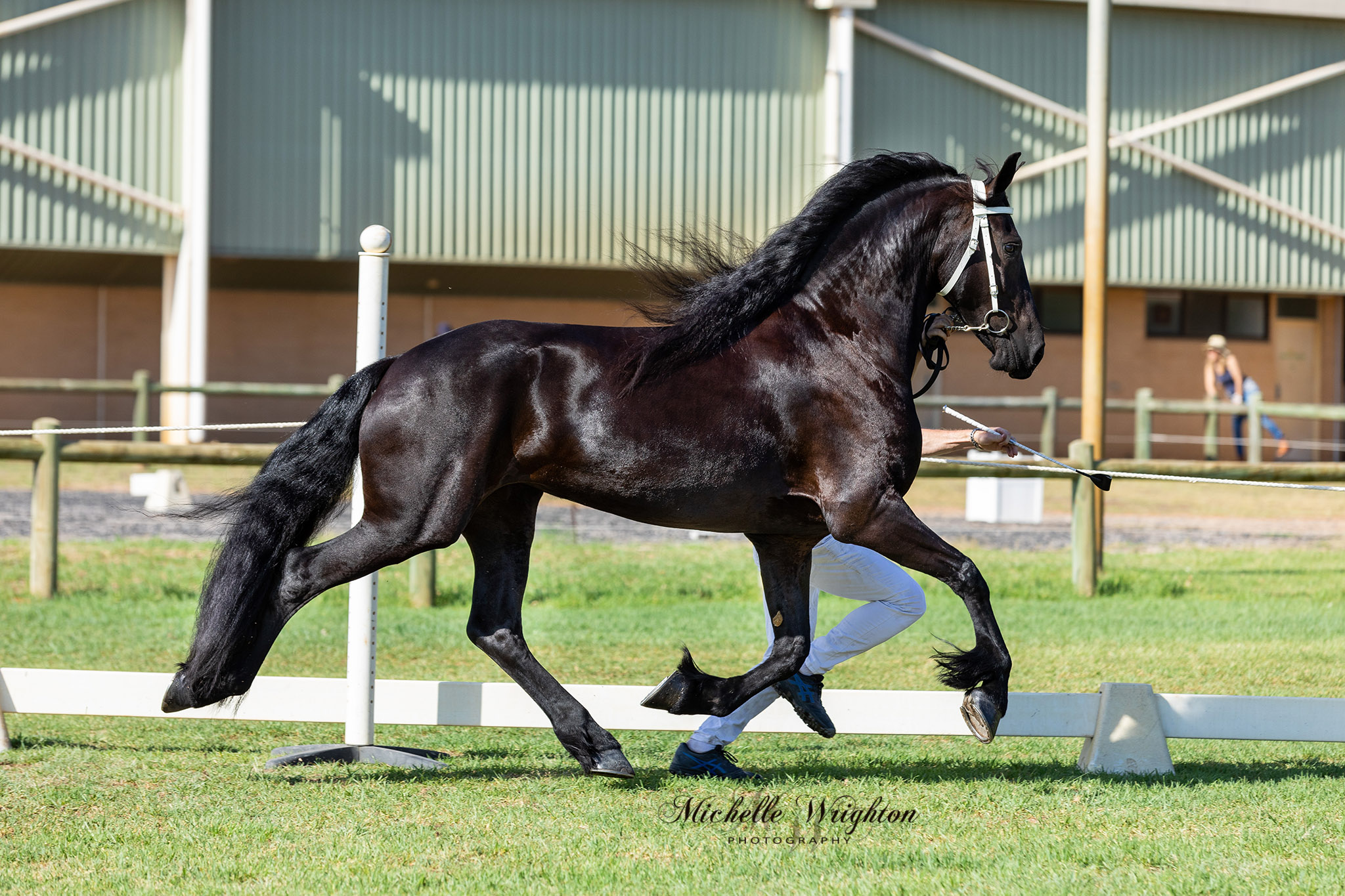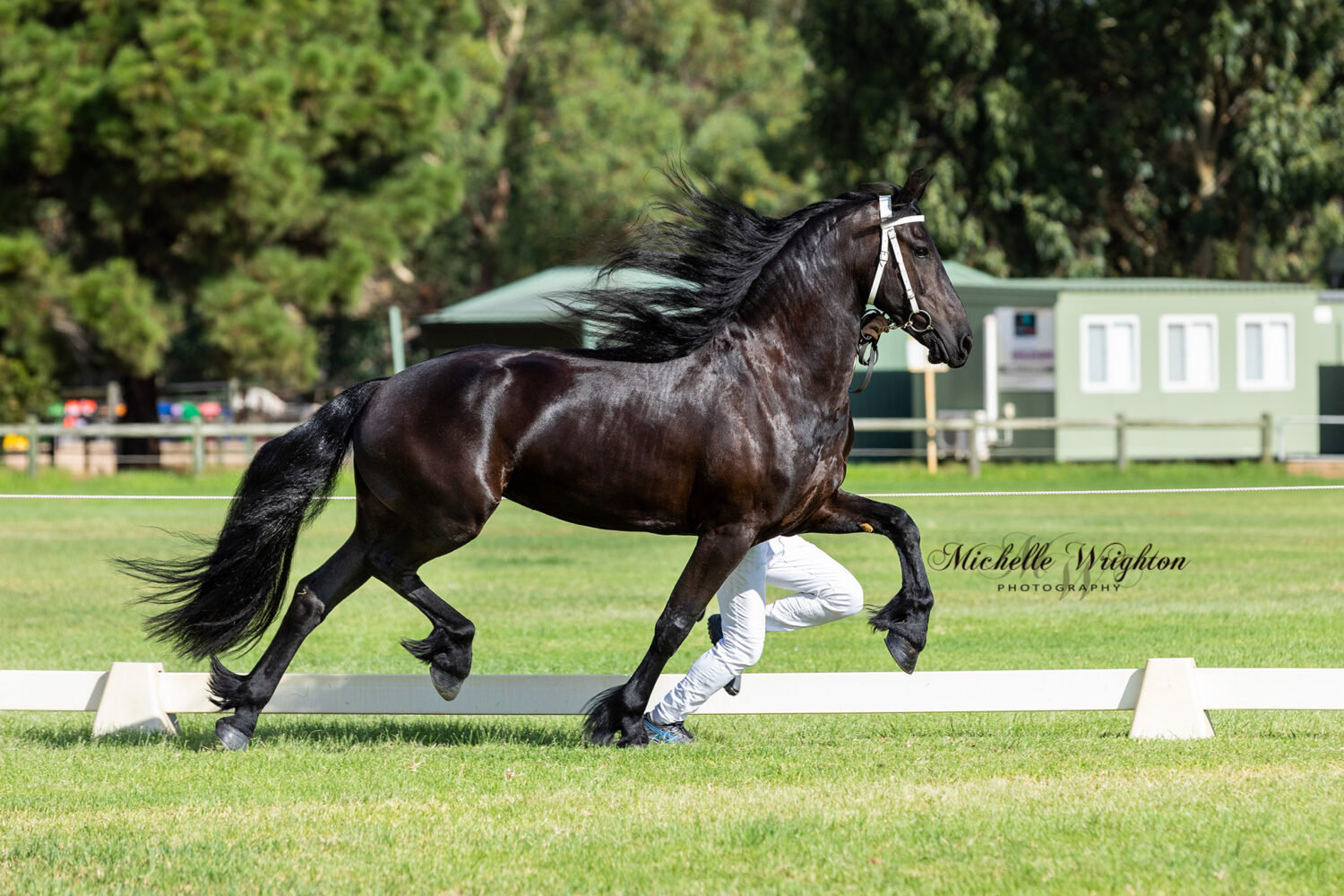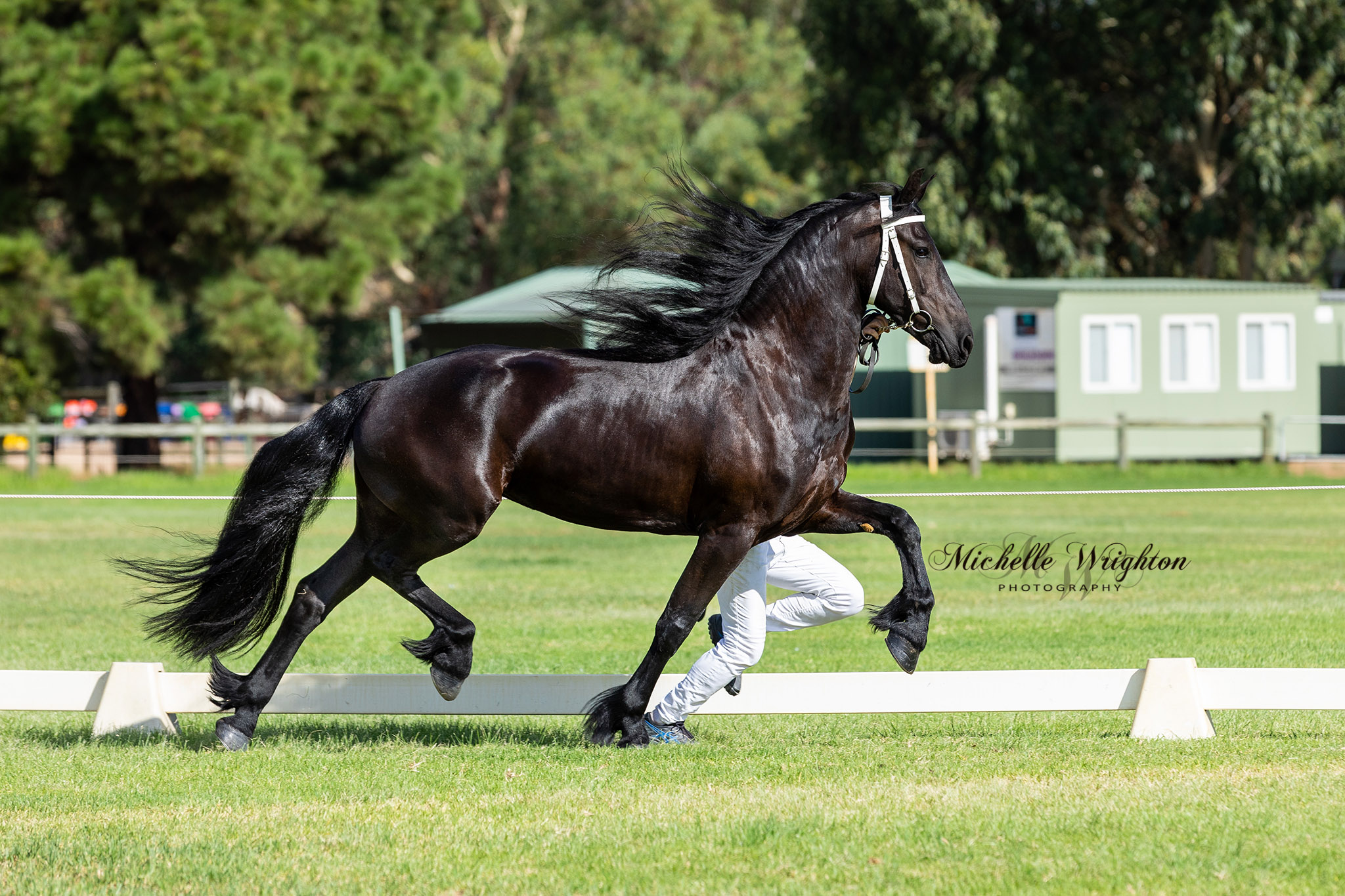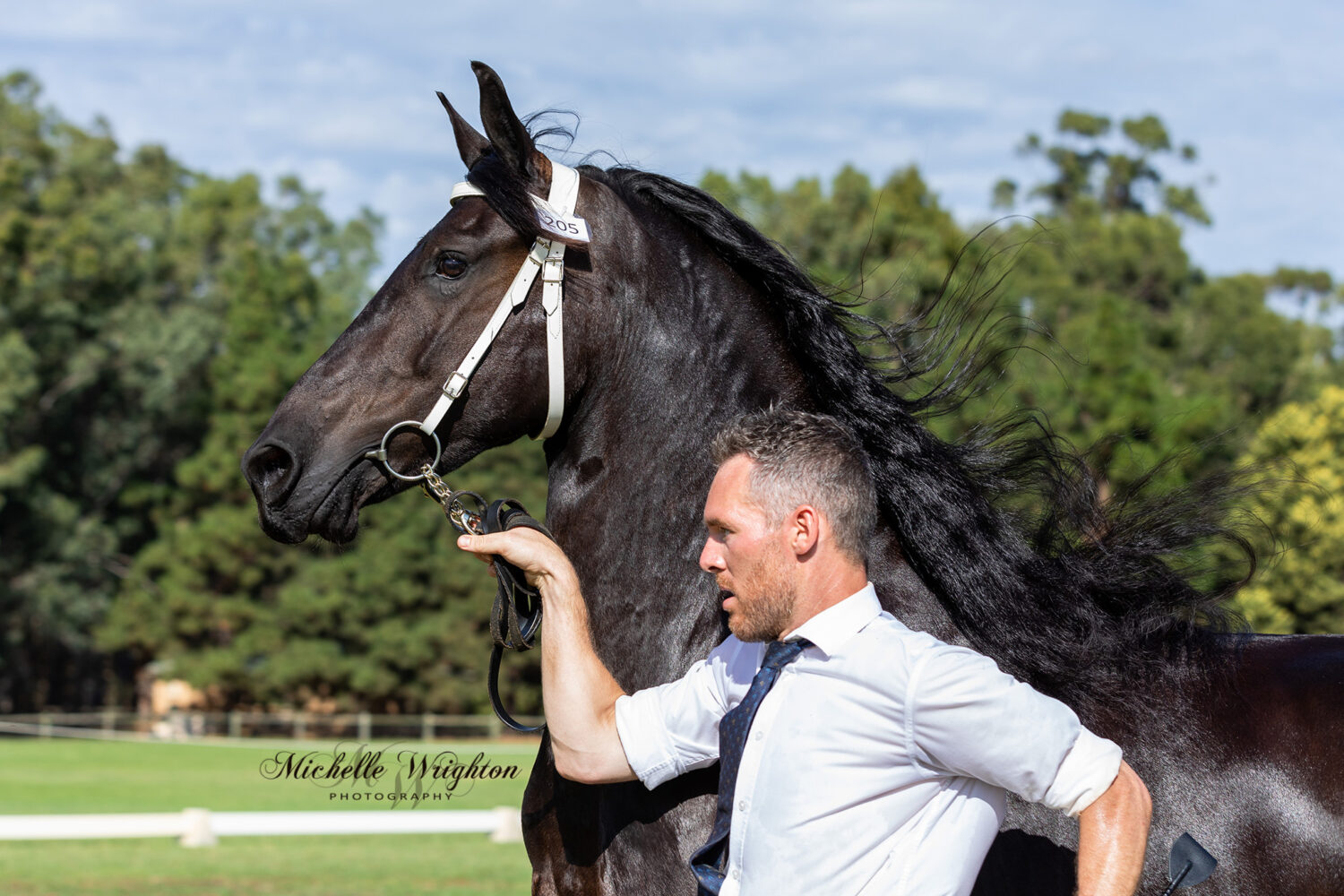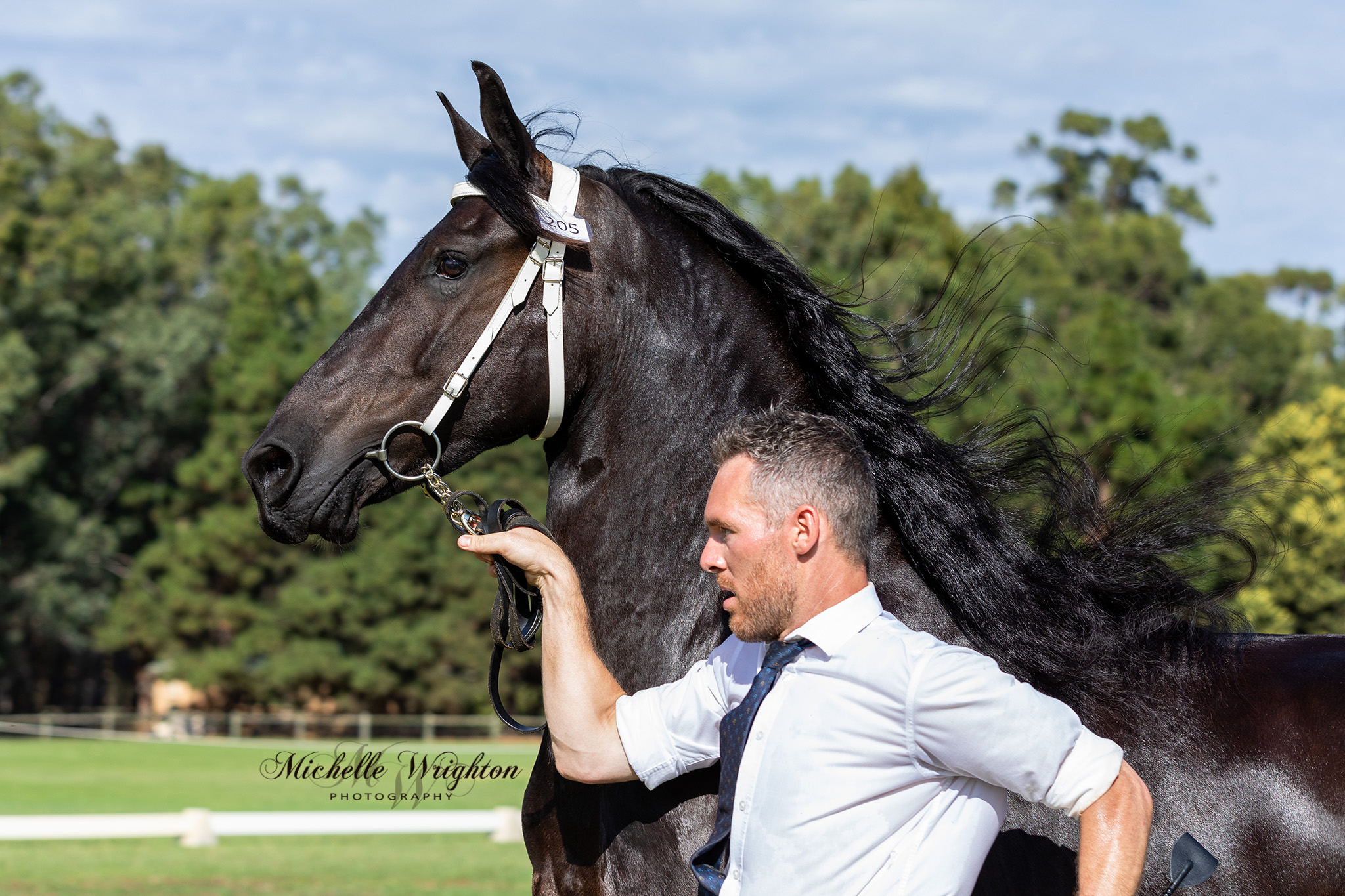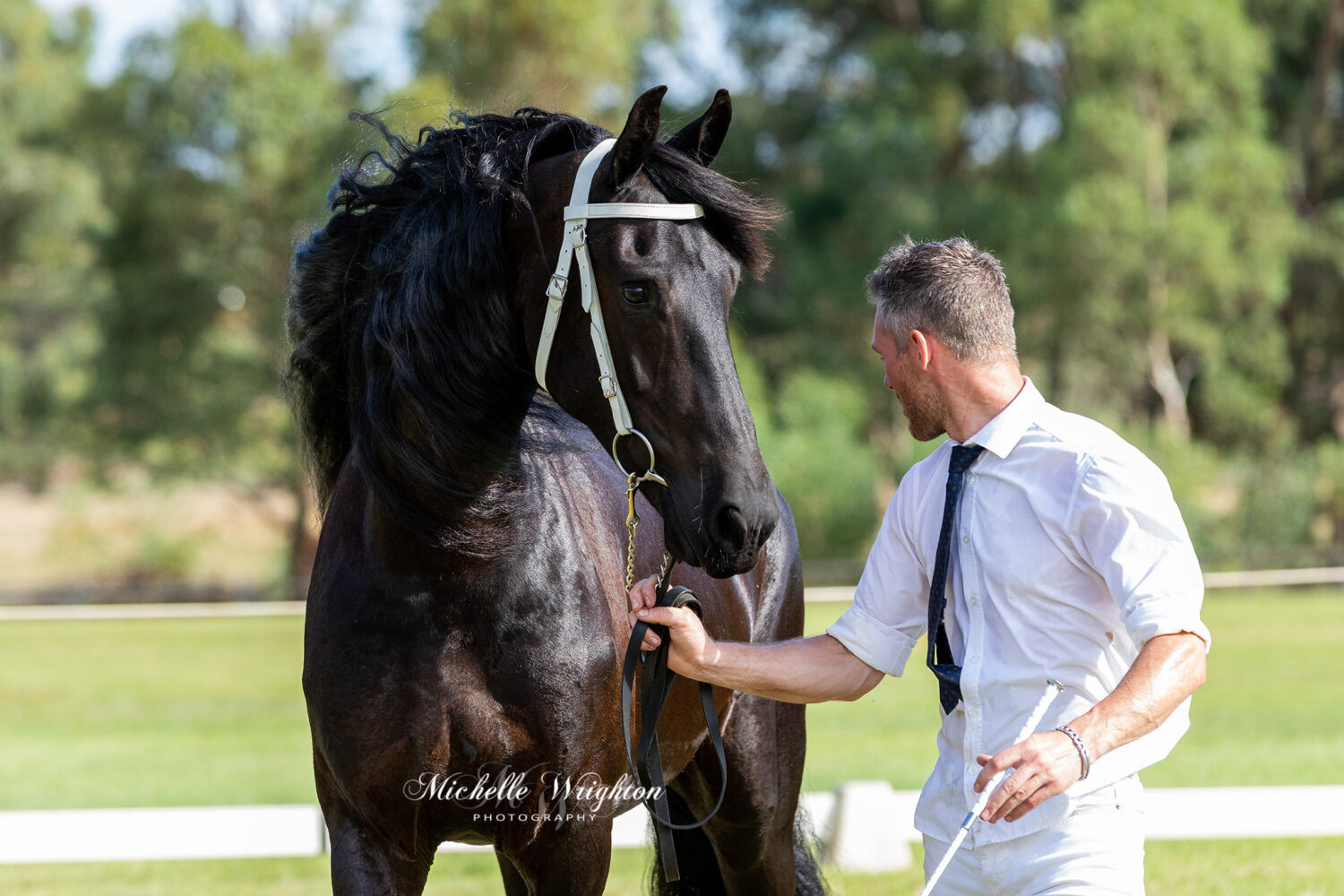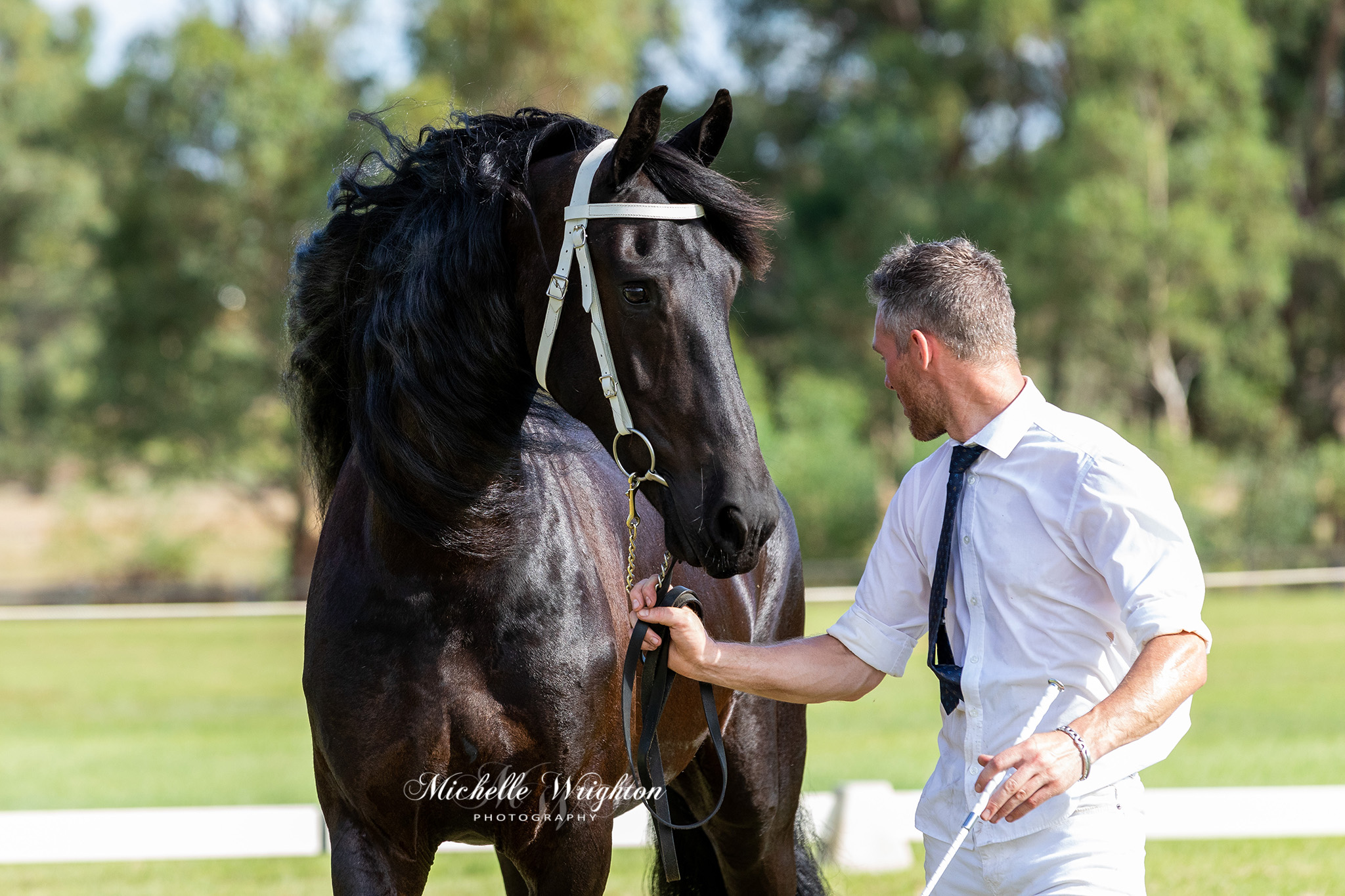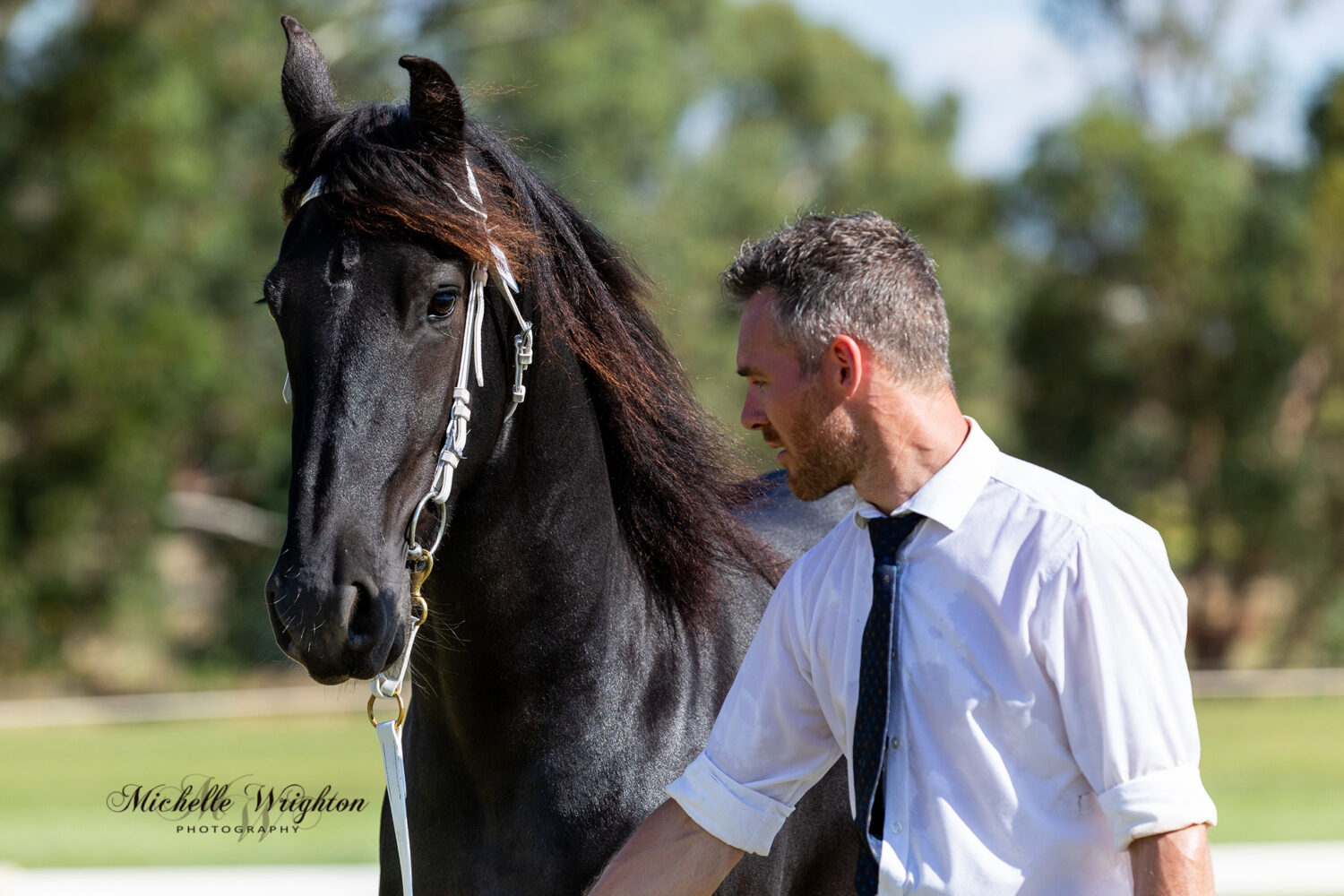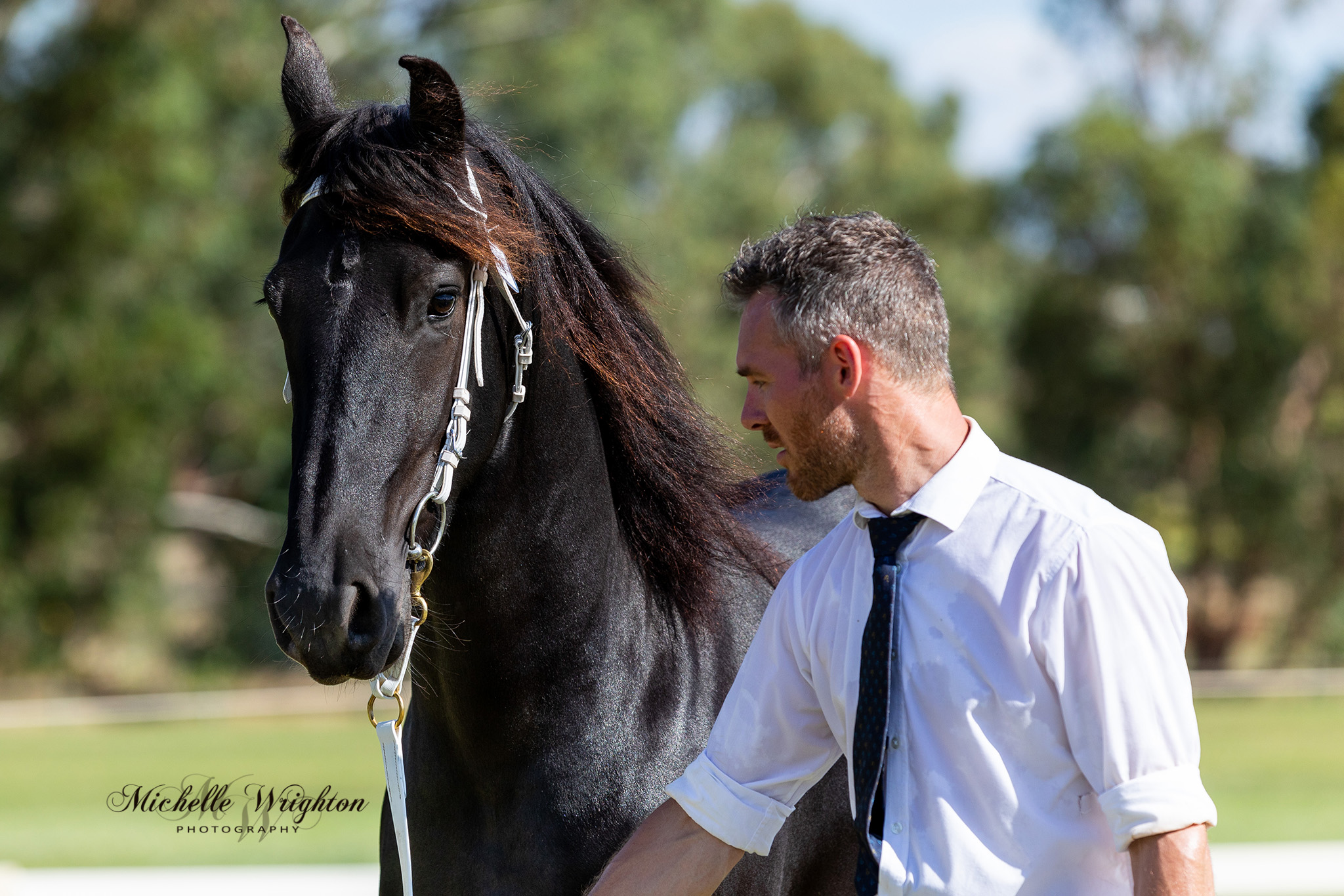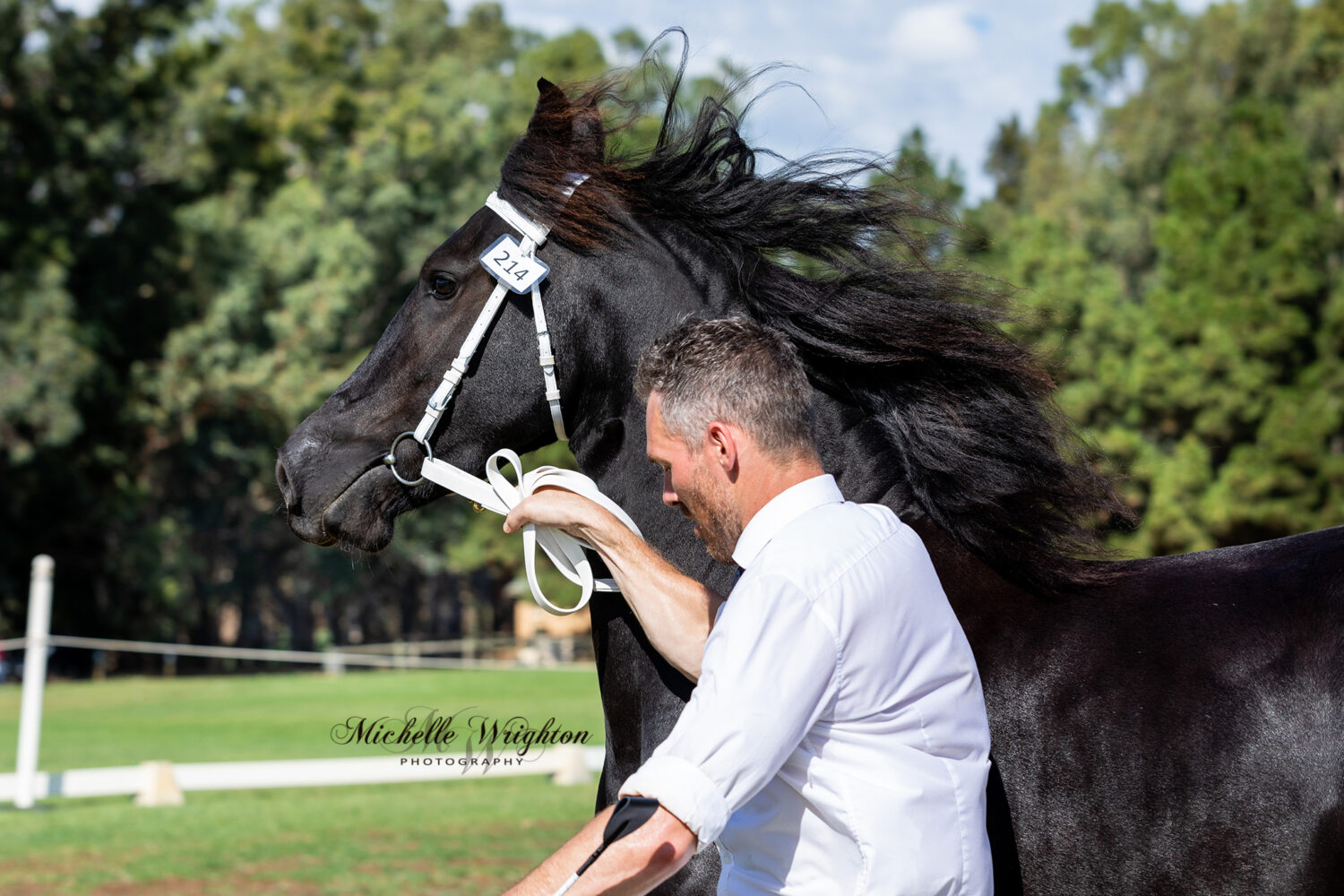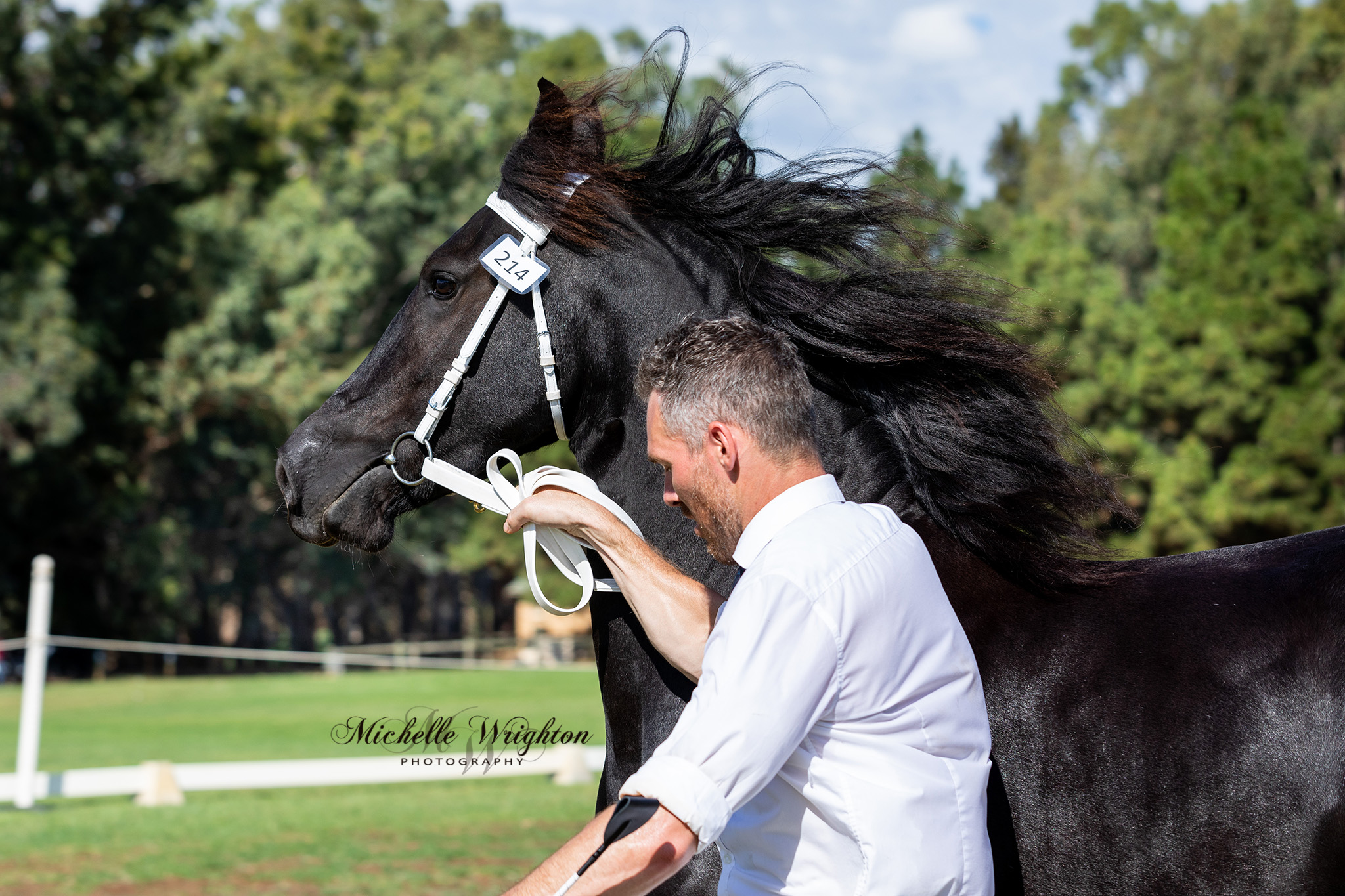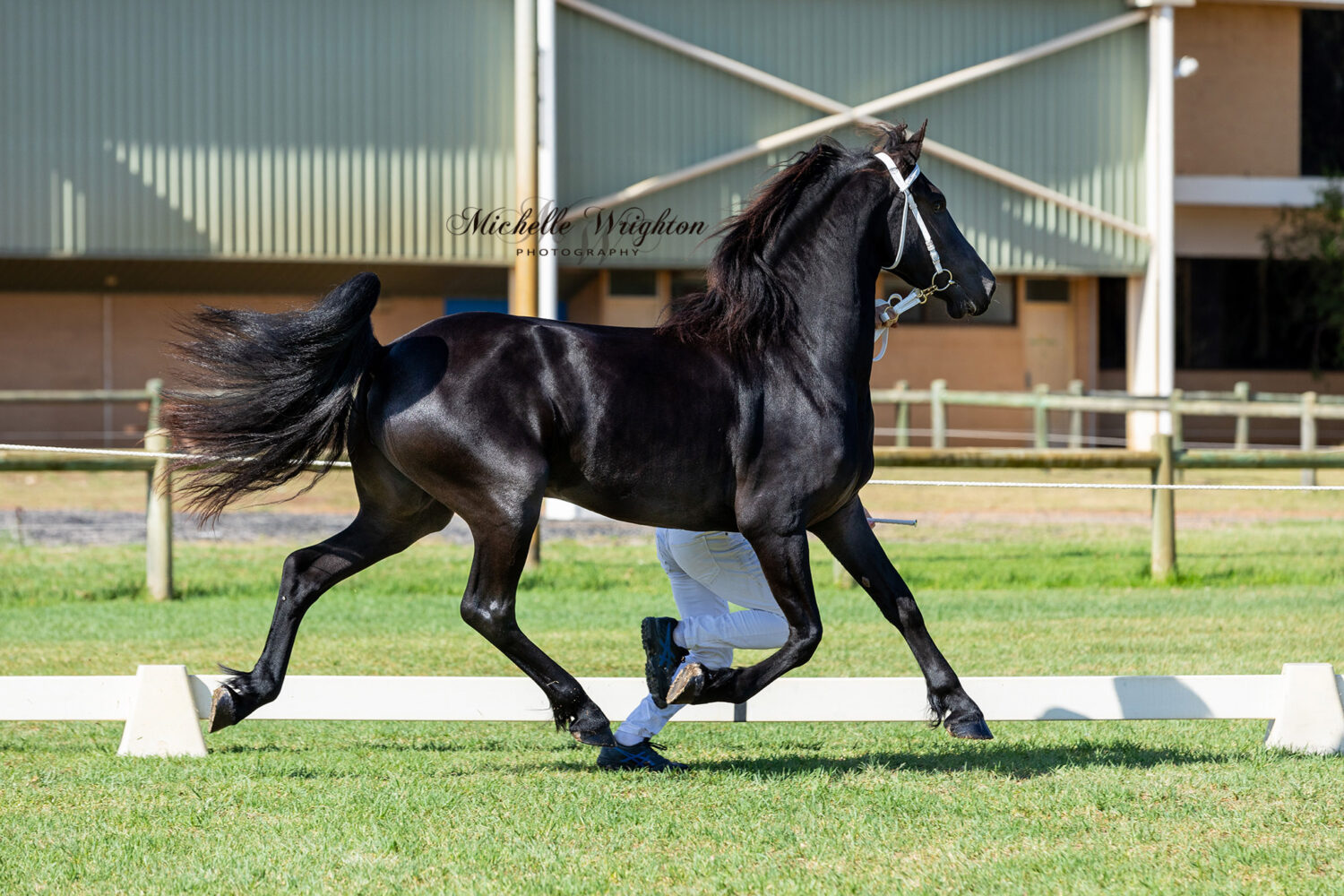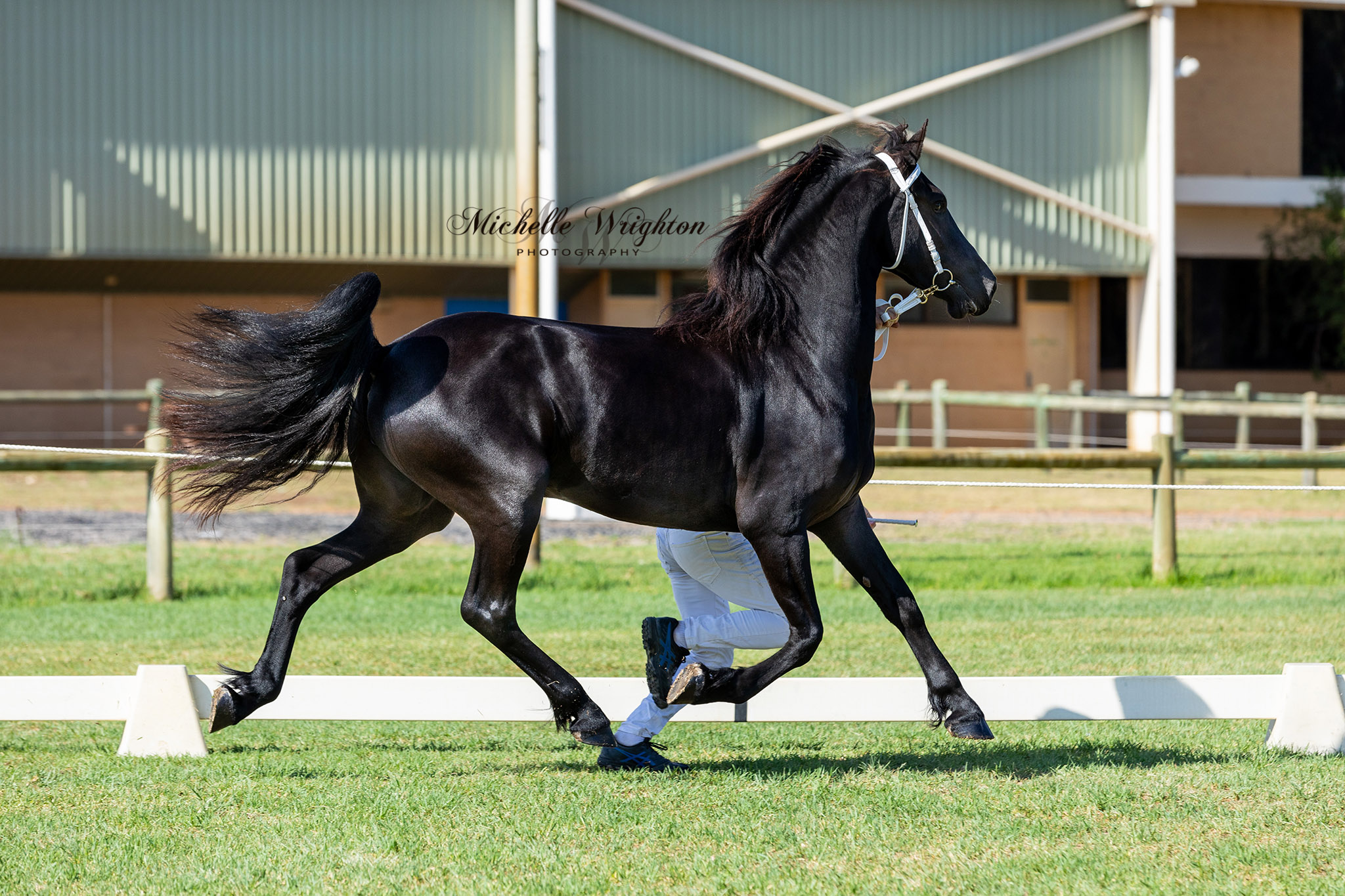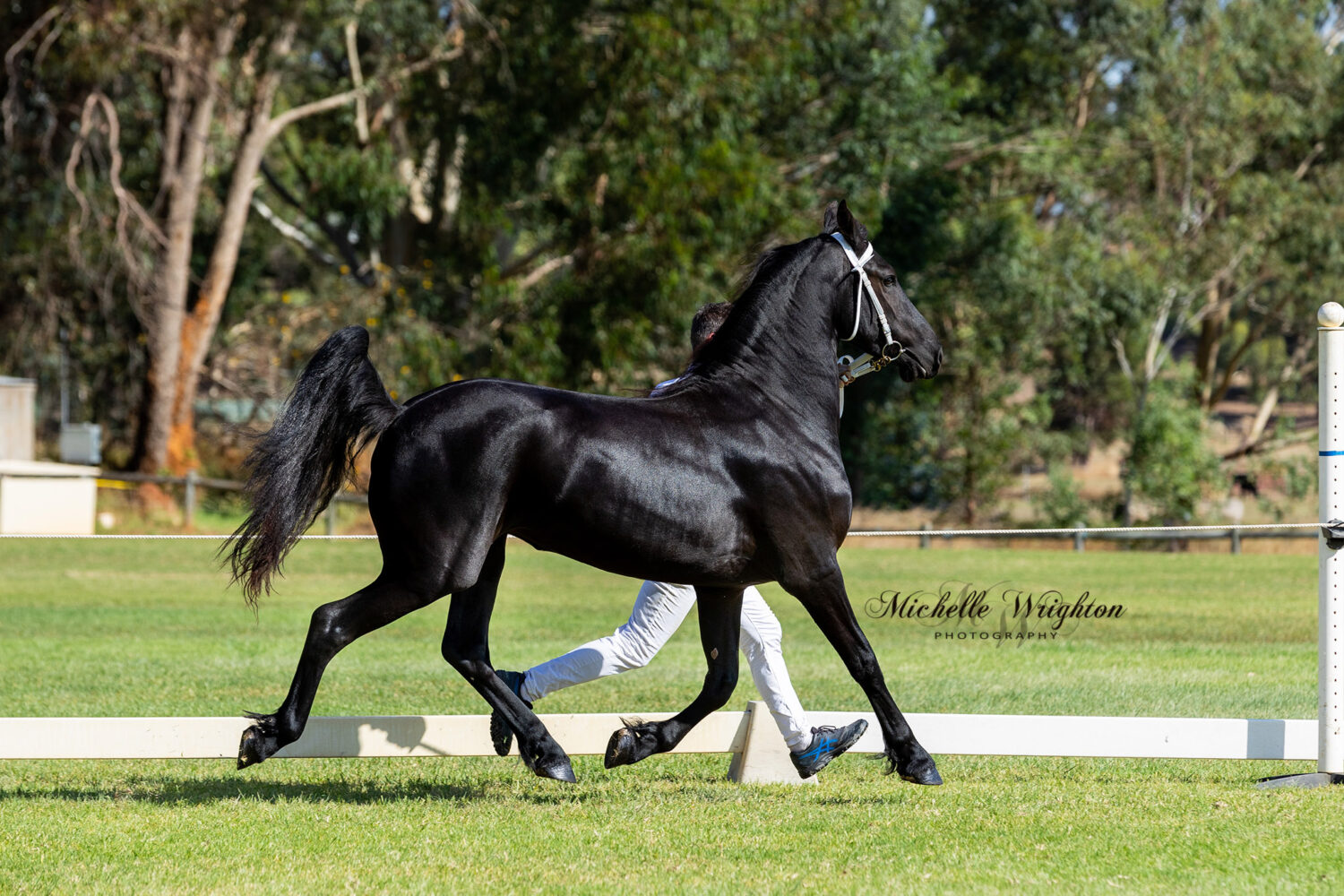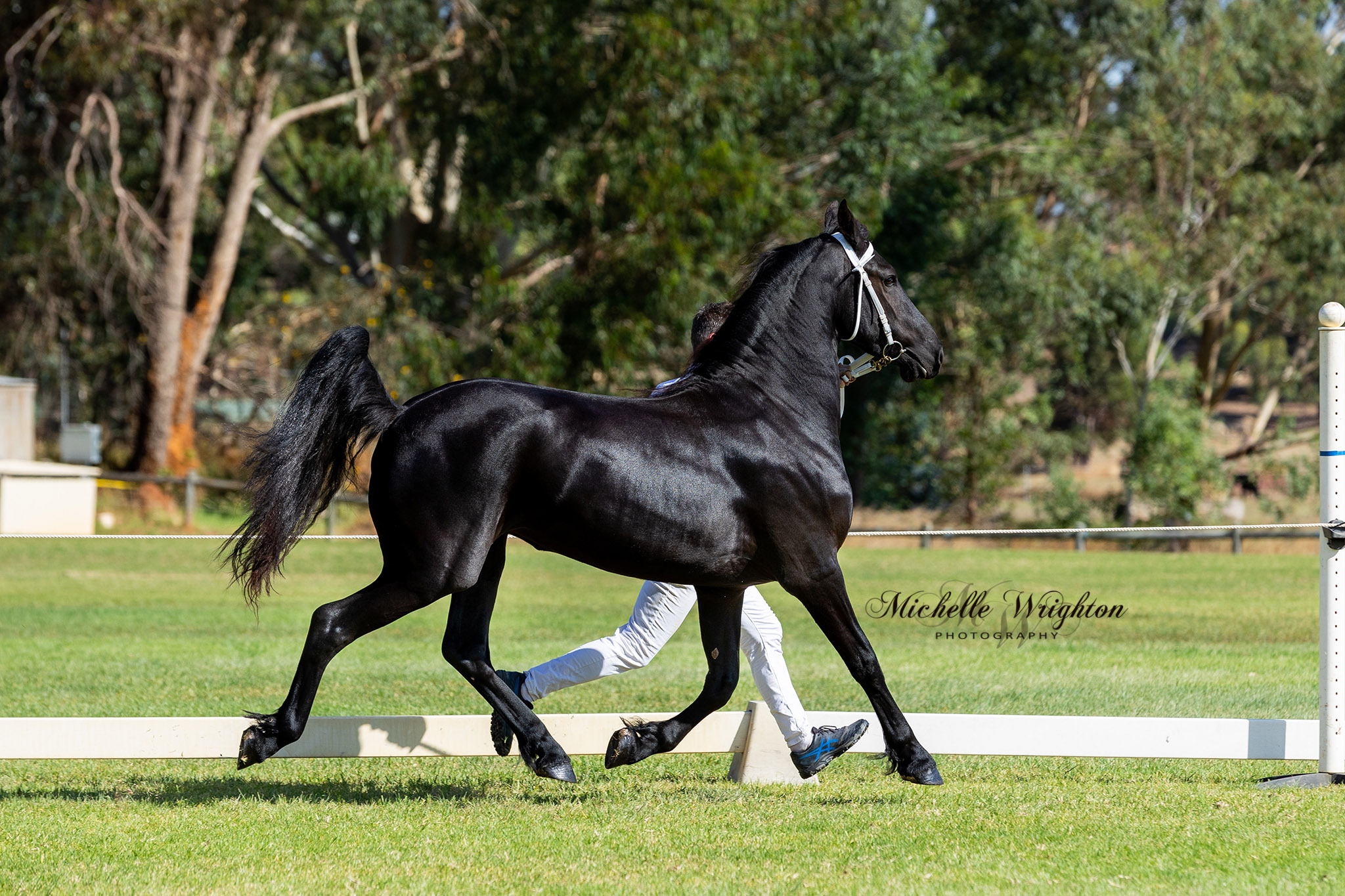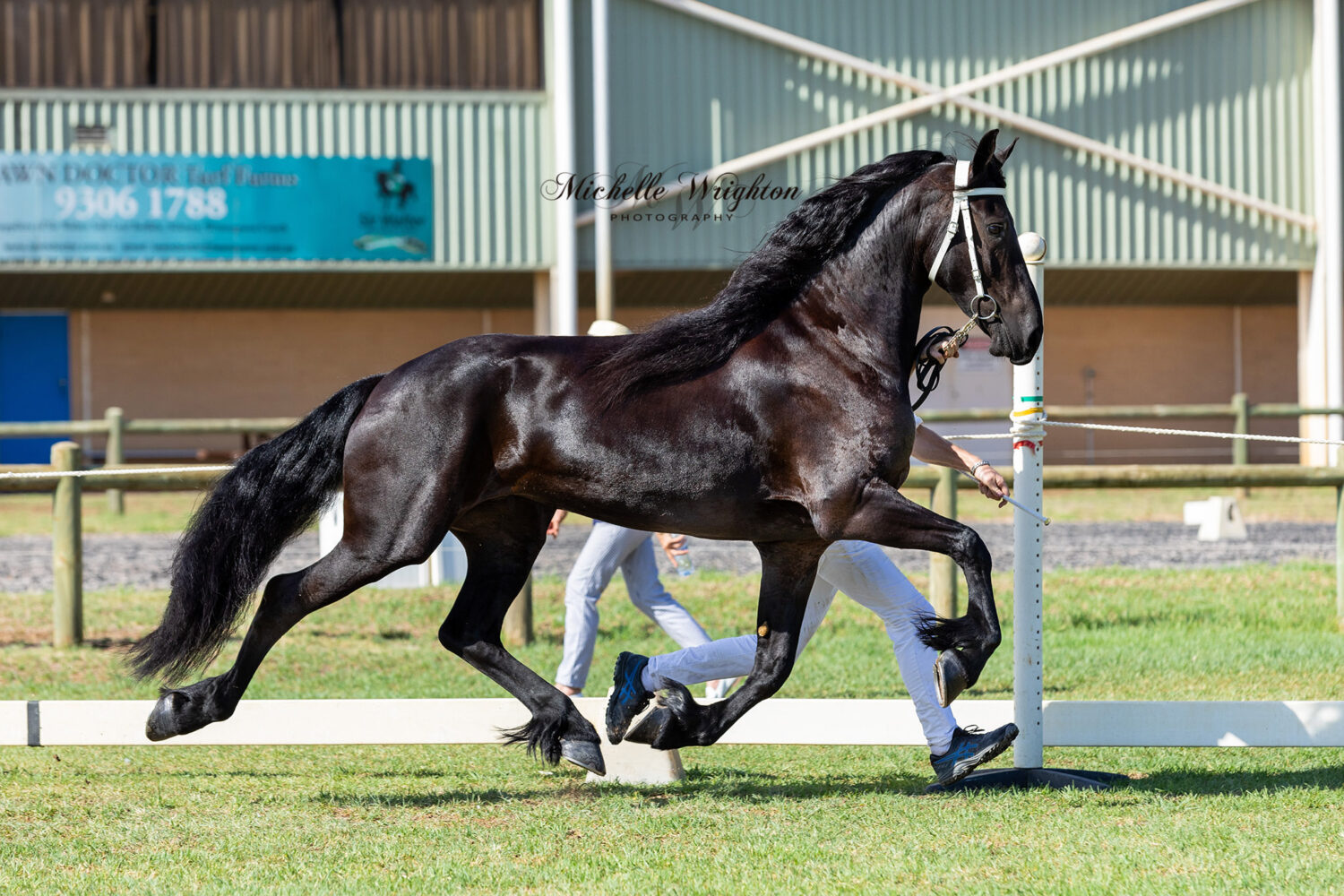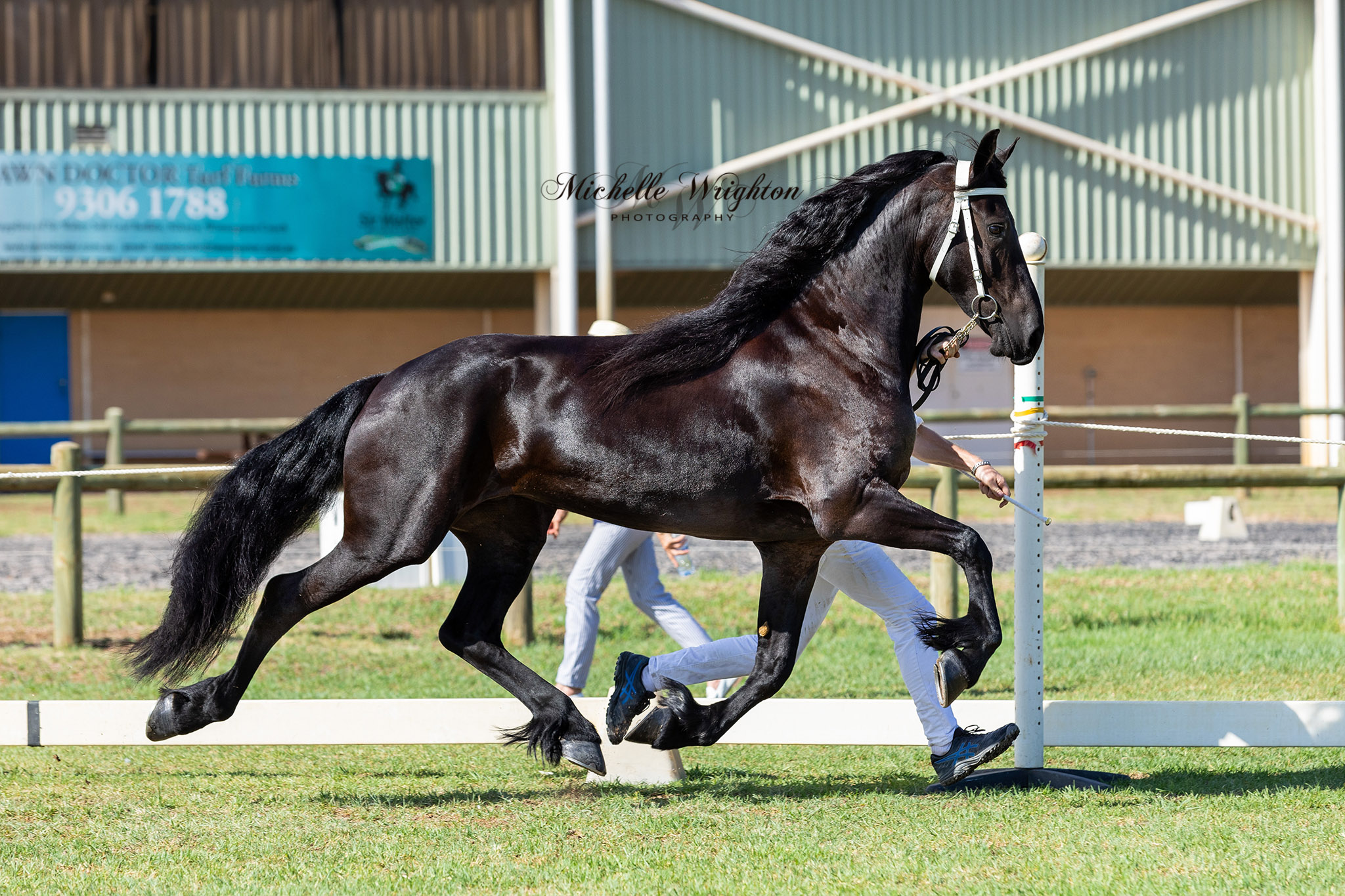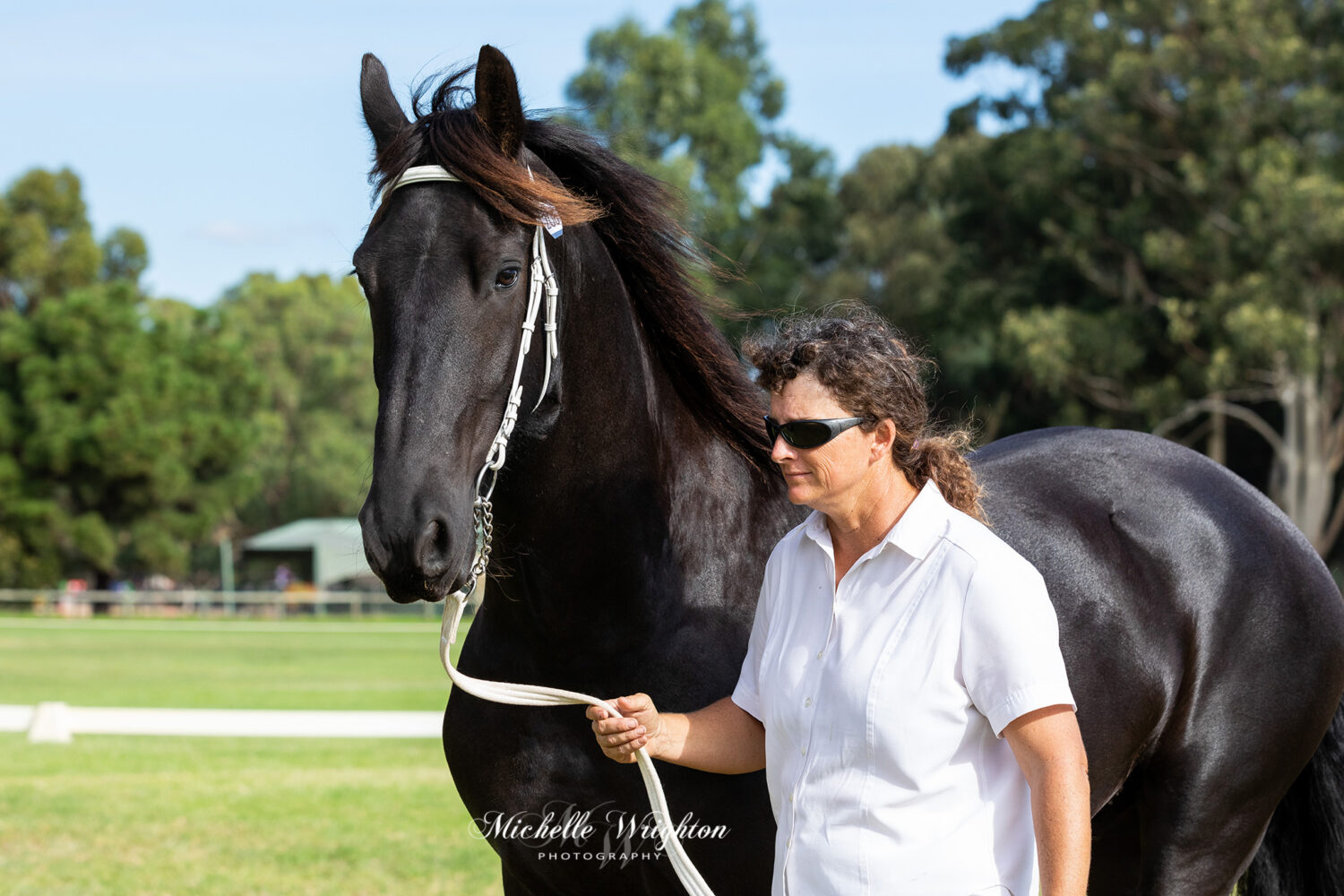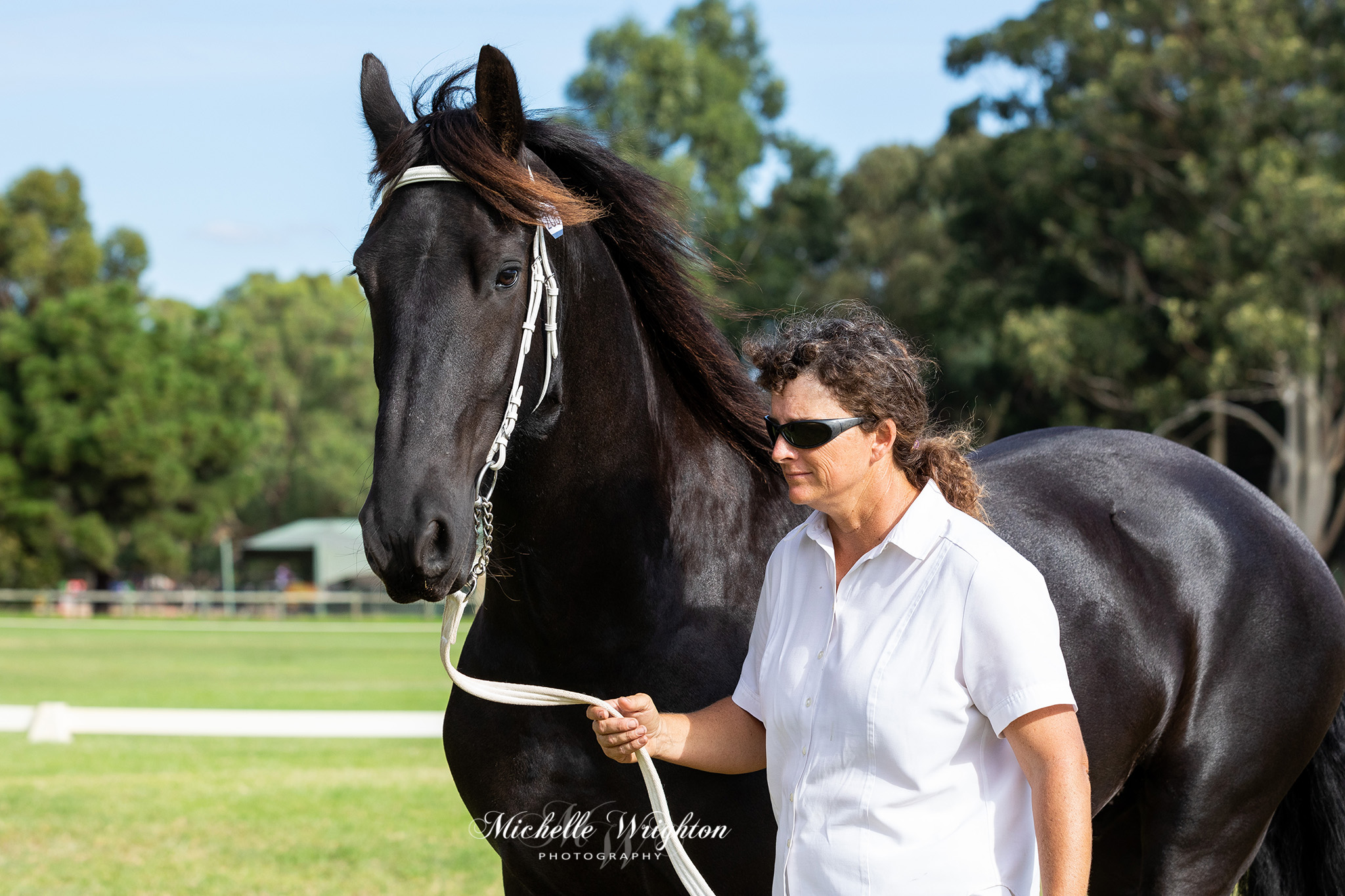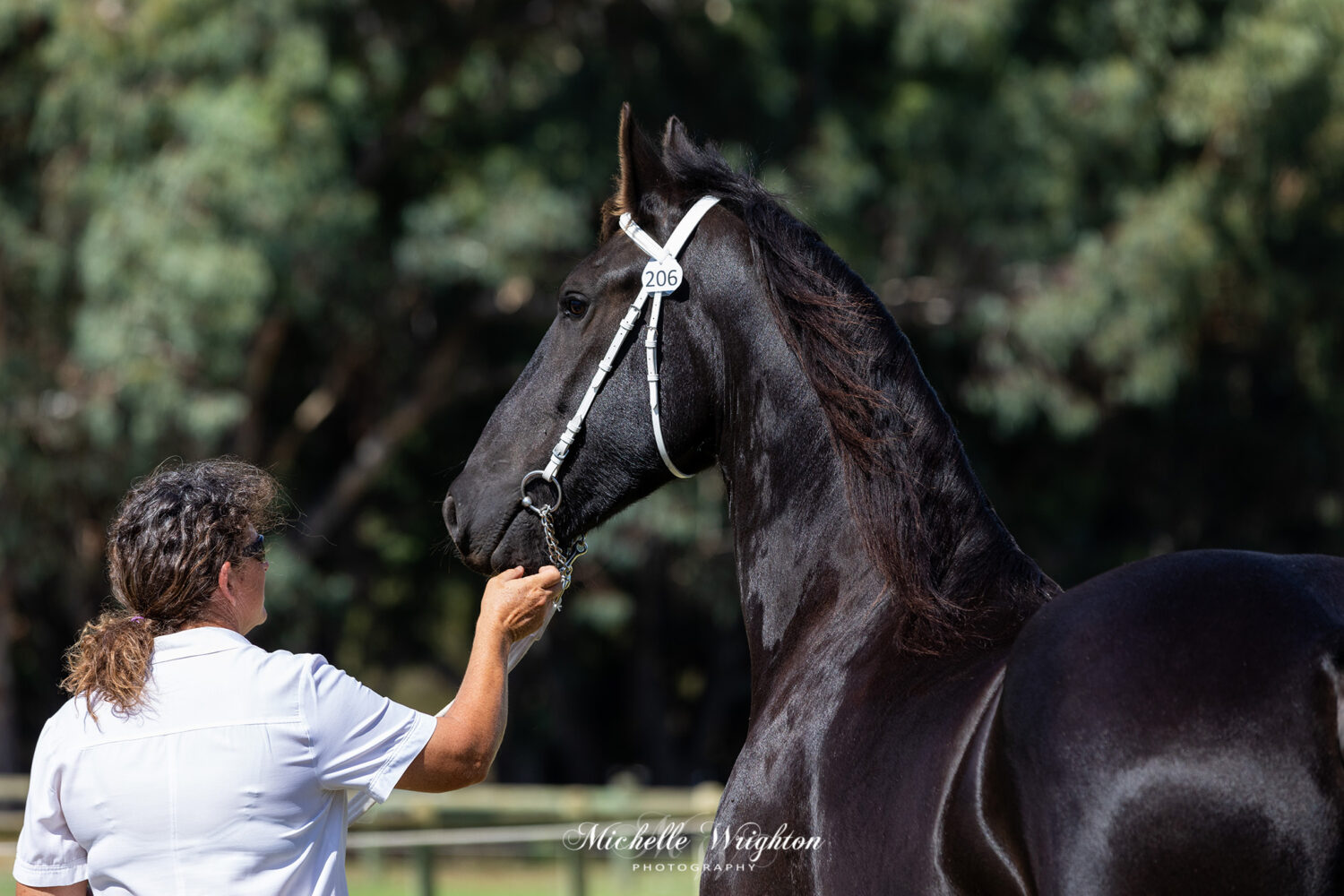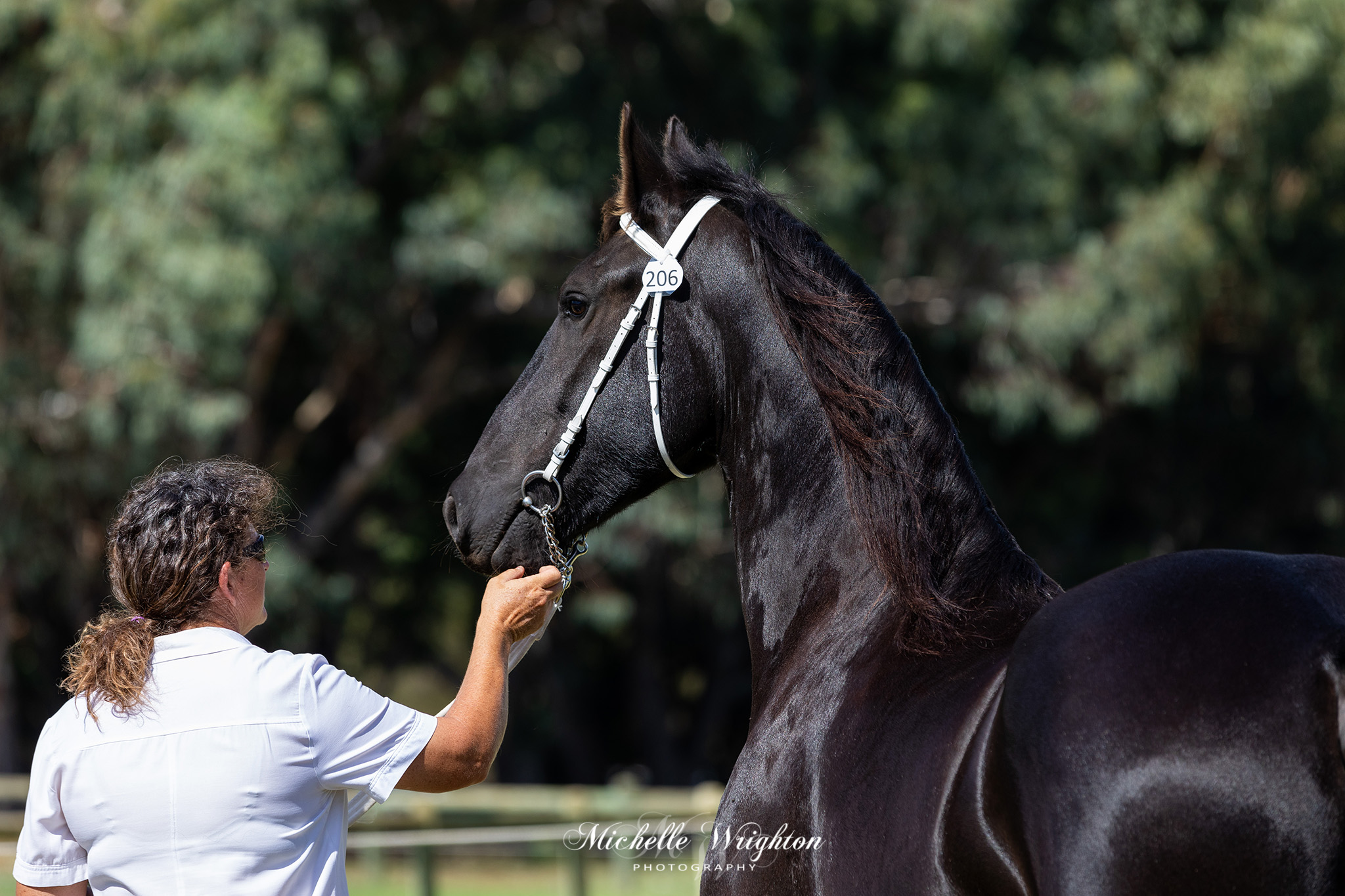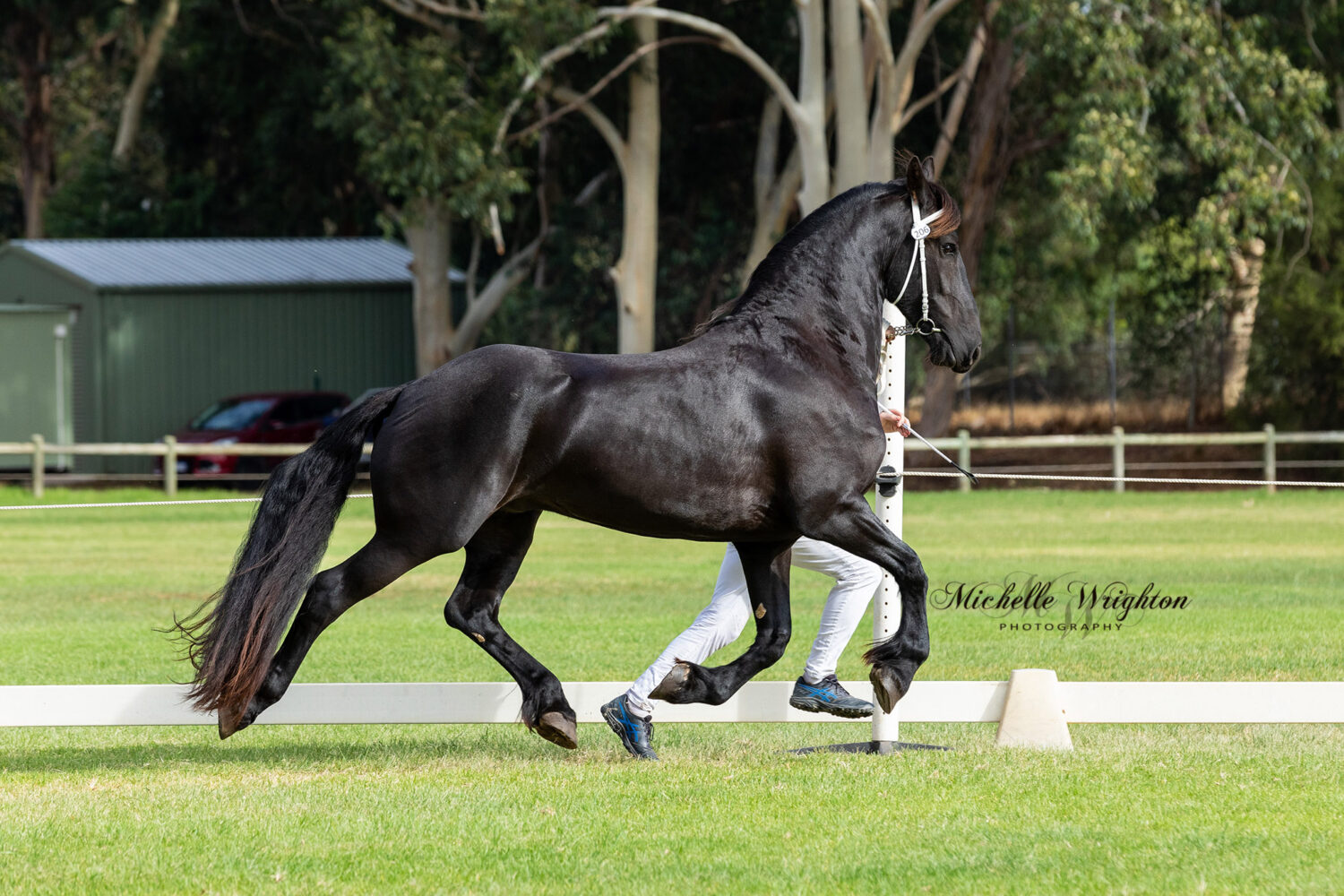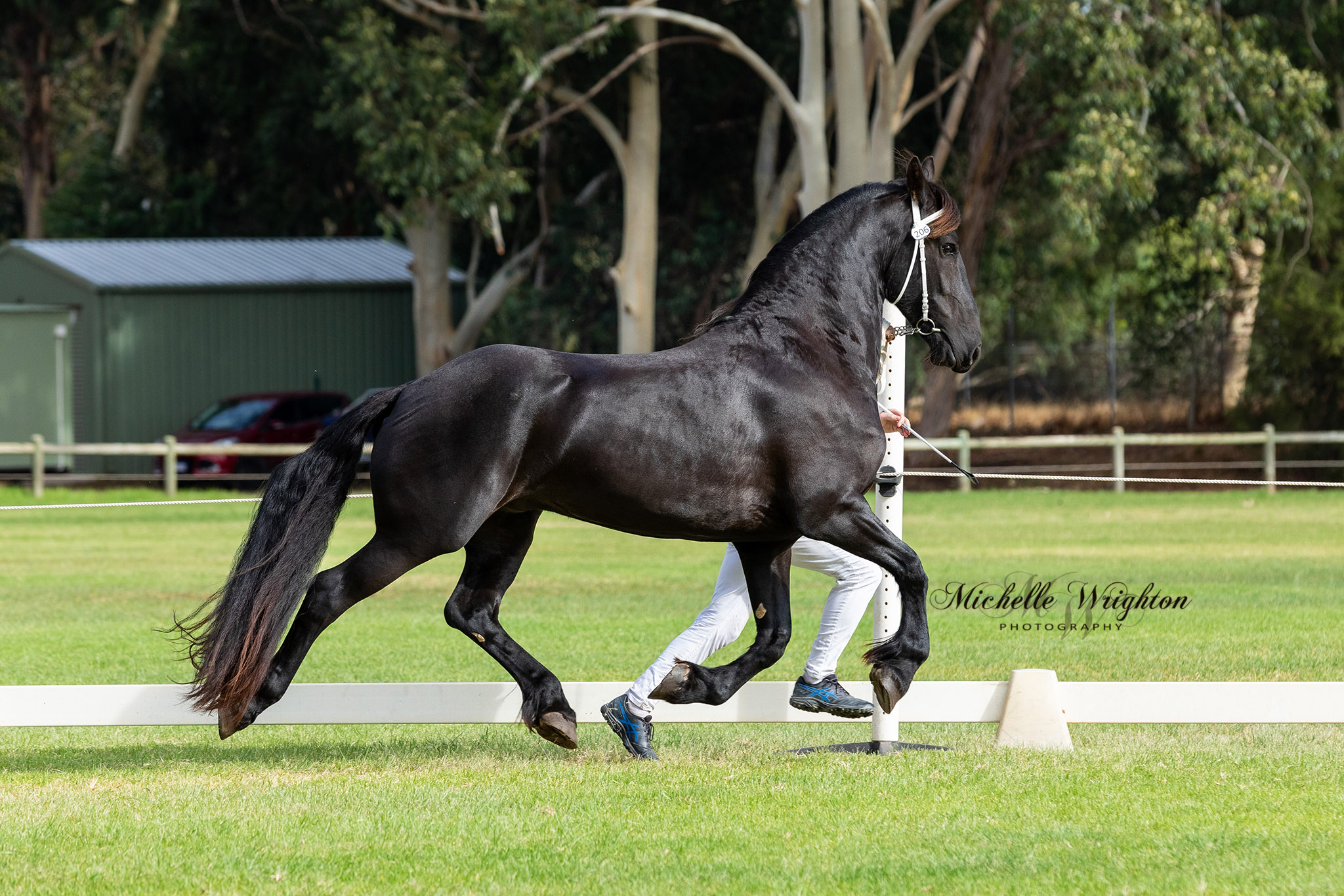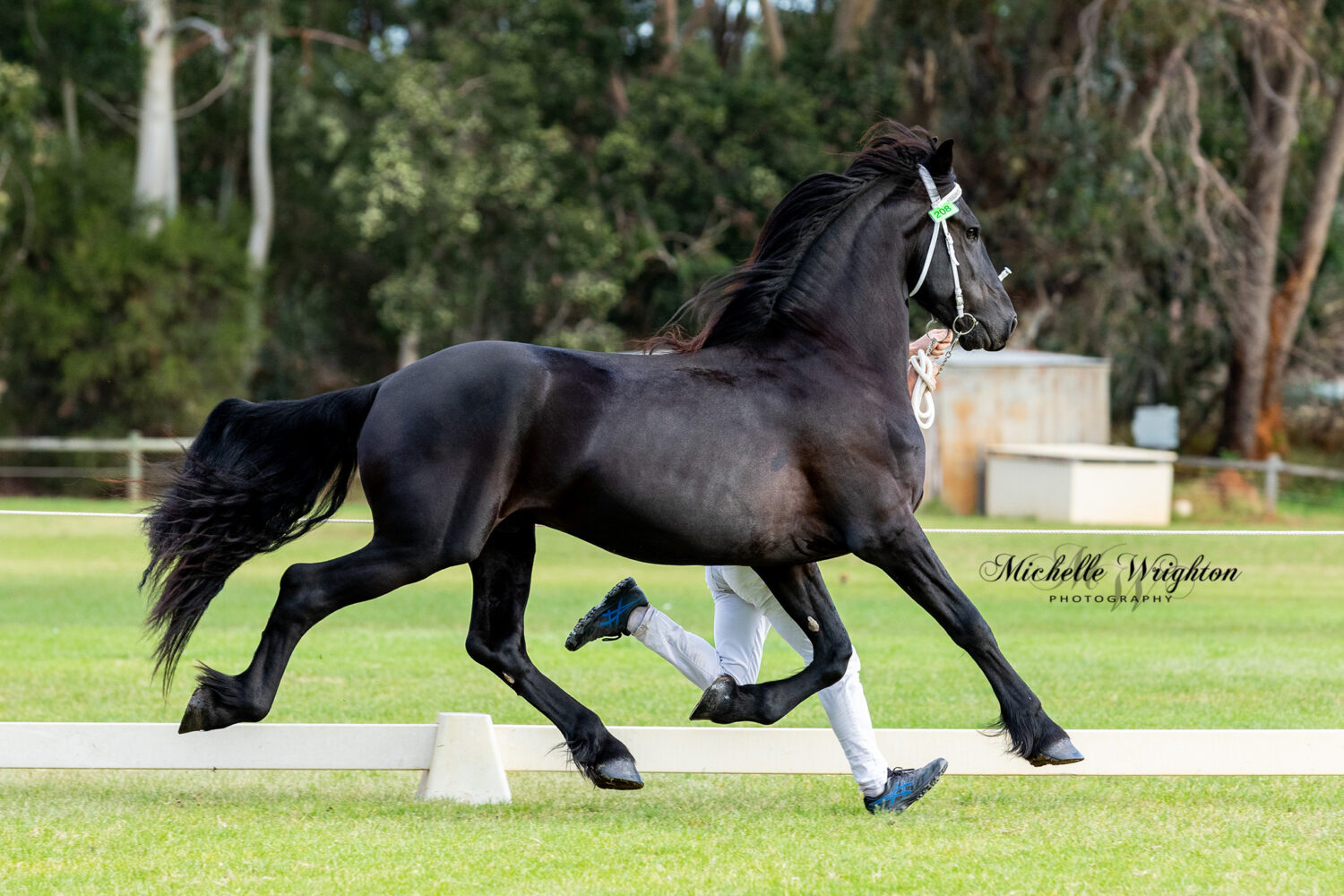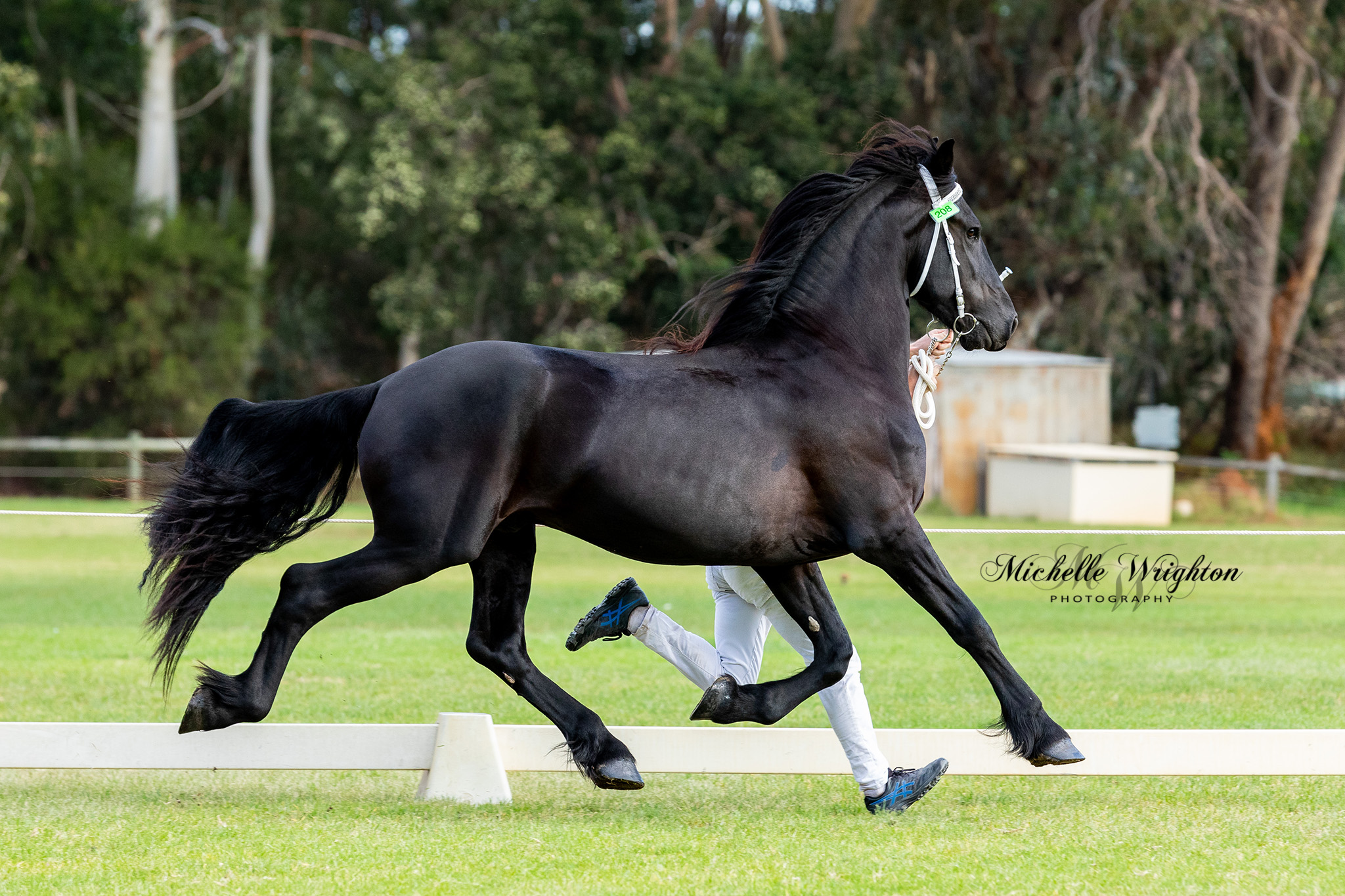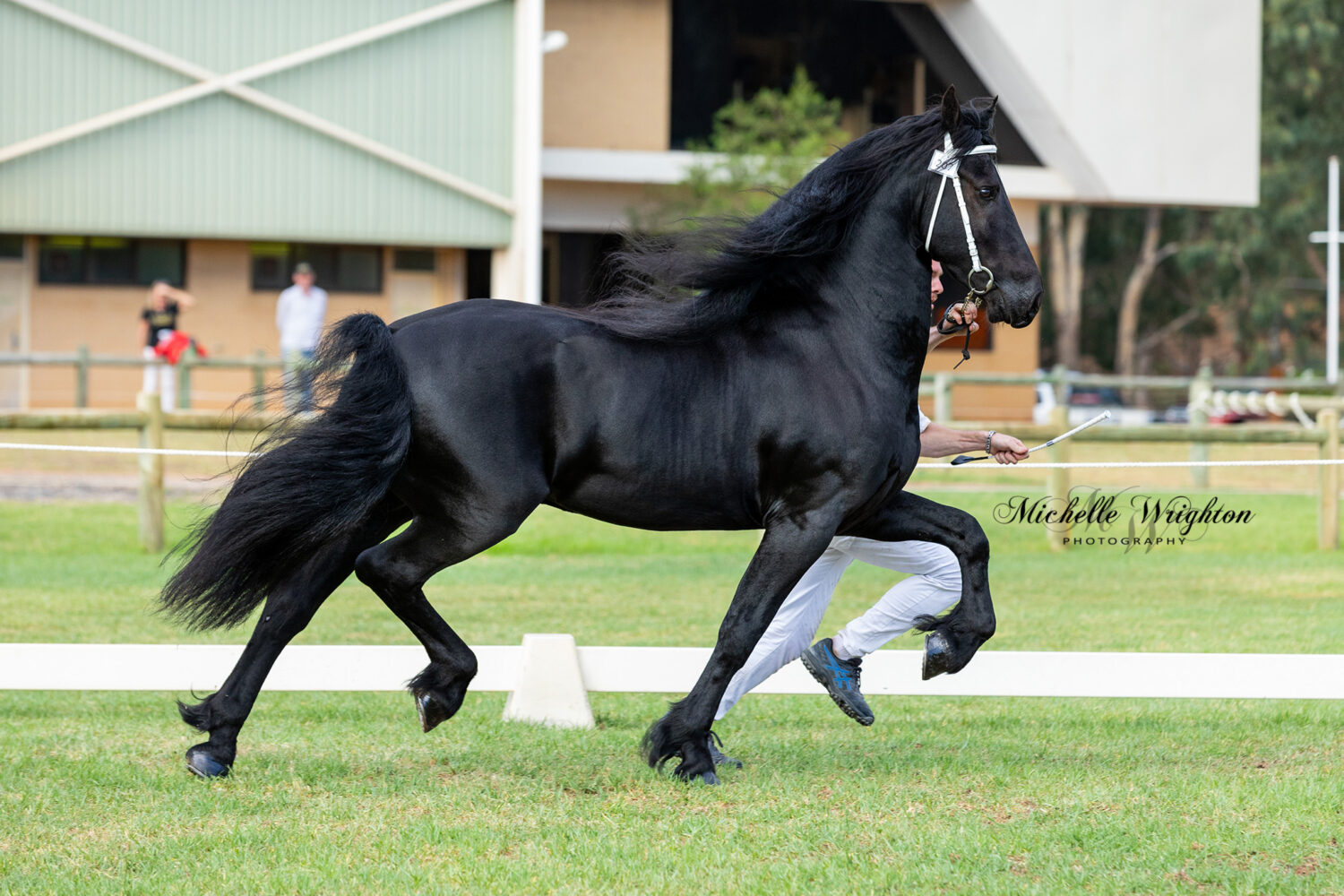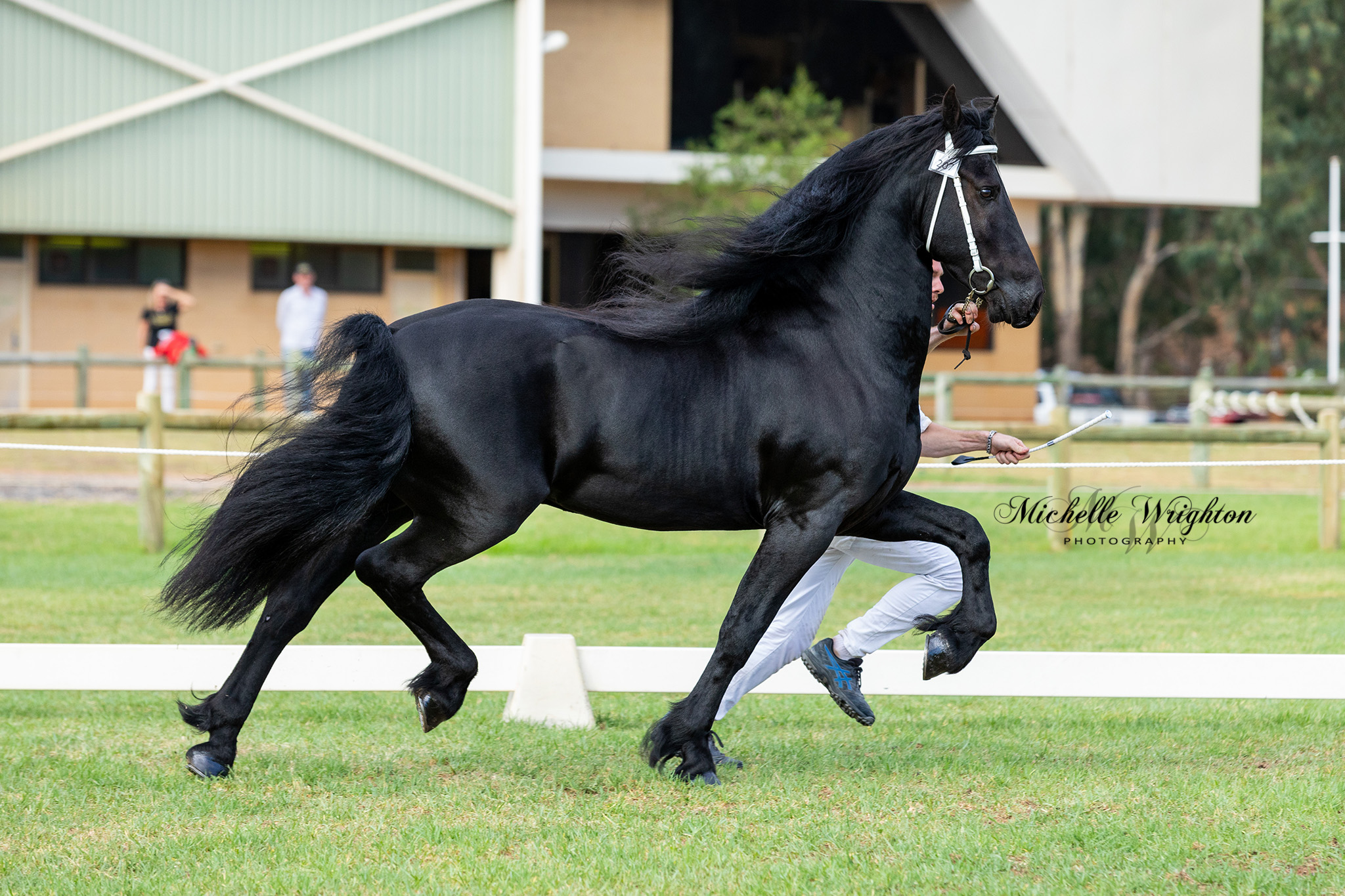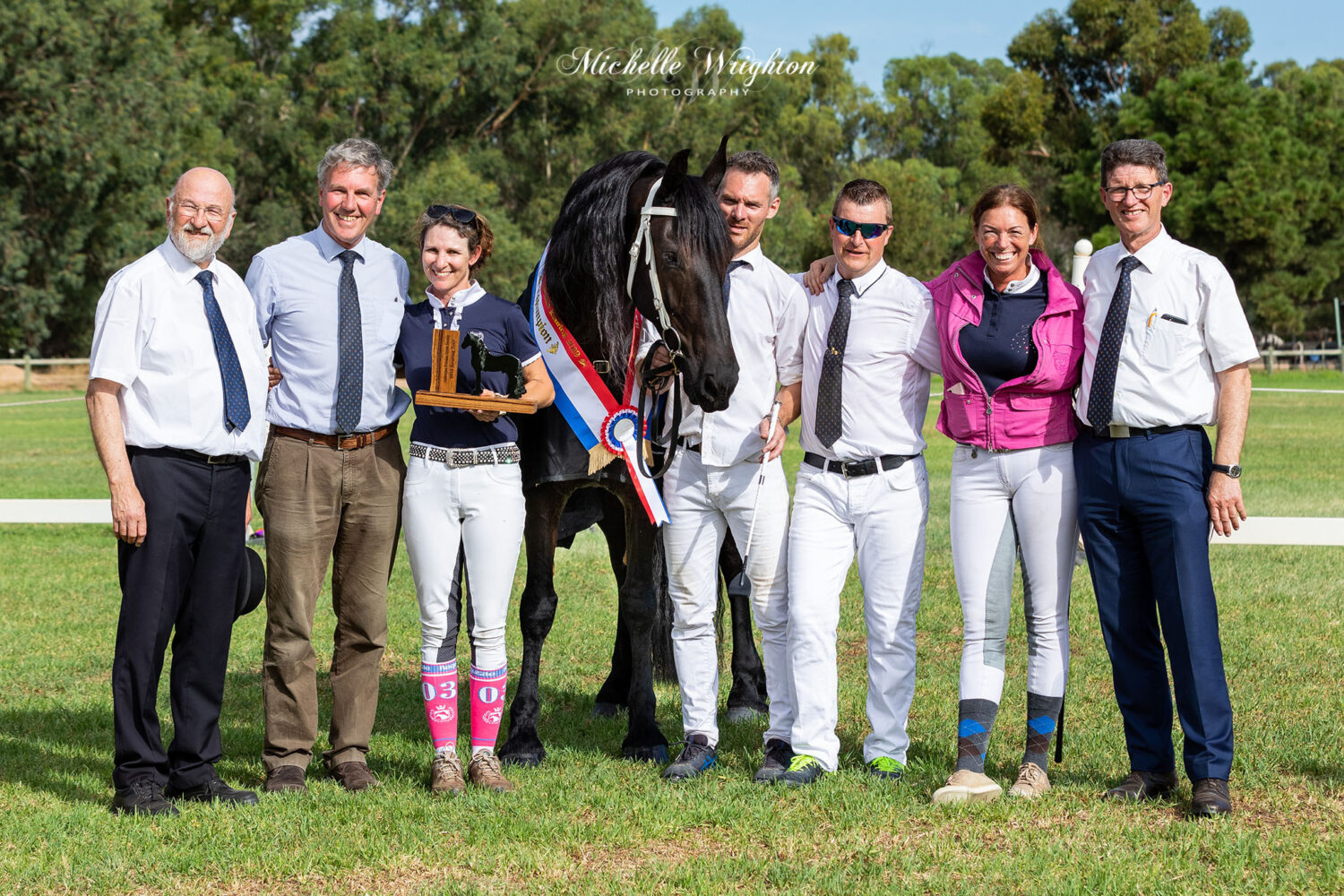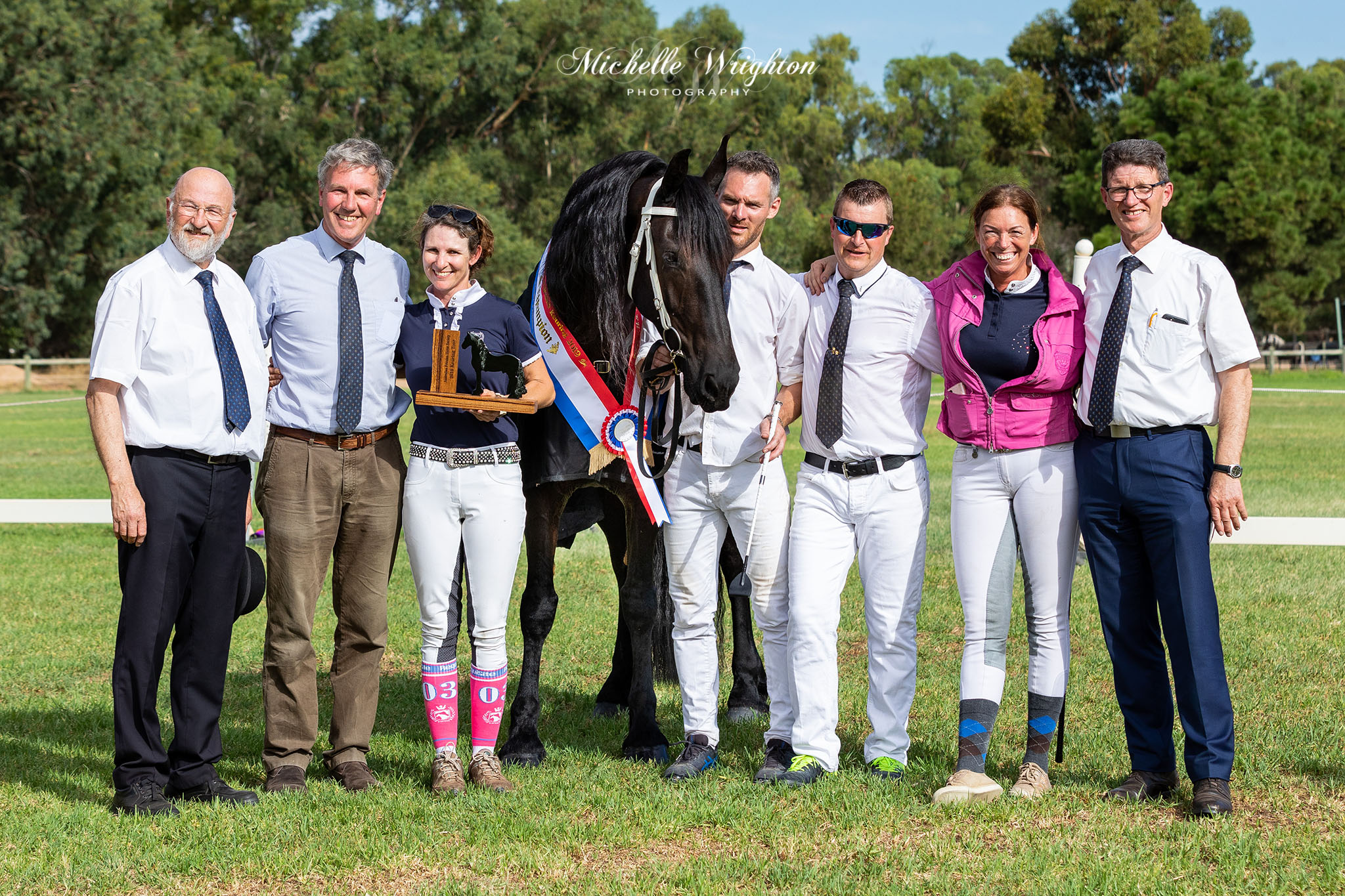 It was also lovely to finally meet the lovely Melody Semmler, Equine Business coach from Equine Entrepreneurs who I have known online for quite a while, but never had the opportunity to meet in person (Melody was found in her element helping a friend and colour sorting beautiful saddle pads) at Bec Flavel's Pimp my Pony trade stand.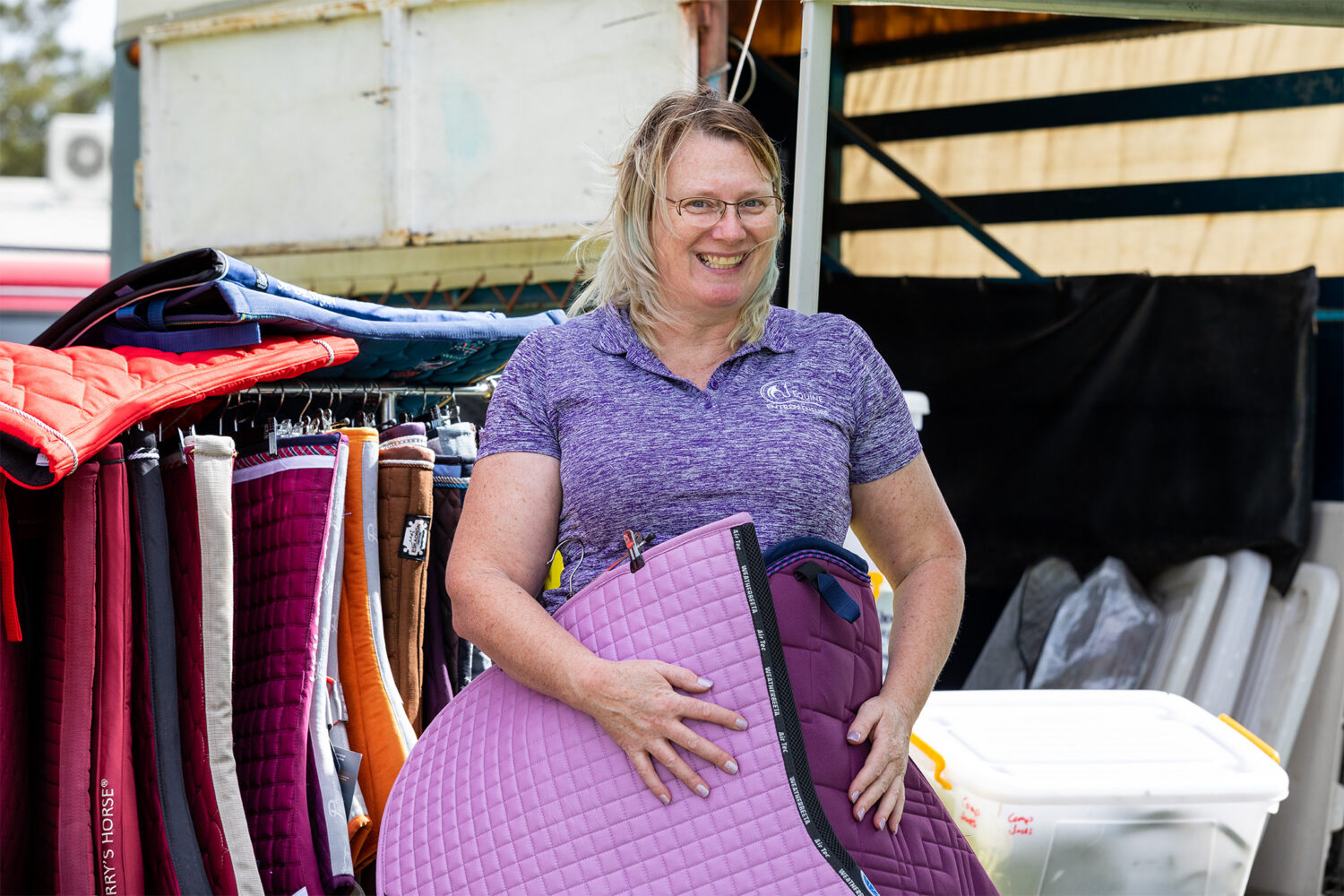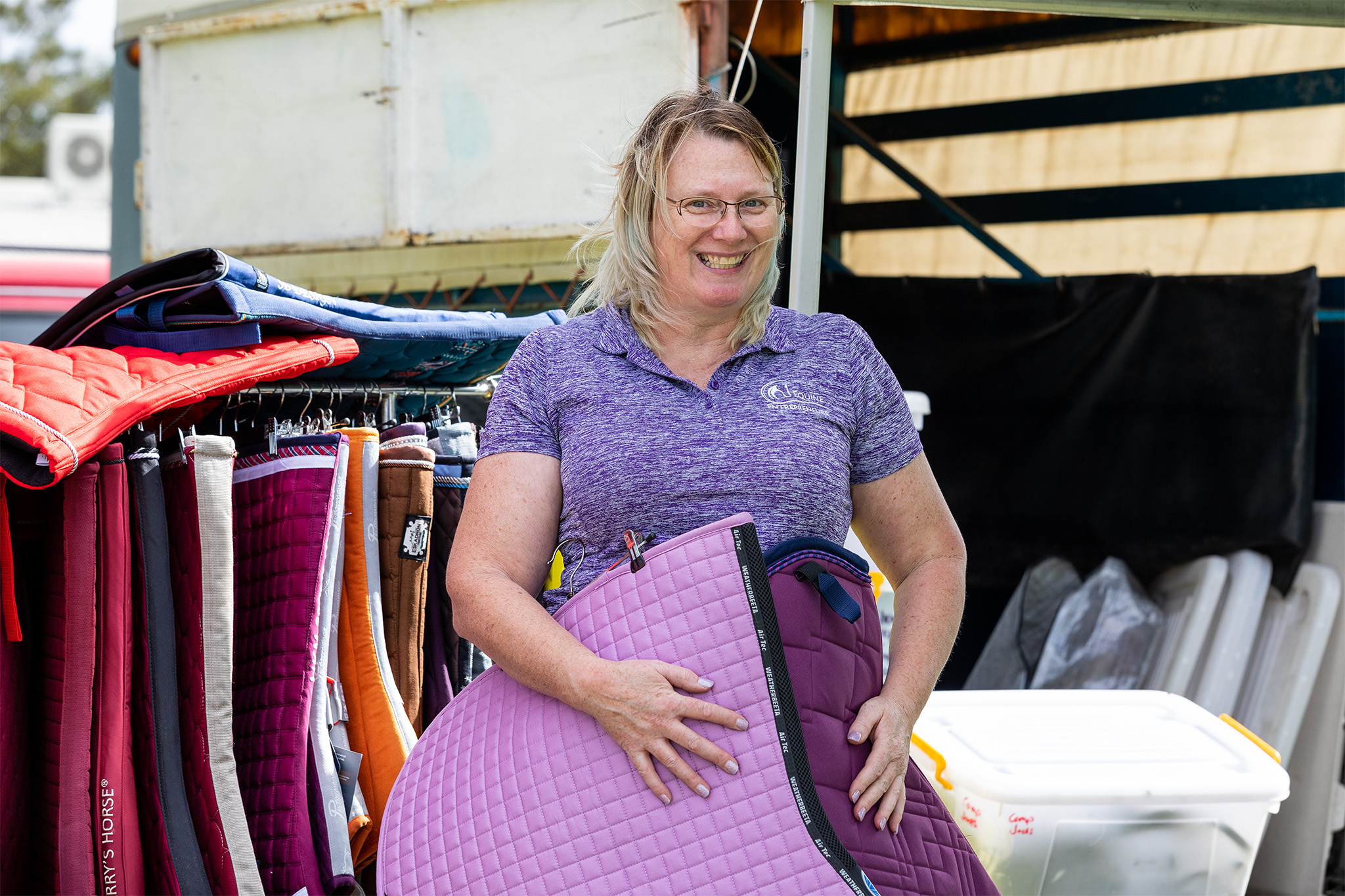 2019 WA Keuring Final results:
IBOP
Tzar 63
Maserati 66.5
So Special KP 81
Group 5
Premium Judging for inclusion in the mare studbook
Inca KP 3rd Premie
Tully Inca 3rd Premie
Visharli KP 3rd Premie
Group 7
Premium Judging for Star designation for mares already registered in the studbook 4 years and over
Iclipse Stb
So Special KP 1st Premie Star
Group 12
Premium Judging for inclusion in the Gelding Studbook from 3 years and over (VB)
Perez Hil FS Stb
Group 16
Premium judging of 2 year old stallions (colts or geldings)
Alexandra Amaro 3rd Premie
Group 17
Premium Judging of 3 years and older foalbook stallions to become star
Maserati KP no Ster
Vulcan of Oakside Ster
Category 19
Observing Foalbook stallions with breeding permit
Omer RF fan Top en Twel – Not presented
Champion So Special KP also awarded Crown
No Reserve awarded