Having a professional photo shoot for your pet is exciting and even if you don't want to be in every photo, I encourage my clients to at least be in a few of them.
Regardless of why you've decided now is the right time to have a photoshoot with your pet, selecting the right outfit will ensure you look your best in your photos – the last thing you want to think when you look at your printed artwork is 'I wish I had worn a different outfit'.
While the most important thing to remember is to be comfortable, here are some guidelines to follow as to what to wear to your photo shoot, from the colours you choose to the fabrics and accessories you pick, along with some tips and tricks ensure you look your best.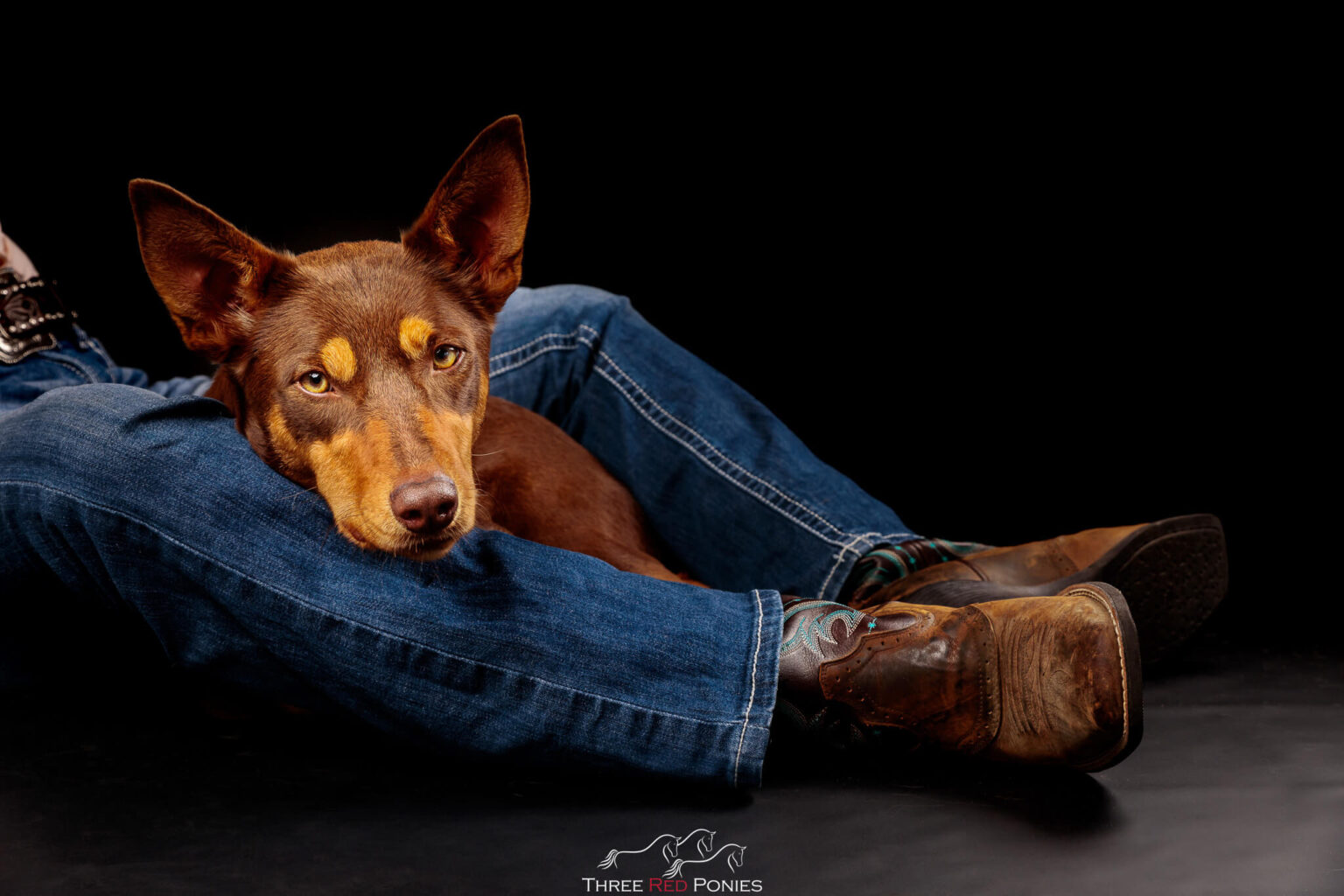 Choose clothes that are comfortable
When it comes to choosing what to wear to your photo shoot, the key is you need to be comfortable. Regardless of whether your shoot is more formal or casual, pick clothing pieces that you feel confident in and reflect who you are.
Look for clothes with wrinkle-free fabrics that won't distract from the overall look of the picture. Its best to avoid overly baggy or overly tight clothing as the former is unflattering and the latter can make you look uncomfortable.
Avoid clothing that is 'too casual'. You want to be comfortable – but more along the lines of 'nice/dressy casual' rather than sweatpants and t-shirt chillout on the lounge casual!
Natural, neutral colours
Clothing in natural, neutral colours can look lovely in photos. Unless it is your normal style (then we absolutely want to see your personality shining through your clothing choices), it's best to avoid anything really fluro bold, bright or too flashy as that can be distracting and take away from the focus of the photos – which is your's and your pet's faces.
Subtle colours like greys, blues, browns and denim are great for a timeless look, but also consider the colours you know suit your complexion and colouring the best.
If the whole family is going to be photographed with your pet, its best to co-ordinate your outfits. You don't want everyone to be matchy-matchy, so for a cohesive look, stick to 2-4 harmonious colours and similar style (ie all casual, or all formal).
Avoid busy patterns and big logos
When it comes to dressing for your photo shoot, it's important to keep it simple and subtle.
Small patterns and pinstripes are fine and can add interest, but definitely avoid big, busy patterns, thick stripes, big logos and over the top trends that will fall out of fashion next month.
Solid colours are always reliable – but choose wisely
Solid colours are always reliable and great for a classic look. If you choose more subtle colours, don't be afraid to spice it up with a pop of colour or an interesting fabric texture.
White and other similar light colours are not always ideal – they reflect the light too strongly (especially against darker pets) and make us look a lot bigger in photos that we really are.
My Fine Art Studio portraits have a black background, so lighter or jewel toned colours (red, blue, burgundy, emerald) or small patterns with an interesting and strong pop of colour look beautiful and you won't blend into the background.
Consider the colour of your pet
If you have a black dog and wear a black outfit you will both blend together in the photos.
Again, you are looking to compliment each other, not clash, so if your pets fur is a very orange colour it wouldn't look great if you wore red – but if you look at the colour wheel, orange and blue are compliments and go beautifully together (as do other colours that are opposite each other on the colour wheel).
Different shades of the same colour or two colours that are next to each other on the colour wheel also look good together and can be paired with the complimentary colour on the opposite side of the colour wheel as an accent colour.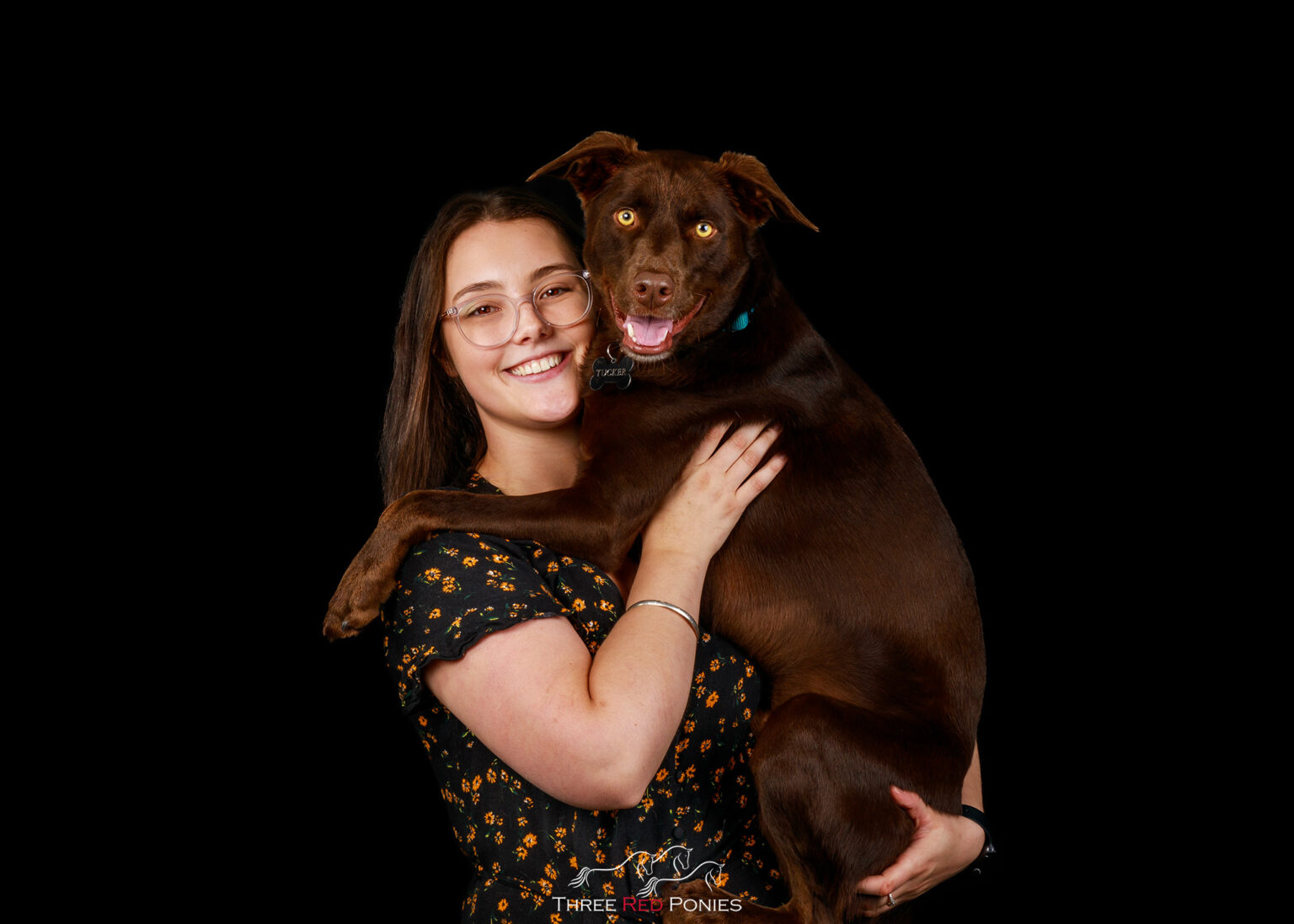 Time of Year
Also consider the time of year for outdoor photos. In winter when everything is green you wouldn't necessarily want to wear red as it might look too Christmassy.
But in summer when everything is brown and dry, red (or other bold colour) could be a lovely pop of colour in your portraits.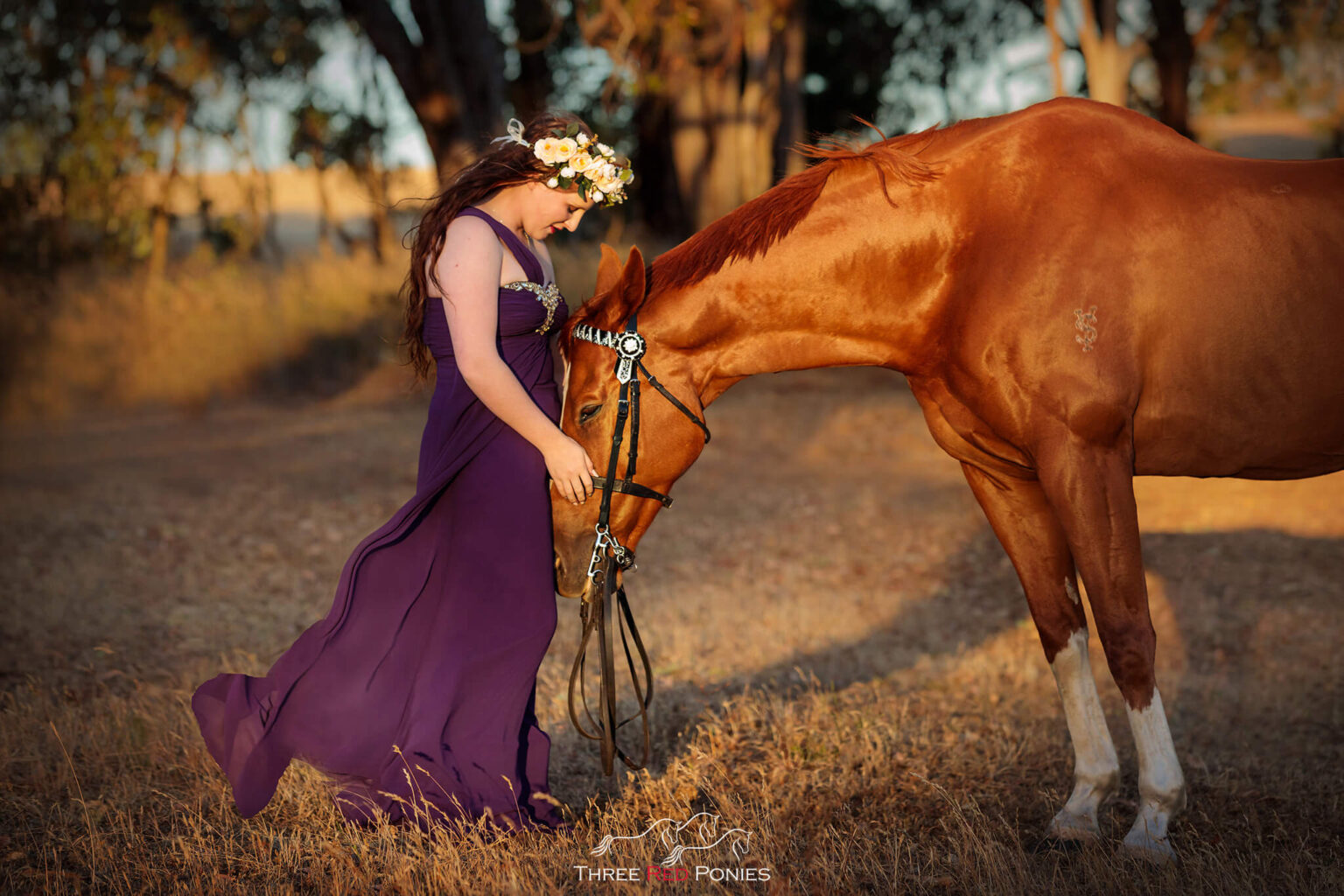 Jewellery, Accessories, layers and textures
Don't forget to add a few accessories to add interest, texture, and help set the tone for your look.
If you're going for a casual look, consider adding a hat, a scarf or a statement necklace or for a more formal look, a belt, a pair of earrings or a bracelet can add some extra sparkle.
You can also use layers to add depth to your portraits and if you would like different looks in your photos, you are welcome to bring more than one outfit to switch up your look.
Jewellery can really add to your outfit and reflect your personal style. Larger necklaces can look great, but its better to choose smaller earrings so they don't distract from your face.
I recommend removing thick band/big face watches and big solid bracelets as they cut-off the arm at the wrist which is not very flattering – particularly when your photos will include close-ups of you touching and petting your pet!
Hair and Makeup
Unless you are going for a formal or very specific look, I recommend wearing your hair the way you normally do. If you have long hair and its windy outside, pinning the sides back a little will help keep it off your face. Keep it simple so you feel comfortable and look like yourself in your portraits.
My best tip here is to wear your normal amount of makeup. If you normally wear heavy makeup or are tying to cover up a blemish, ease back a little bit and let me take care of it in photoshop as it will look much more natural than a heavy application that will be very noticeable to the camera.
Glittery and sparkly makeup is best avoided as it can reflect the light in weird ways.
Sleeveless tops and Short skirts
These are best avoided as showing too much exposed skin distracts the viewers attention from your face and short skirts or dresses make it more difficult for you to sit down and interact with your pet for your photos.
Long dresses, skirts or pants are the best bet.
Shoes complete the look
The final step in preparing for your photo shoot is picking out the perfect shoes to compliment your outfit! Think about how you want your photos to look. If you're going for a more casual vibe, comfortable shoes are the way to go – especially for outdoor photos.
It's best to stick with darker shoe colours so they don't draw the viewers eye away from your face.
Closed in toes are the better choice, but if ladies are wearing something strappy make sure to have fresh pedicure as old nail polish will show in the photos.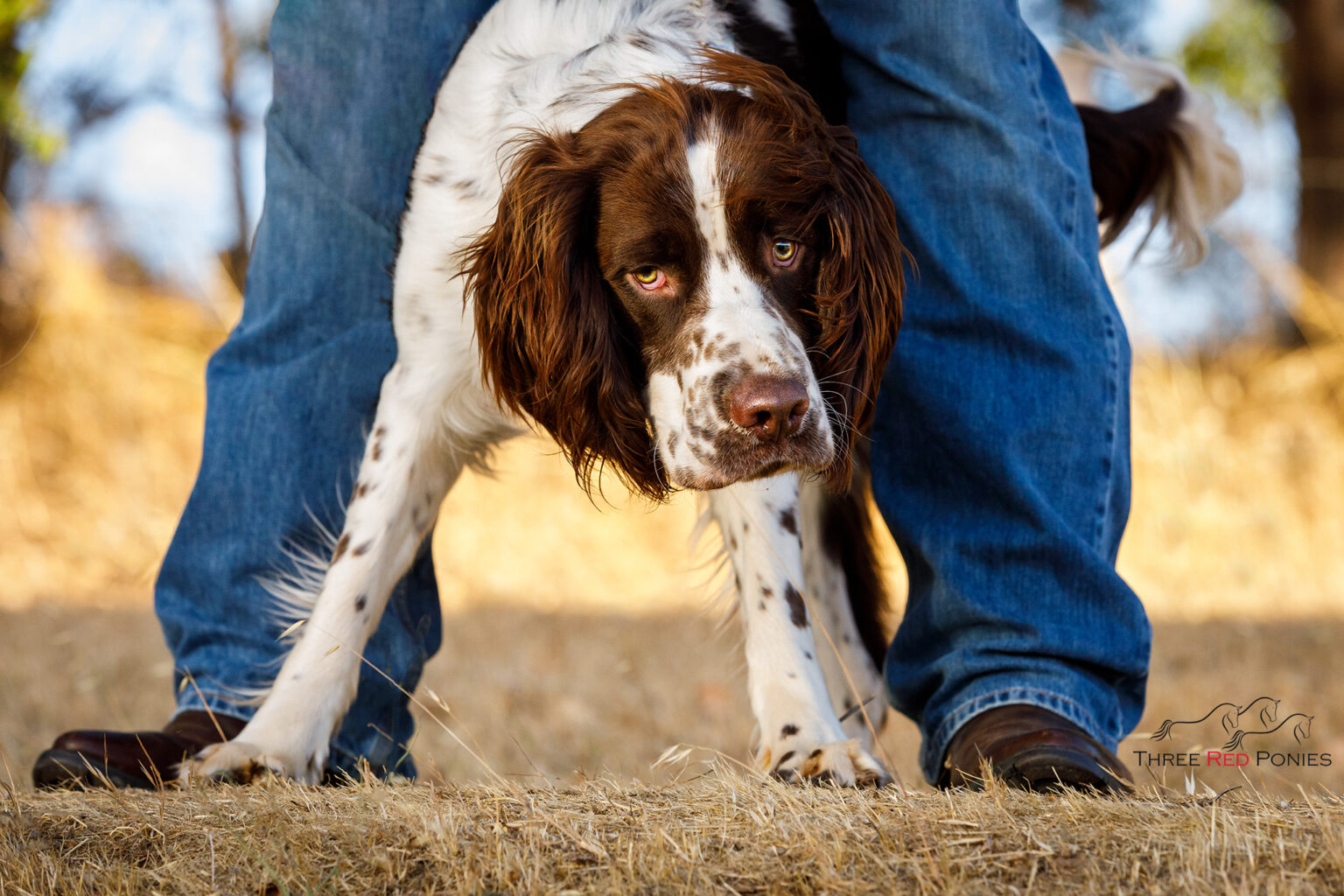 Don't forget your Pet's Wardrobe
Is your dog's collar faded and tatty? Is your favourite lead your footy teams colours that just aren't going to work with your outfit selections? Has your horse's halter seen better days?
Little things like this can make or break a beautiful portrait and there is only so much I can do in Photoshop. Your photo shoot might be the perfect excuse to spring for a new colour and lead set or that leather halter you have wanted forever!
Have fun and experiment with your look!
Don't be afraid to have fun and experiment with your look for your photo shoot! If you are not sure what to wear, feel free to send me some photos of your choices and I will help you decide and you can always bring a few options to mix and match to create the look you want.
Choosing the right outfit for your photo shoot is a key factor in making sure your photos turn out the way you want, so I hope this helps you to choose outfits that you are going to enjoy seeing in your finished portraits.

Above all, make sure you feel comfortable and confident in your chosen outfit, that its wrinkle free fabric and a colour that will suit your pet's colouring.