Feb 2023 UPDATE: While all of the below info I wrote back in 2017 still holds true, after 6 years of shooting with the Canon 5div, I have finally upgraded to an R5 mirrorless this year.

As much as I loved the 5div (and was incredibly reluctant to go mirrorless), it was the best decision I have made, and I actually wish I had made the move sooner.

Some photographers get all bent out of shape about which is better, Nikon or Canon, I've had both, they are excellent brands but for me personally, the Canon line feels better in my hand and I find it more intuitive to use than Nikon.

I also now have a decent investment in Canon glass that I am very happy with, especially my workhorse 70-200mm 2.8L which is the original non-IS version that has never let me down in nearly ten years of hard use.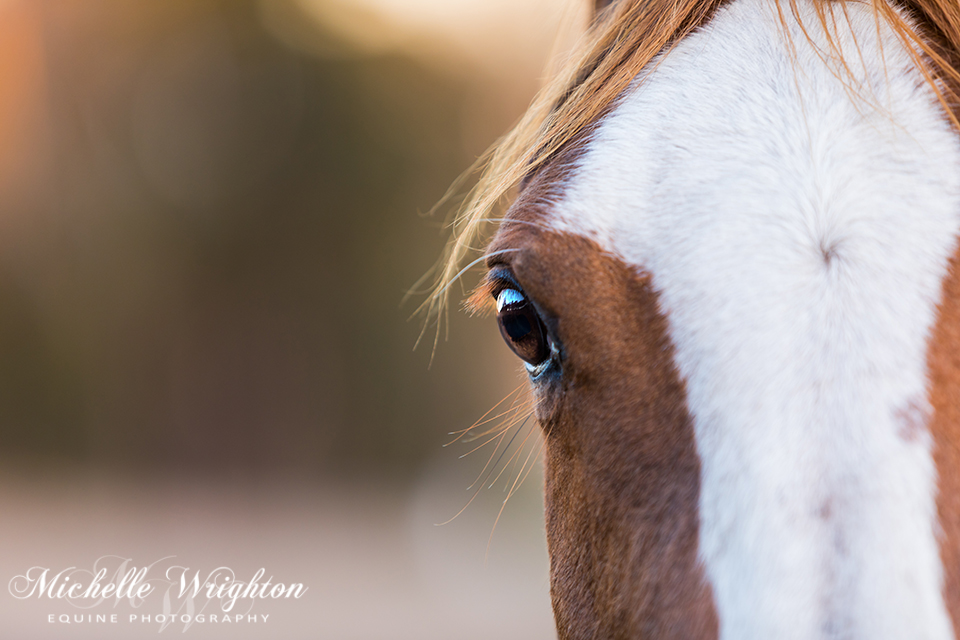 I am not a tech junkie – apart from pre-purchase research to make sure what I am buying will suit my needs, a camera models specs are not something that I remember or to be honest, really care about further than 'does it suit my needs'.

So this post is about the 5D Mark IV's suitability for equestrian events and equine portrait photography rather that the nitty gritty technical aspects of the 5D Mark IV that you can find in a million other places on the web.
It was a big decision to invest in the 5D Mark IV obviously it wasn't cheap, but apart from the price tag, I have always been comfortable shooting with a crop sensor and really appreciated the extra reach that I got with a CS body, especially with the 70-200mm 2.8L lens.

The extra reach was something that I didn't want to give up – I've never had grandiose notions about full frame cameras, want I needed and wanted apart from the obvious image quality, has always been speed and reach.
That did leave me in a quandary recently when it was time to upgrade my equipment. I do not find that anything more 7fps is necessary for equestrian sports of any kind – sometimes I would actually prefer to be able to knock it down a bit to 5 or 6 frames per second (mostly because I hate culling technically perfect shots that are not suitable for sale simply because the horse and rider are not in the right stage of the stride or movement).

Honestly, if a professional equestrian photographer relies on a spray and pray approach and needs more than 7 frames per second to nail the shot then they need to go back and look at their technique and timing.
I find for my way of shooting that a max 3-4 shots is all I need to get 2 or 3 keepers from a sequence – admittedly I am a horse owner and rider and that definitely makes it easier to know what is the right moment to capture. High speed continuous shooting does have its advantage at horse shows when I am tired at the end of the day or if I am talking to someone and not focusing 100% on what I am doing (ugh a Catch-22 is so hard – I never want to be rude, but I also need to focus on my job).
Anyhoo, not needing or really wanting more than 7fps made it easy to discount the 14fps of the 1DX Mark II, and for the price, so did the fact that it only has a 20 megapixel sensor resolution.
That left me with choosing between the 7D Mark II, the 5D Mark III and the 5D Mark IV.
The main reason I didn't want the 7D Mark II or the 5D Mark III is that they are both old technology – the 7D Mark II was released in late 2014 and the 5D Mark III in March 2012. I'm not the type to run out and update equipment as soon as the latest model is released, I'm quite the opposite and actually get emotionally attached to my cameras. I still own all the camera equipment I have ever purchased and have never upgraded until I absolutely had to – so I buy based on 'need' rather than 'want'.
Knowing that I will still be using the same body in 3-4 years and the fact that the current price tag of the 7D Mark II and 5D Mark III is still significant, the decision to get the 5d4 was much easier. Ok, I will admit that my wonderful husband had a large say in the decision as well (thanks hun!).
Just an FYI, the other thing I decided during my research was that for equestrian photography the Canon 80D would be a better choice than the 7D Mark II and the savings could be spent on better glass. I am sure many would disagree with this, but honestly, I think the 80D is a better option for a passionate hobbyist or even someone thinking about starting in equestrian event photography (the caveat that I would ad with this is a solid education and understanding on how to accurately edit images in Lightroom and or Photoshop and the use of monitor calibration hardware).
Obviously the 5D Mark IV is a superior camera to the 5D Mark III and the 7D Mark II…and so it should be for the price. The 30 megapixel censor and improved 61 point auto focus sealed the deal for me. The phenomenal low light capabilities of the 5dmkiv were not really a deciding factor for the work I do – at least I didn't think so before I started using it. I've now found that there is a whole other world of low light landscape photography available to me which is awesome for equine photography sessions when there are stunning evening and sunset skies to capture.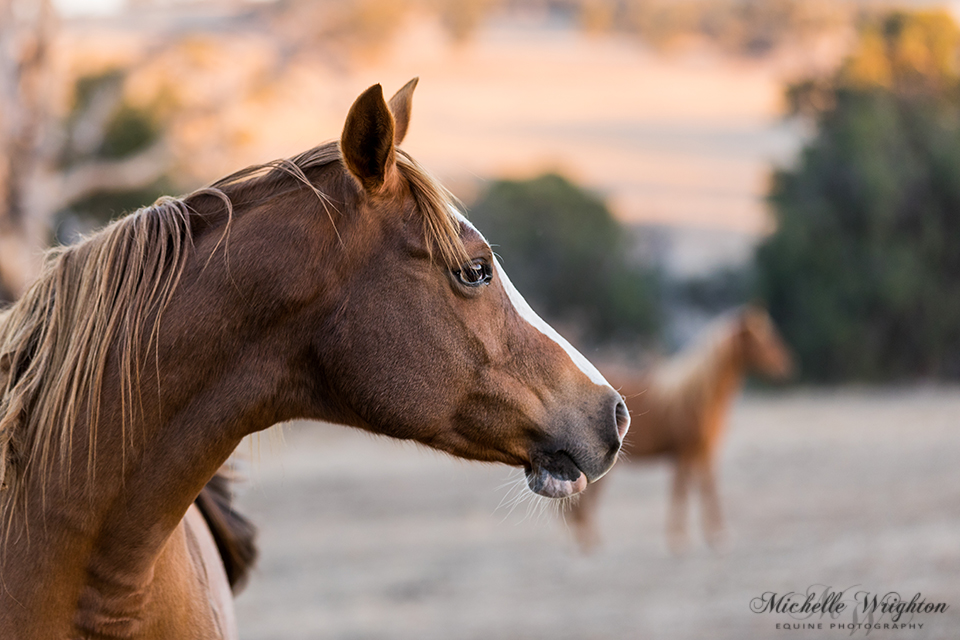 The video capacity on the 5D Mark IV is also very useful to me as I do use it for 'Highlight' videos in private sessions and I have also started doing the same at equestrian events. I'm not passionate about videography so it's not something I would use in a big way, but I certainly appreciate that I don't need to drag a separate video camera with me when I need one.
The other thing that I really love about the 5D Mark IV – and it sounds a bit daft as it is just a convenience thing – is the touchscreen because it is so useful! I'm sure it's the years of conditioning from using smartphones but I'm glad it's there to use if and when I need to.
And as for the images from the 5D Mark IV? I absolutely LOVE them! Upgrading to such new technology did mean that it was also time to upgrade my workhorse 70-200mm 2.8L lens. While I never regretted not buying the IS version in the original version, I did get the 70-200mm 2.8L IS II to pair with the 5D Mark IV.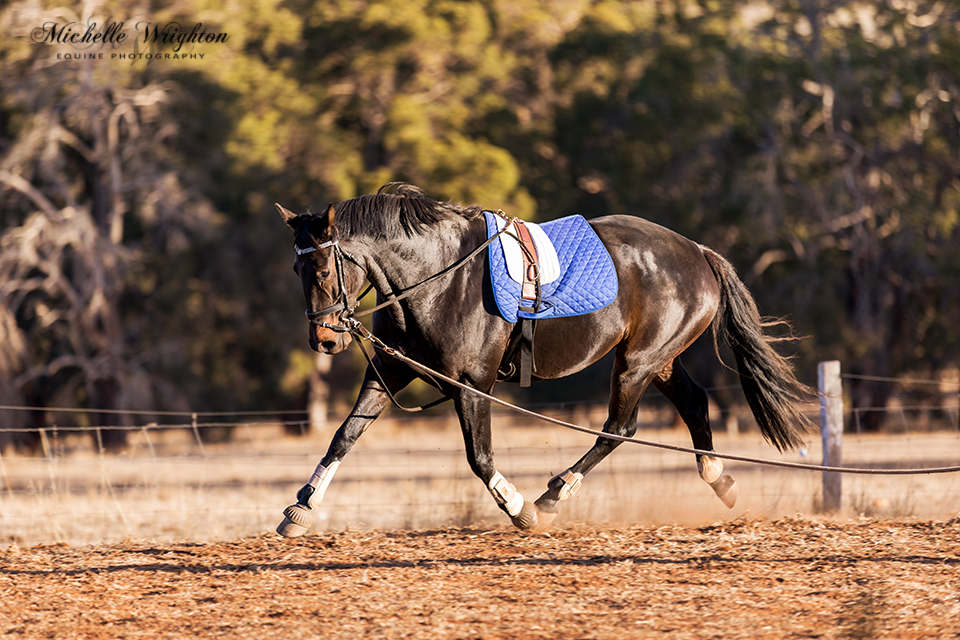 Between the speed, the image quality and low light capabilities of this body and lens, I don't think I could have any more perfect camera equipment for equestrian photography from everything from portraits to showjumping, dressage, mounted games and any other type of horse photography I ever do.
There really isn't anything that I can fault about this camera, the images are super sharp even wide open, the autofocus is incredibly accurate no matter what I am photographing from portraits to showjumping to galloping horses, the colours are just beautiful, the dynamic range is incredible and amount of detail that you have access to in low light is phenomenal.
I have had to upgrade Lightroom, Photoshop and my computer but all of that is to be expected and part and parcel of operating a photography business.
The photos on this post are some of the first photos that I took with the 5D Mark IV, with pretty much out of the box settings (excluding aperture and shutterspeed).